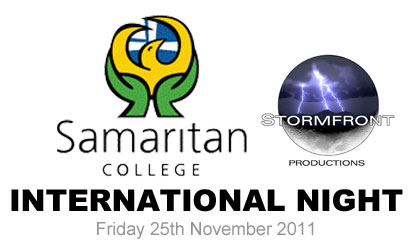 Whyalla's Samaritan College International Night is always a big occasion
and this year an 11-strong cast featured in a Stormfront Music Tutoring showcase presentation.

Our Samaritan student performers - ranging from Year 2 through to Year 10 -
performed admirably and made us extremely proud.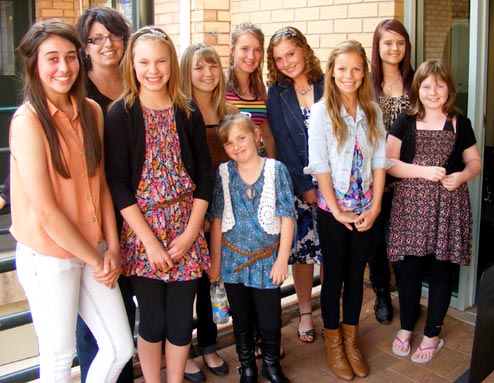 Our 2011 International Night Cast:
Alana Bray * Jenna Daniels * Jaylee Daniels * Jessica Payne * Maddie Whitehouse
Jordie Arbuckle * Bonnie Taylor * Rebecca Foulkes * Meg Sheasby
Alison Hams * Mark Tempany
THANK YOU to:
ALL our fantastic students & parents!