Mark Tempany & Alison Hams presented a 'Performance Workshop'
on SATURDAY JULY 30th as part of the Laura Country Music Festival!


We had a great morning working on Talent Quest Preparation and Performance Technique
in the chilly Flinders Ranges - and a dedicated group of young musicians did a great job
working on their stage skills - as well as learning what it takes to be a judge!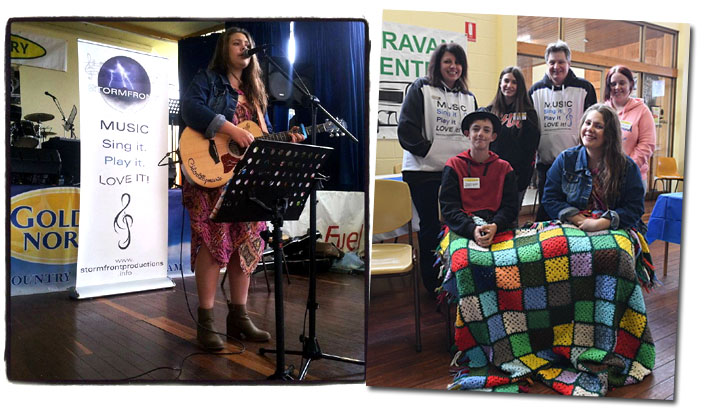 We proudly then saw each of the participants do extremely well on stage in the Talent Quest
with each of them collecting trophies in a hotly contested competition! CONGRATULATIONS!

Thanks to.... Laura Civic Centre
Laura Country
Ian Fisk Photography
and our fabulous Workshop participants!