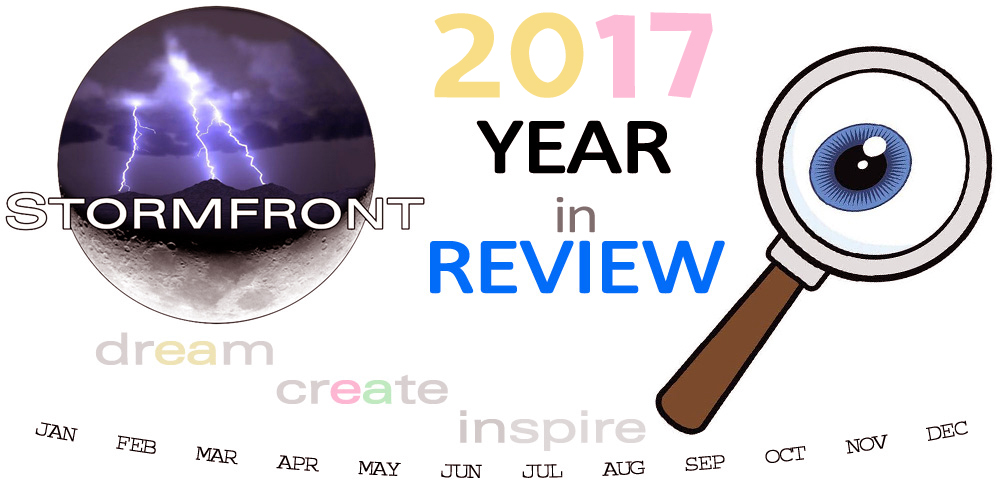 It was a year of ups & downs for Whyalla, South Australia -
and for Stormfront Productions it was no different.
Here's our 2017 YEAR IN REVIEW!
JANUARY
* Over the 2016-17 Christmas/New Year break our Recording Studio was busy producing
CD demos for students and Original Songwriters Romy, Jaylee & Maddie.
CHECK OUT ROMY HERE!
CHECK OUT JAYLEE HERE!
CHECK OUT MADDIE HERE!
* In early January we moved on to Recording & Mastering a 6-song collection for
amazing vocalist songwriter Shekinah Etshu who's talents include singing beautiful
harmonies in many languages to result in a project we feel very lucky to have been part of.
* Having succesfully launched our exciting new Whyalla Recording Scholarship in November 2016
our inaugural Winner - 17 year old BREEZE Millard - was also hard at work completing her debut
Winner's Single "I HAVE MY OWN LIFE".

Recording Sessions took place in Whyalla, Brisbane & Los Angeles using some of the best music talent around,
our combined and fully sponsored studio time totals well over 200 hours by the end of the month!

BREEZE has represented herself, WRS AND Whyalla beautifully through scores of
print, online, radio & television media coverage and feature interviews across the globe -
and it's no small achievement that apart from all this dedication she
also finished the year as one of Eyre High's High Achievers.

We are privileged and proud to have worked with such an amazing young person.

SEE MORE of Breeze's amazing year HERE...
www.breezemillard.com
www.whyallarecording.com

* On 26th January BREEZE Millard performed the National Anthem at Whyalla's Australia Day Celebrations.

CHECK OUT BREEZE AT AUSTRALIA DAY HERE!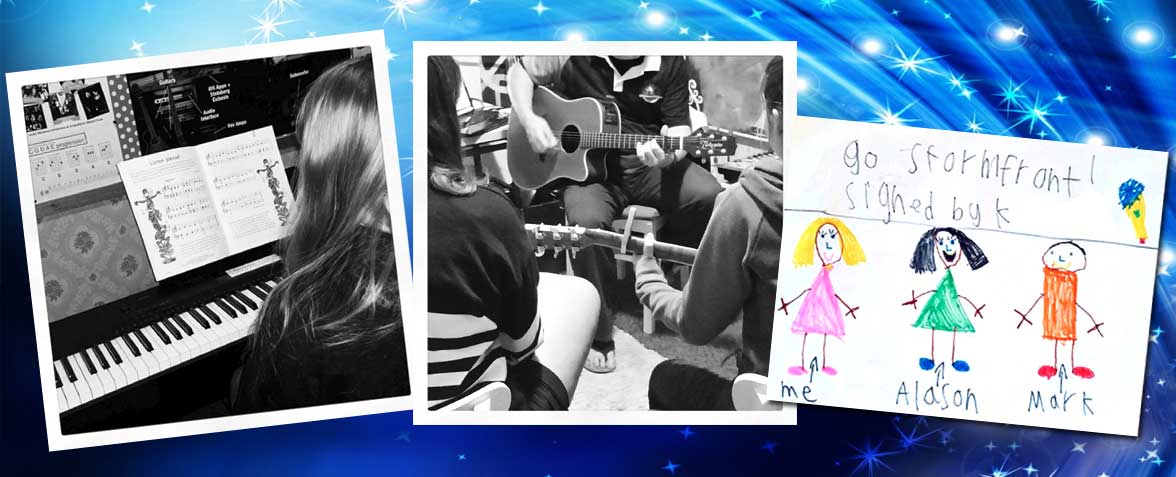 FEBRUARY
* Keeping us busy 8.30am-8.00pm MON-FRI our 2017 Music Tuition Roster of students from Whyalla & Port Augusta
started Term One in Voice, Bass, Piano, Songwriting & Guitar (including electric, acoustic, cigar box and ukulele).
* "NEW in 2017" Group Classes began with PRIMARY PERCUSSION as well as
the popular ROCK BAND 121, CLUB VOICE & MINI MUSO programmes and WORKSHOPS.
* Our LIONS "Carols In The Park" Event Committee met for the first time
and began planning toward staging another amazing community event on 10th December.
* 2017 WRS Winner BREEZE Millard's Debut Single was Mastered at Sterling Sound in
New York by multi Grammy Award Winning engineer Tom Coyne.
MARCH
* In preparation for her official launch next month Stormfront was busy shooting & finalising
photos, website, online retail contracts & music video footage for 2017 WRS Winner BREEZE Millard.
BREEZE's amazing music video was shot by our "team of 3" (Mark, Alison & BREEZE)
in Whyalla in a single marathon 14-hour session!

APRIL
* April 2nd brought the International Launch of BREEZE's Single "I Have My Own Life"
across all digital platforms including Spotify, iTunes & YouTube in conjunction with
her fantastic website www.breezemillard.com
The song was also released on CD and debuted at #8 on the National AMRAP Australian Radio Airplay Chart!
* WHAT an Easter Sunday it was as "uneARTh The Library" rocked the town
to celebrate the CD launch of "I Have My Own Life".

Supported by the awesomely talented Romy Foote, Daniel Weidenbach & 8-year-old Maddelyn Ravanelli
the unique concert was a colourful & classy satellite event to Whyalla's inaugural uneARTH Festival

CHECK OUT "uneARTh THE LIBRARY" HERE!
* Stormfront supplied & sponsored sound & lights production "in the rain" as
BREEZE Millard sang the National Anthem at Whyalla's Anzac Eve Vigil Ceremony.

CHECK OUT ANZAC EVE VIGIL HERE!
* April 28th saw Stormfront at the Adelaide Hilton Grand Ballroom as BREEZE Millard
sang the National Anthem and "I Have My Own Life at the 2017 Channel 9 Young Achiever Awards.

CHECK OUT BREEZE AT THE YOUNG ACHIEVERS HERE!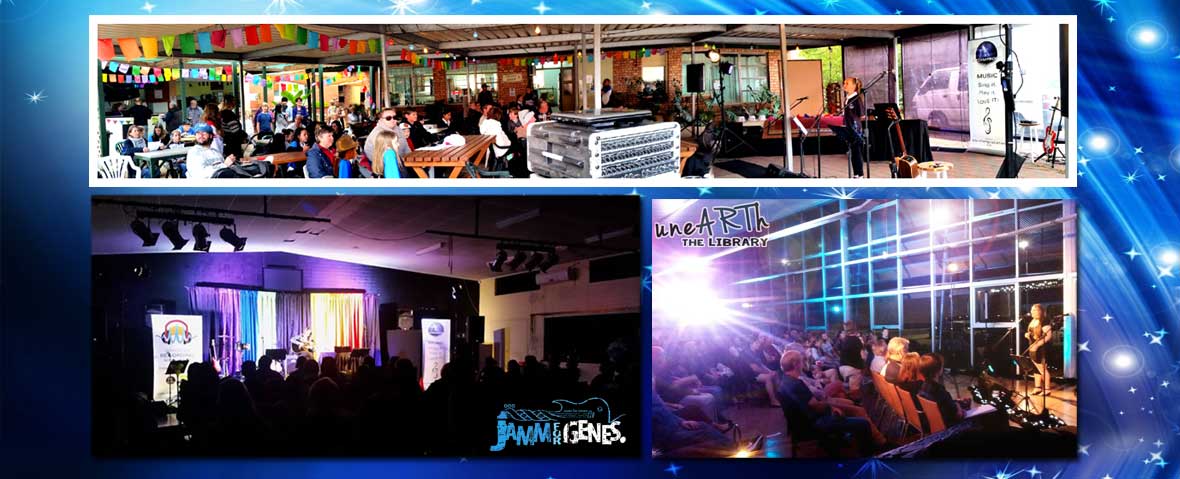 MAY
* Stormfront made its annual all-day trek to represent arts & music staging a stall at Whyalla's Eyre High Career Expo.
CHECK OUT THE CAREER EXPO HERE!
* BREEZE Millard's Debut Music Video was nearing completion in our Audio Visual Studio
with a total production time of well over 200 hours!
JUNE
* Our 2017 was significantly curtailed from the start due to Alison's double shoulder problems and
June finally saw a surgical intervention which is still being intensively recovered from now.
* On April 2nd BREEZE's much-anticipated Music Video Launch proved an enormous success -
the classy and intimate video has now been viewed on YouTube over 7400 times!

CHECK OUT BREEZE'S MUSIC VIDEO HERE!
* On June 25th our "Stormfront Students Sing & Play" showcase at Tanderra Craft Village
provided an opportunity for our talented students to sing & play songs from all genres
for an enthusiastic crowd - with many making their stage debut!

CLUB VOICE and ROCK BAND 121 joined our wonderful MINI MUSOS
along with a host of solo & group performers as vocals, guitar,
keyboard & original songwriting skills were featured.
JULY
* Talented student Ciara travelled to the Laura Country Music Talent Quest
in July collecting 2 trophies including FIRST PLACE for Voice in Under 12's.

AUGUST
* Staging "Concert Style" for the first time Whyalla's 11th Annual "JAMM 4 GENES"
took D'faces Of Youth Arts Hall by storm AND became South Australia's
leading 2017 fundraiser for the "Jeans For Genes" cause!
Australia's longest-running "Jamm" saw Special Guests Emma Taylor, JJ Payne & BREEZE Millard
led an all-ages cast & incredibly supportive audience through a night loaded with variety, impact & class.
* We took extreme pride in seeing student Mairead Hayes take out FIRST PLACE in the "Musical Theatre" category
of the Mildura Eisteddfod (Victoria) with an amazing score of 94, as well as receiving a
perfect score of A+ in her "Musical Theatre" Singing Exam in August.

Mairead continues to travel across the country performing & competing in the world of Musical Theatre!
* On 24th August Stormfront fully sponsored & hosted Whyalla's 2017 AMEB Music Examination Day
for a record number of music students from across the region.

Impressively 14 Stormfront students completed their Australian Music Examinations
Board exams performing beautifully to receive their certificates with Ciara
passing her first Graded piano exam with Honours.
Well done Antonio, Logan, Grace, Skylar, Isabella, Marlee, Amaya,
Imke, Imogen, Charlotte, Marcel, James, Ciara & Mairead!

Examiner Stuart Storer and AMEB State Manager Julie Cranswick attended from Adelaide,
and presented a Music Teachers Information Night afterwards at the Watersedge Restaurant.
* On 31st August we accompanied student Isabella to Port Augusta to complete her exam -
she was unable to attend in Whyalla due to her performance at the
Catholic Schools Music Festival at Adelaide's Festival Theatre.


CHECK OUT OUR AMEB ACTION HERE!
SEPTEMBER
School Holidays saw our Video Studio system-testing its upgrade to
Davinci Resolve 14 production software - now the world's leading video production software.
Along with upgrades to our video camera equipment over the end-of-year break this now
enables Stormfront to produce entirely in-house any audio visual product
up to & including short cinema release films standards.
OCTOBER
* Our "Musical Mayhem" School Holiday Workshop filled St James Hall with
music, arts & craft, Bucket Drumming, Bouncing Beats & Playing With Percussion.
CHECK OUT "MUSICAL MAYHEM" HERE!
* Our 12 year old student Grace Smallacombe's months of travel and rehearsal paid off as she performed at the
Adelaide Entertainment Centre as part of "GREASE - The Arena Experience".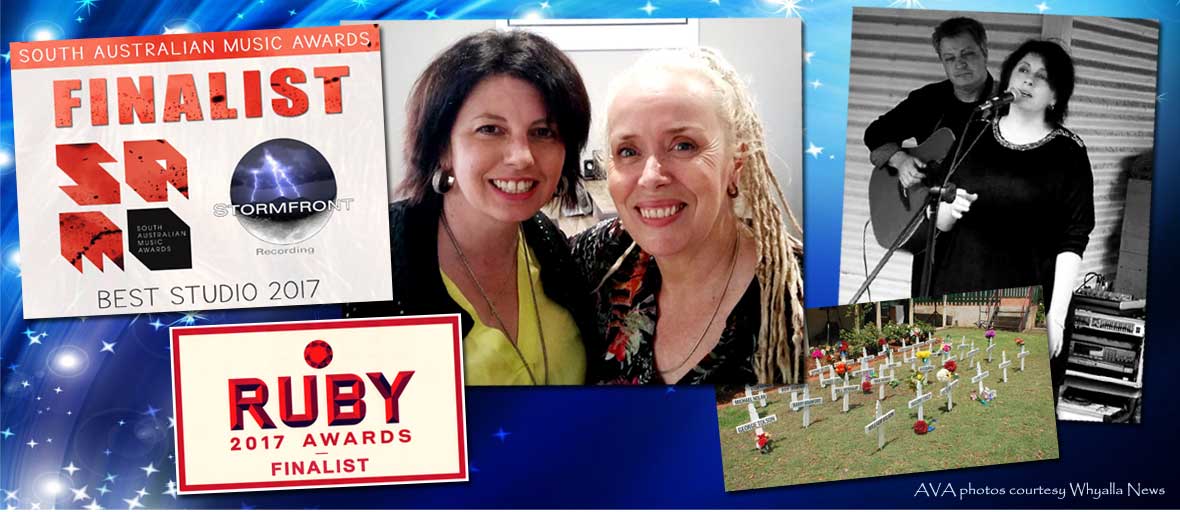 NOVEMBER
* Our 9 year old student Maddelyn Ravanelli is another star on the rise
with her original song "In The Air" taking out FIRST PLACE in the rock/pop category (R-7) at
the ASME Young Composers Awards. Maddie performed her song live at the awards night at
St Mary's Auditorium in Adelaide, where she also received her award.
* STORMFRONT RECORDING was named a TOP 5 FINALIST at the SA Music Awards for BEST STUDIO.

To be nominated for a SAM Award is a major achievement for a Regional studio –
maintaining a profile against Adelaide's very unique music scene is testimony to a lot of
hard work and the amazing artists we get to work with.

CHECK IT OUT IN WHYALLA NEWS HERE!
* Alison was named a RUBY AWARD State Finalist for "Sustained Contribution By An Individual".

This is Stormfront's second appearance in the Arts SA RUBY finals,
with a TOP 3 FINALIST berth in 2015 for "ARTS ENTERPRISE".

CHECK IT OUT IN WHYALLA NEWS HERE!
* A personal highlight for Alison was to meet & work in Adelaide with Susie Ahern from Melbourne.

Susie is a well-known session musician & backing vocalist for artists such
as John Farnham, Tina Arena & Anthony Callea.
* Mark & Alison donated their annual PA and a performance to
Whyalla's AVA Asbestos Victims Ceremony at Mount Laura Homestead.
* Our Audio Visual Studio produced the televison commercial for 2017 LIONS GFG Alliance "Carols In The Park",
subsequently aired across the Southern Cross Austereo Television Network in November & December.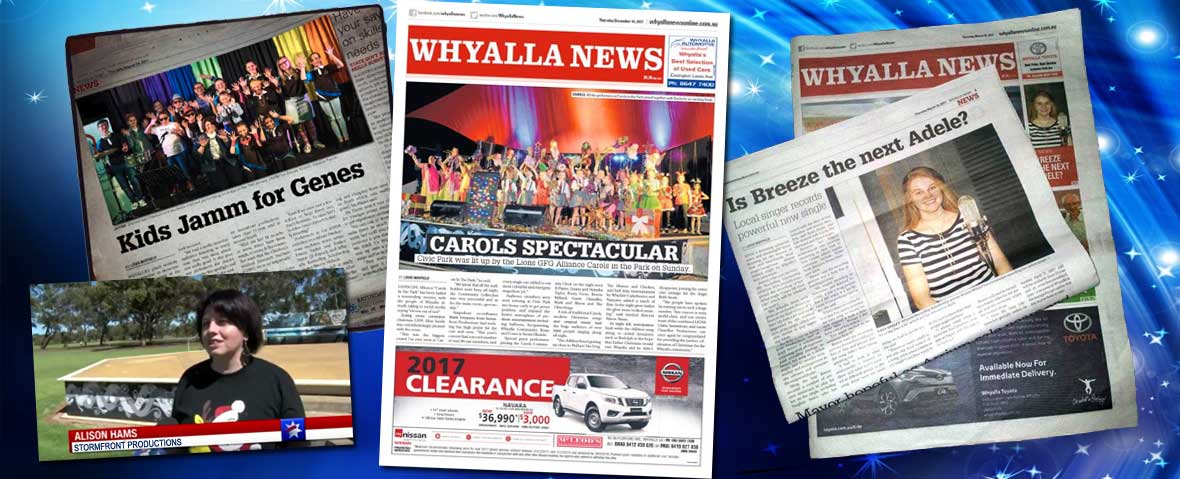 DECEMBER
* Whyalla's 2017 LIONS GFG Alliance "Carols In the Park" was SPECTACULAR -
staging to a record crowd of well over 5000 in Whyalla's beautiful Civic Park.
"Carols" is such a special event that allows our City to "Celebrate Christmas as a Community" -
we are so proud to have been Stageshow Coordinators since 2006!
VISIT OUR SPECTACULAR "CAROLS" HERE!
* Members of our Carols Community Choir once again volunteered their time for the
Whyalla Special Education Centre's beautiful "Carols By Candlelight" Christmas event.

Our Choir was warmly welcomed by students & families of WSEC on a beautiful Outback evening.
Only Santa could have added any more magic to a very Special occasion -
AND HE DID by arriving right in time for the Finale to much joyful celebration!
* Saturday 16th December saw our "Stormfront Students SING!" team,
along with members of the Carols Community Choir" complete their final performance commitment
of the year - and what fun it was at the Whyalla City Plaza Christmas Street Party!

This year's Street Party saw a successful move to daytime, and an entertaining mix of Groups songs,
Senior soloists, Original music, Rock Band 121 and of course a final reprise of
our Carols Communty Choir to bring some Christmas cheer!

Whyalla is extremely fortunate to host many fine community Christmas events -
and Stormfront is delighted to "give back" to every one it can!

VISIT THE CHRISTMAS STREET PARTY HERE!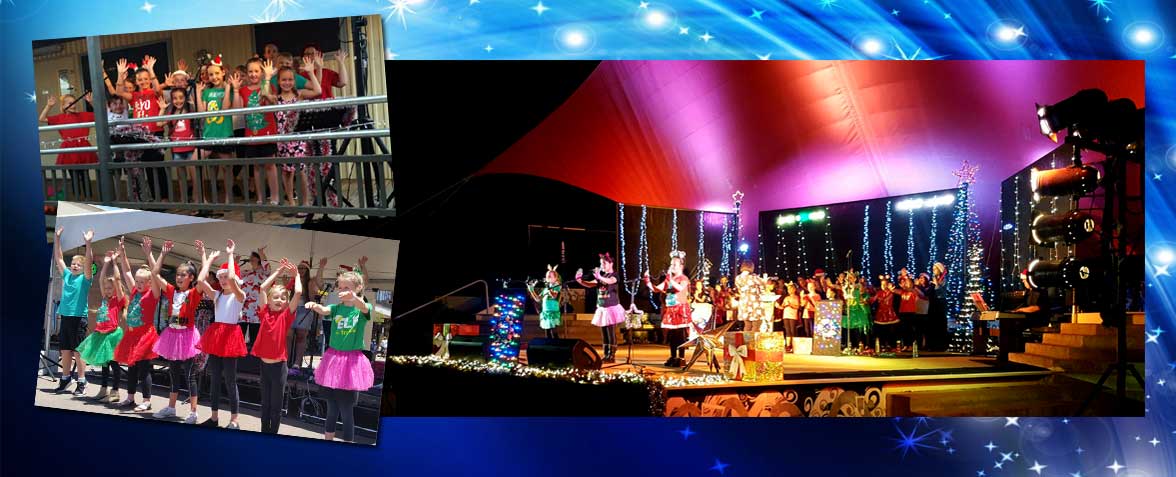 Stormfront Productions is immensely proud of the time, effort, sponsorship & dedication
given both publicly and privately to our community, charities and individuals.
In 2017 we were proud to work with and support:
Tamwel Arts
(Adelaide, SA)
FULL SPONSORSHIP

Whyalla City Council
FULL SPONSORSHIP

Saint James Lutheran Church
FULL SPONSORSHIP

Whyalla Public Library
FULL SPONSORSHIP

uneARTh Festival
FULL SPONSORSHIP

Whyalla ANZAC Eve Vigil
FULL SPONSORSHIP

Channel Nine Young Achiever Awards
FULL SPONSORSHIP

Adelaide Hilton International Hotel
FULL SPONSORSHIP

Tanderra Craft Village
PART SPONSORSHIP

D'faces Of Youth Arts
FULL SPONSORSHIP

"Jeans For Genes"
FULL SPONSORSHIP

Australian Music Examinations Board
FULL SPONSORSHIP

Vocal Hub Collective
(Adelaide, SA)

Whyalla Asbestos Victims Association
SPONSORSHIP

Whyalla Community Brass
FULL SPONSORSHIP

The Whyalla, and Mount Laura LIONS Clubs
PART SPONSORSHIP

Gavin Chandler Productions


Jess Payne Photography

Whyalla Special Education Centre
FULL SPONSORSHIP

City Plaza Traders Association
PART SPONSORSHIP
Our "2017 Studio" was proud to work with and support:
Jaylee
Romy
Maddelyn
BREEZE Millard
Shekinah Etshu
Vaughan Jones (Brisbane, QLD)
Larry Marciano (Los Angeles, USA)
Andrew Synowiec (Los Angeles, USA)
Ryan Hoyle (Los Angeles, USA)
Tom Coyne /Sterling Sound (New York, USA)
Mairead Hayes
Southern Cross Austereo Television Network
LIONS GFG Alliance "Carols In The Park"
Whyalla Special Education Centre
City Plaza Christmas Street Party
Allan Lahey / Taramalin Sound (Brisbane, QLD)
Alicia Butt
Shakira Fauser