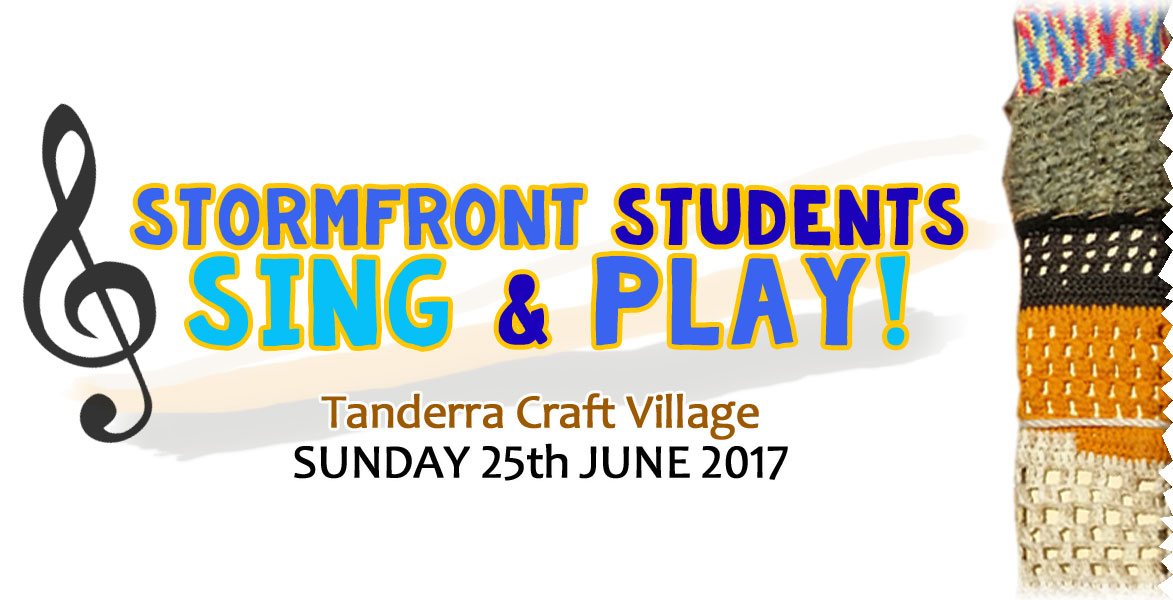 Sunday 25th June saw a fabulous "STORMFRONT STUDENTS SING & PLAY!" cast
donate a 2.5 hour concert performance at Whyalla's Tanderra Craft Village.


Our Winter showcase provided a fun opportunity for our talented students
to sing & play songs from all genres for an enthusiastic crowd -
many making their stage debut!

EVERY performer showcased their growth in confidence & musical ability
in front of a sizeable and appreciative audience!

Group classes CLUB VOICE and ROCK BAND 121 joined our
wonderful MINI MUSOS along with a host of solo & group performers
as vocals, guitar, keyboard & original songwriting skills were featured.


Our June 2017 Tanderra Cast:
MYAH * KEIRA * L'LIANNA * ISABELLA * MADDELYN *
MAIREAD * LOGAN * HALLE * KARLEIGH * HAREISH * KY *
LAUREN * CHLOE * LEONA * MARLEE * FELICITY *
ROMY * TERRY * SUMMER *
Alison Hams * Mark Tempany
THANK YOU to:
Ellen and Tanderra Craft Market
and...
ALL our fantastic students & parents!