Stormfront Productions co-ordinated yet another colourful entry into this years'
"APEX Whyalla Christmas Pageant"
on Saturday November 30th to herald in the start of the Christmas Season.


27 members of both the "Carols Community Choir" and the "Jelly Baby Choir" combined to promote
LIONS Onesteel Arrium "Carols In The Park"
which is set to stage to over 6000 people in Whyalla's Civic Park
on Sunday December 15th.

"Carols In The Park" is now the largest FREE concert event in regional South Australia.


To find out more about Carols In The Park
Please visit....
www.whyallacarols.com

and to DOWNLOAD or DONATE to the Jelly Baby Song Project
Please visit
www.jellybabysong.com
NOW!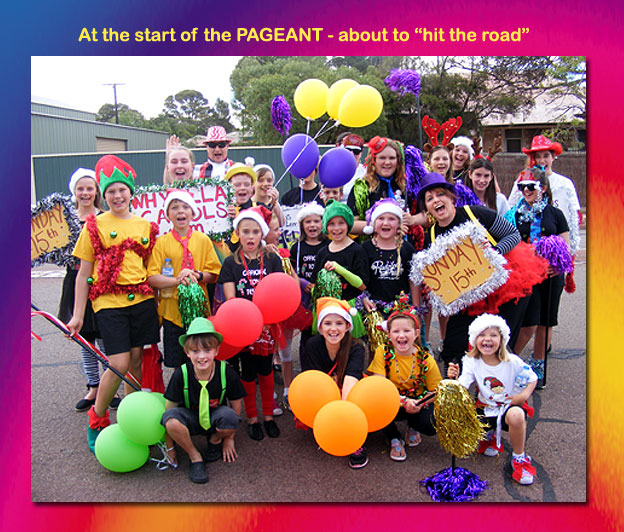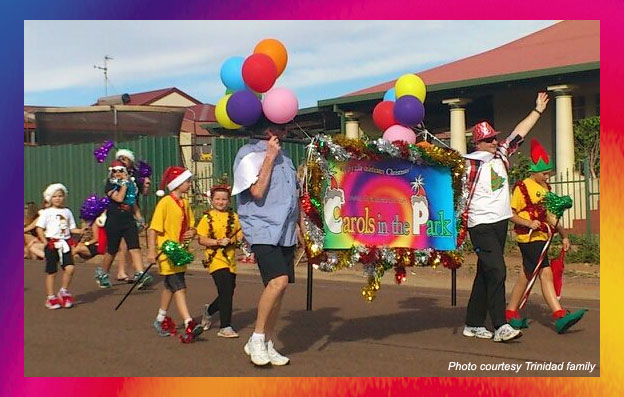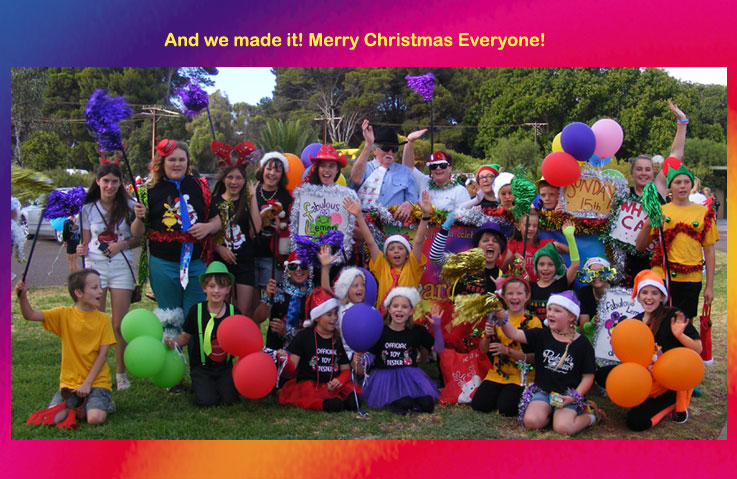 Our 2013 "Christmas Pageant" crew was:
Maria Alboino * Shane Morton * Layna Gill * Tehan Schoeman
Logan Wagner * Minette Schoeman * Rebecca Aspey
Sequoia Munday * Blake Brougham * Sarita Trinidad * Callum Judd
Rahni Wagner * Zali Munday * Natasha Taylor * Lauren Dempsey
Felicity Porteous * Jo Porteous * Tina Wagner * Ellise Hill
Maddie Utting * Victoria Wood * Bree Puddy * Nemayah Munday
Emily Rawlings * Fred Hams * Mark Tempany * Alison Hams

THANK YOU to:
APEX Whyalla
and...
ALL of our fantastic students & parents!