On Sunday 28th of September a fantastic bunch of Stormfront students
showcased their talents at Tanderra Craft Village
at the "Acoustic Afternoon".
Our "Acoustic Afternoon" showcase featured Mark & Alison,
along with nine acts who each performed
3 songs in an intimate setting to an appreciative audience!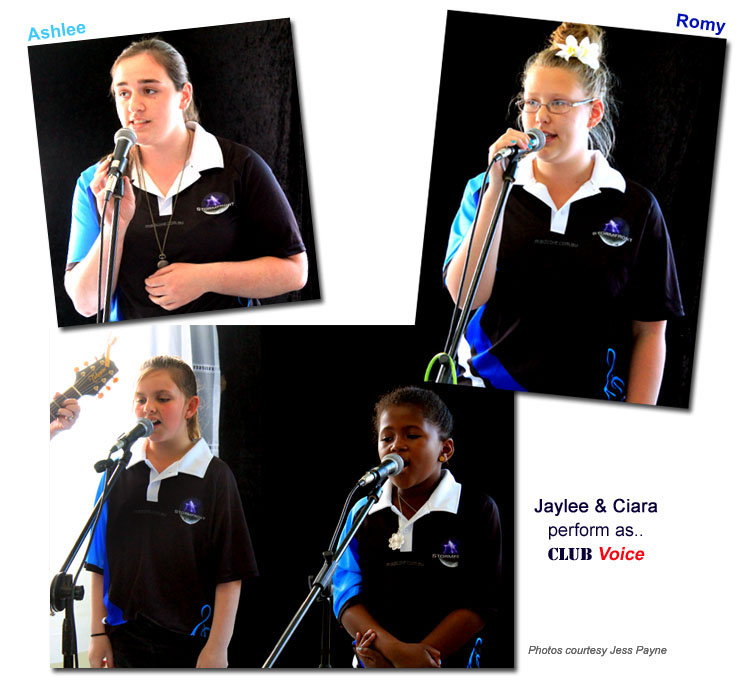 Despite less than perfect weather - and copious amounts of flies, each and every performer looked
and sounded very professional and each did a great job performing their
"mini-sets" for friends, family and market patrons.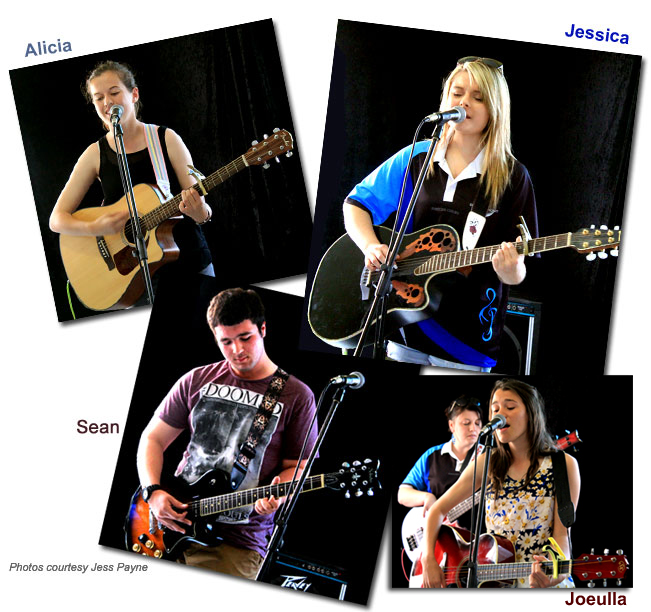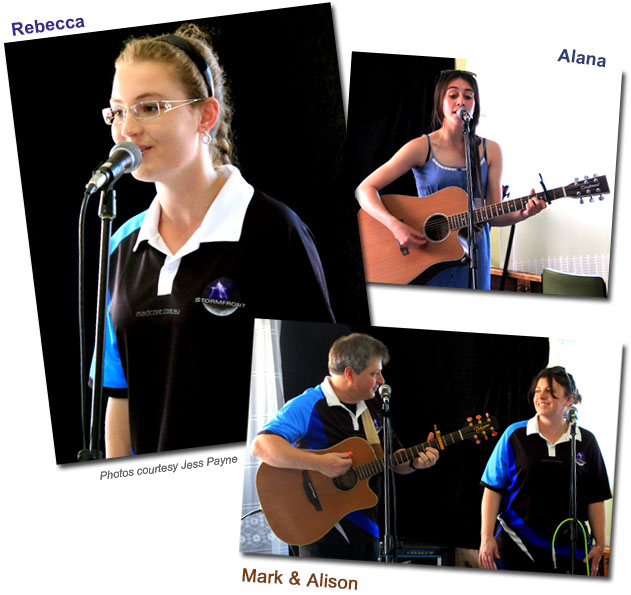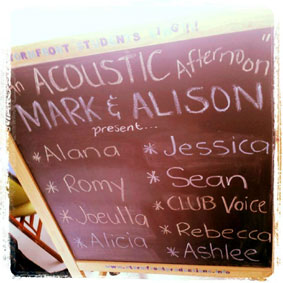 Our 2014 ACOUSTIC AFTERNOON Tanderra Cast:
* Alana Bray * Romy Foote * Joeulla Coulthard * Alicia Butt *
* Jessica Payne * Sean Fox * Rebecca Foulkes * Ashlee Sudholz *
* Jaylee Daniels & Ciara Francis (CLUB Voice)
* Alison Hams * Mark Tempany *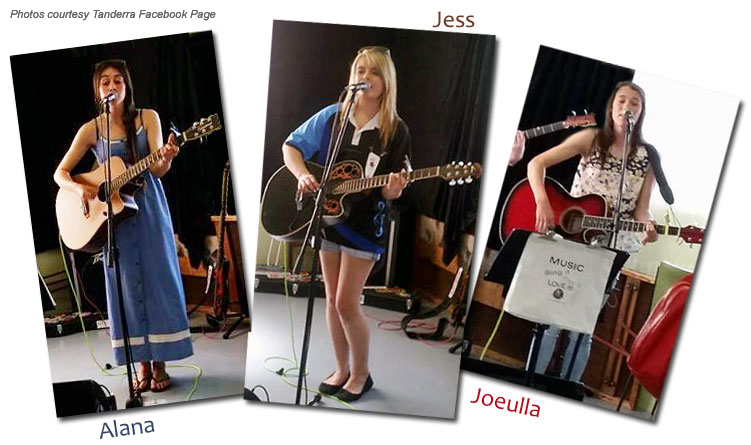 Special thanks to.....
Tanderra Craft Village
.....and our fantastic students & parents.