THURSDAY 16th DECEMBER 2010
1.00-2.00pm Annie Lockwood Aged Care Whyalla, SA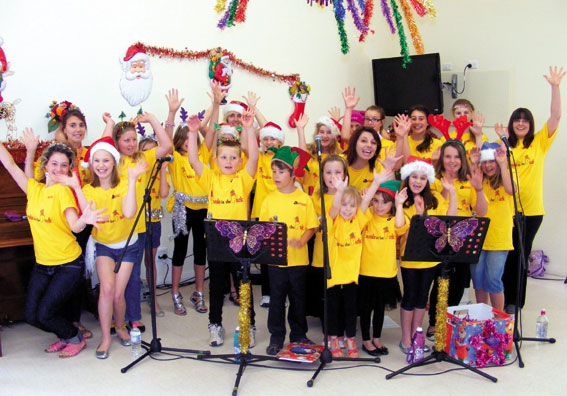 Stormfront students and Carols Community Choir members volunteered their time on
Thursday 16th December to perform an hour-long Christmas Concert for residents of Annie Lockwood aged care in Whyalla.

Sharing their endless energy after the previous Sunday's massive "Carols In The Park" performance in front of 5000+ people in Civic Park -
students and residents alike were delighted with this opportunity to continue the Christmas Spirit in such a worthy way.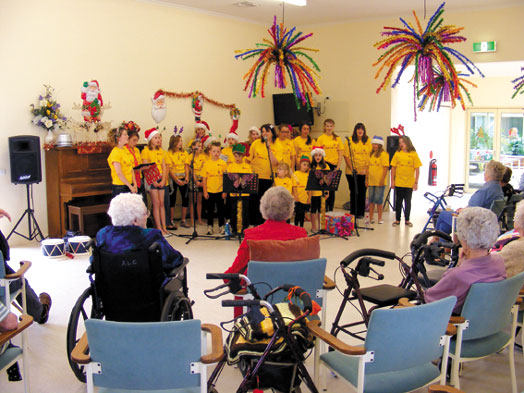 Our 2010 cast was:
Alana Bray * Bethany Hall * Hayley Grinter * Jade Harvey * Lucy Ayling * Shakira Fauser
Lucy Broekx * Meg Sheasby * Michaela Sandy * Stephanie Milovski * Madelaine Bamford
Rebecca Bubicich * Michaela-Kate Bamford-Hickey * Holly Clappis * Bonnie Taylor
Emma Dowling * Eli Brice * Rhiannan Tomney * Kaine Bubicich * Sophie Harris
Mackenzie Hill * Tania Sweeney * Erin O'Halloran * Ellise Hill * Bethany Hall
Mark Tempany * Alison Hams
THANK YOU to:
Annie Lockwood Aged Care
ALL our fantastic students & parents!