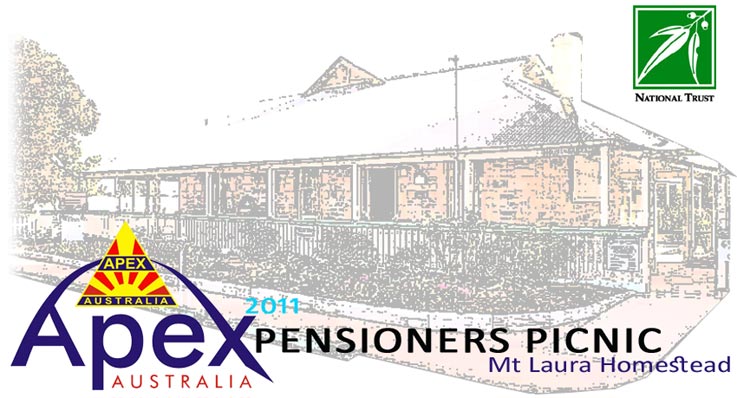 SATURDAY 16th APRIL 2011
11.15am-12.45pm
Mt Laura Homestead, Whyalla, SA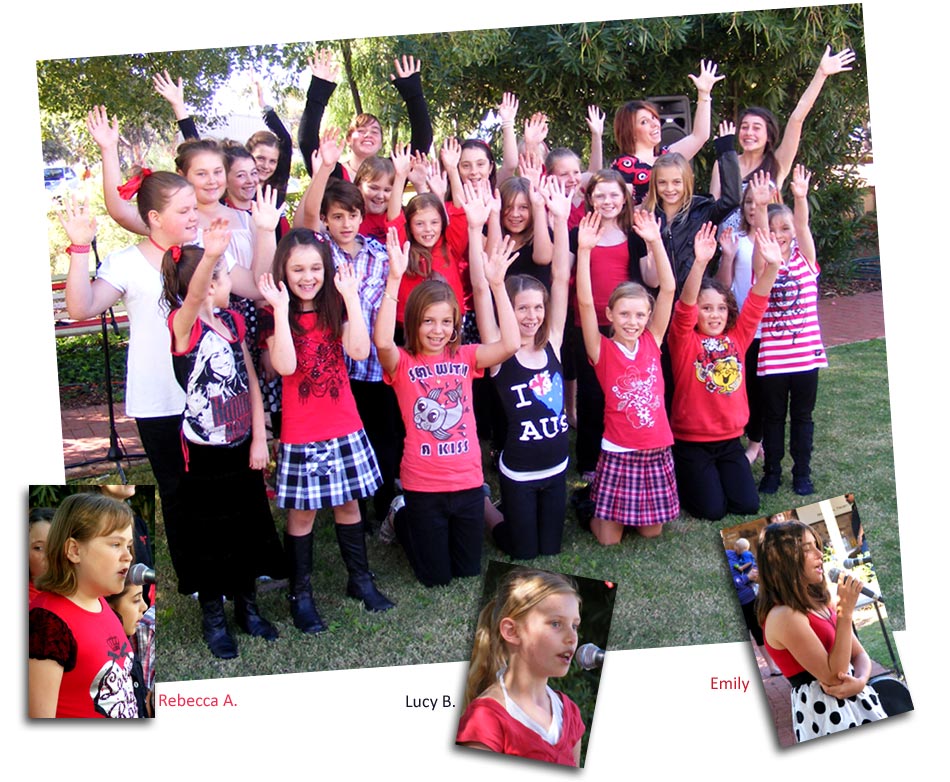 Saturday 16th April saw 29 Stormfront performers donate their time to stage a lunchtime concert for
Whyalla aged-care residents as part of the annual APEX Pensioners Picnic.

Conducted at the historic Mt Laura Homestead a selection of solo and group songs kept the big crowd entertained,
and provided our students a great chance to notch another public performance for an appreciative audience.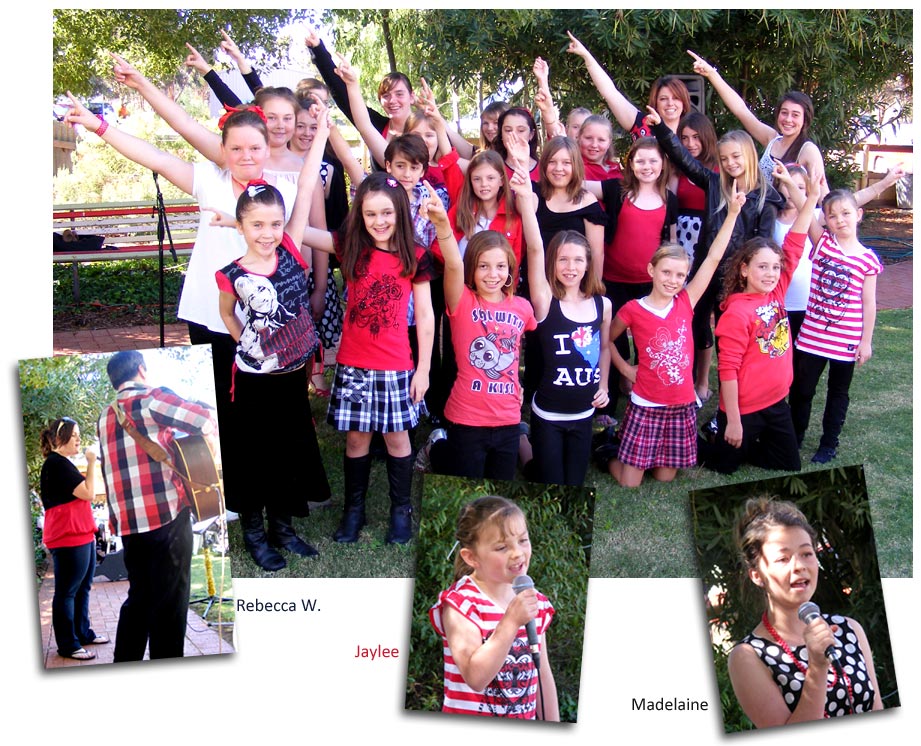 Our "Pensioners Picnic" cast was:
Alana Bray * Hayley Grinter * Lucy Ayling * Stephanie Milovski * Madelaine Bamford
Rebecca Bubicich * Shakira Fauser * Sophie Harris * Tia Bails * Erin O'Halloran
Caitlyn Utting * Asha Reed * Jordie Arbuckle * Emily Rawlings * Rebecca Aspey * Matilda Sweeney
Sarah & Taylah Stirling * Rebecca Waddington * Lucy Broekx * Daniel Marinkovich * Maria Alboino
Monay Thompson * Jenna & Jaylee Daniels * Ashlee Sudholz * Georgia Davidson
Alison Hams * Mark Tempany
THANK YOU to:
Whyalla APEX Club
Proco Stage & Sound and...
ALL our fantastic students & parents!