Tuesday 26th January saw an elite Stormfront Students SING! team perform Australia's National Anthem
"Advance Australia Fair" at Whyalla's Official Australia Day Awards Ceremony on the city's beautiful Foreshore.

By invitation from event coordinator Whyalla City Council our choir's professional performance was
a highlight of a wonderful "day out" which was attended by a big crowd.

Earlier in the day the entertainment programme was launched with Youth Hour -
an initiative of Council to promote young local music talent.

The session featured a selection of past and present Stormfront students -
WELL DONE to Alicia, Rhiannon, Emily and Alana (plus Ukulele Jack from Adelaide)!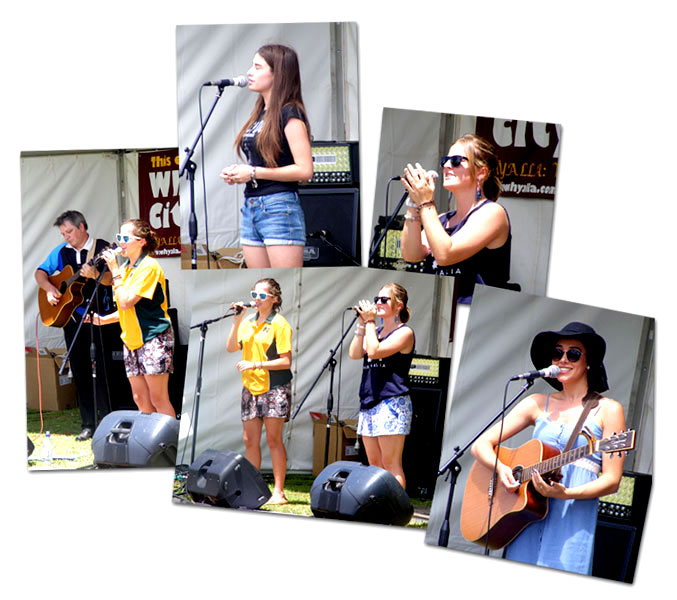 Read the WHYALLA NEWS article here.


Special thanks to.....

Whyalla City Council
Rebecca Nielsen
and our...
Stormfront Students SING! team:
Maddelyn * L'Lianna * Keira
Skylar * Myah * Logan
Layna * Chloe * Isabella
Romy * Natasha * Alison