Saturday 13th June saw the culmination of months of work as our 24-strong performance team
showcased their amazing talents at the Middleback Arts Centre's 30th birthday
Mayoral Gala "CELEBRATION" concert.

The prestigious evening produced a variety concert featuring local music, dance, comedy and drama -
hosted by well-known Whyalla MC Phill Stone and Stormfront student Romy Foote
who impressed all with her highly professional and elegant stage presentation.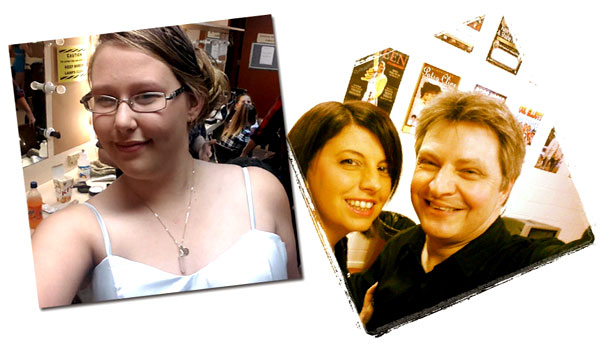 Alison Hams and Mark Tempany performed a three-song feature set at the event which had been
preceded by a Foyer launch of the Whyalla Art Prize Retrospective.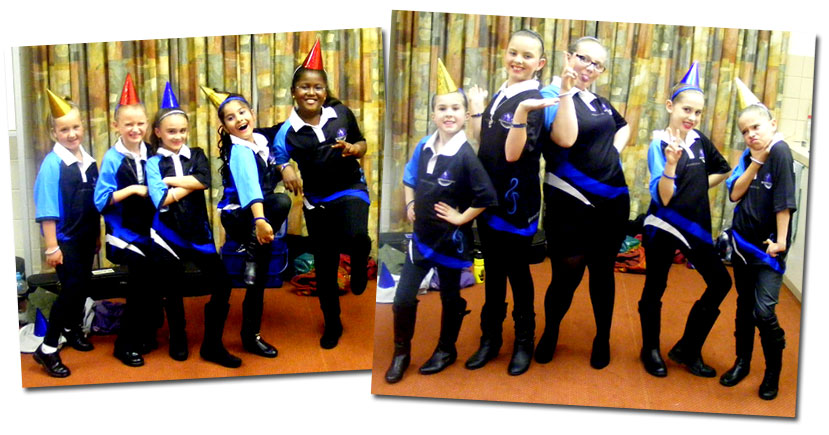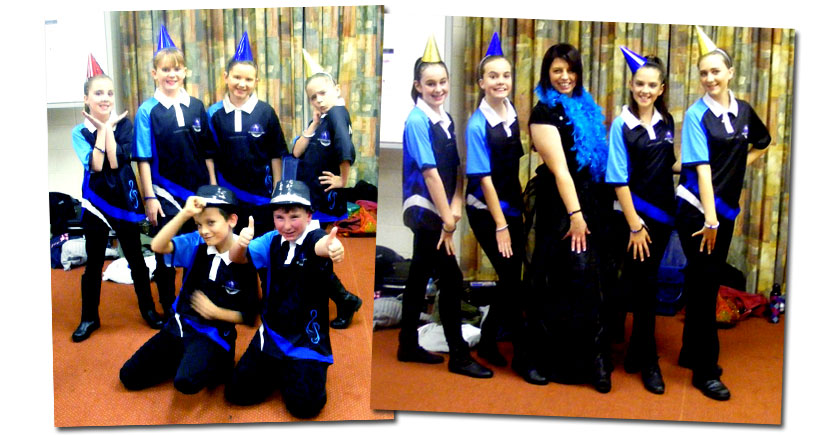 Our Stormfront Students SING! feature encompassed months of hard work and rehearsal,
and huge dedication from all involved.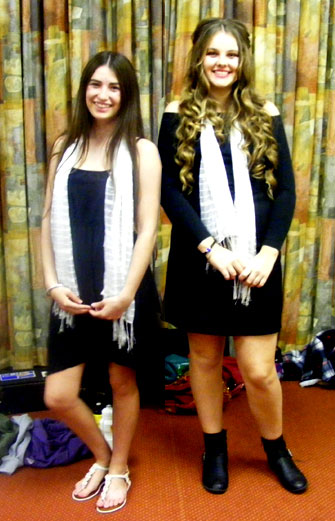 Feature Soloists Breeze Millard and Emily Rawlings astonished the audience with their abilities -
and our group performance team shone in a slick 3-song rolling set.


Our performers then also helped lead the full-cast Celebration finale with great enthusiasm!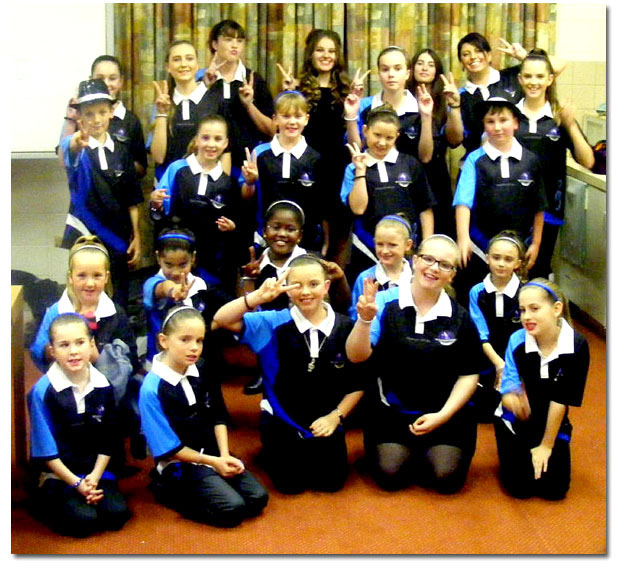 Our 2015 "CELEBRATION" Middleback Theatre Cast:
Romy Foote
Breeze Millard * Emily Rawlings
Jaylee Daniels * Richelle Kneebone * Lauren Dempsey * L'Lianna Pereira-Chantler
Trinitie Fazah * Chloe Hammond * Felicity Porteous * Natasha Taylor
Summer Beaty * Hannah Birrell * Ciara Francis * Isabella Garde
Erin O'Halloran * Maddelyn Ravanelli * Radha Tucker * Layna Gill
Lilly Reid * Rahni Wagner * Max Pedler * Logan Wagner
Alison Hams * Mark Tempany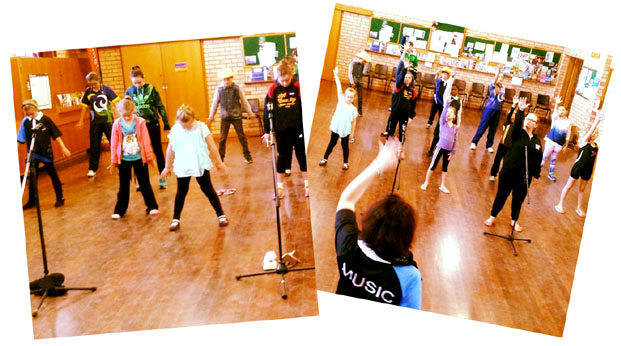 Rehearsals!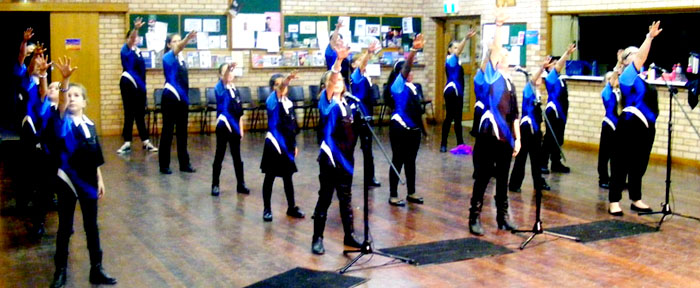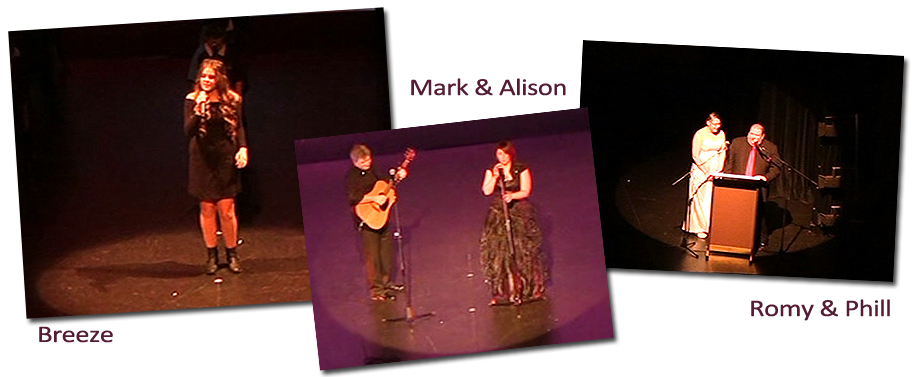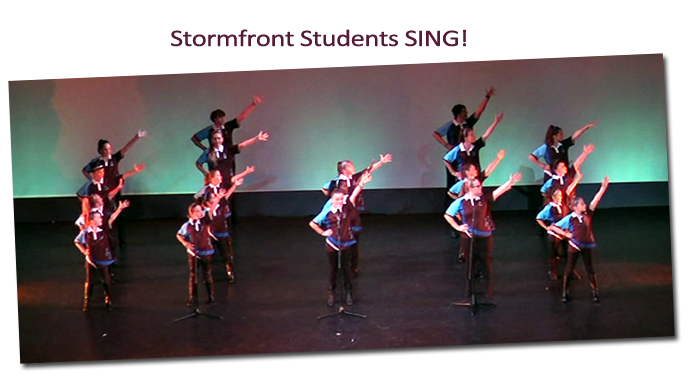 Proceeds from ticket sales on the evening were donated to
the Whyalla Royal Flying Doctors Service Support Group.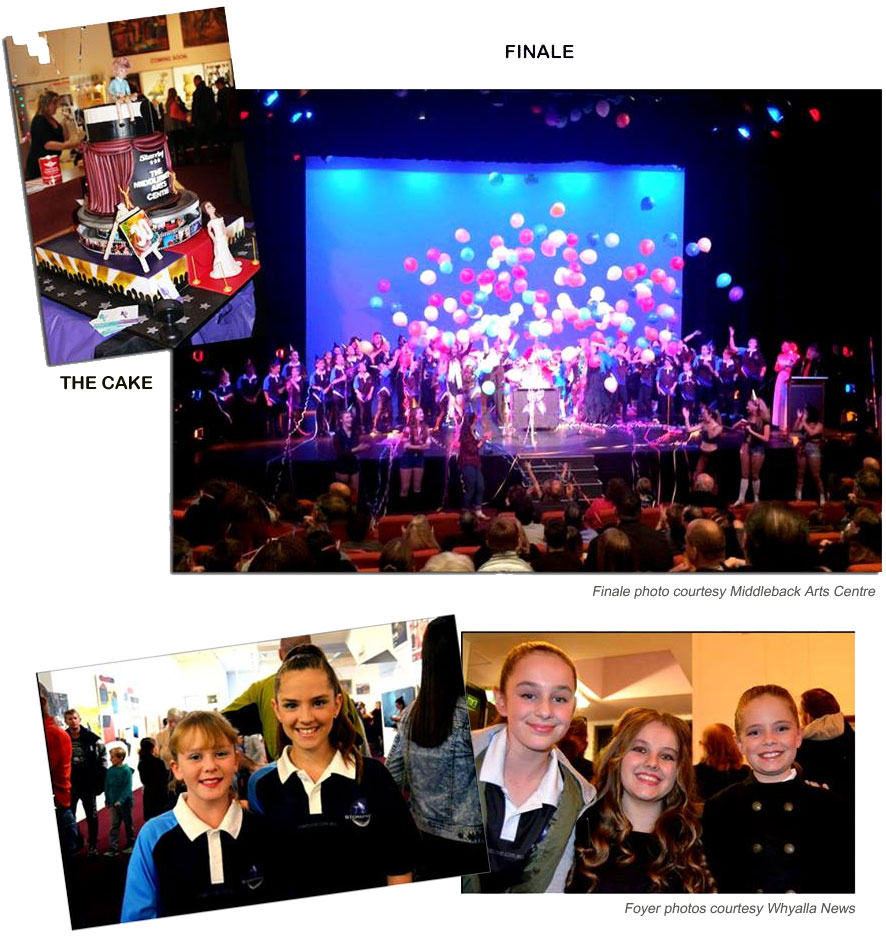 Special thanks to.....
Middleback Arts Centre
.....and our fantastic students & parents.