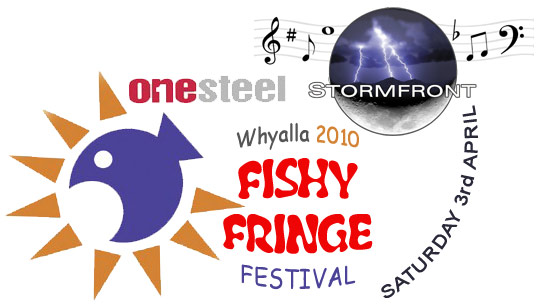 Saturday 3rd April saw 17 Stormfront vocal students present a "showcase" performance to kick off
the 2010 Fishy Fringe Festival on Whyalla's beautiful foreshore.

Everyone put in a super performance including 4 students making their "big stage" debut with us -
and Emma Taylor who performed on her birthday!

A bumper crowd was on hand to cheer & enjoy each song - and this year's Fishy Fringe looks set to
break attendance records as beautiful weather prevails for Whyalla's premier & biggest arts event.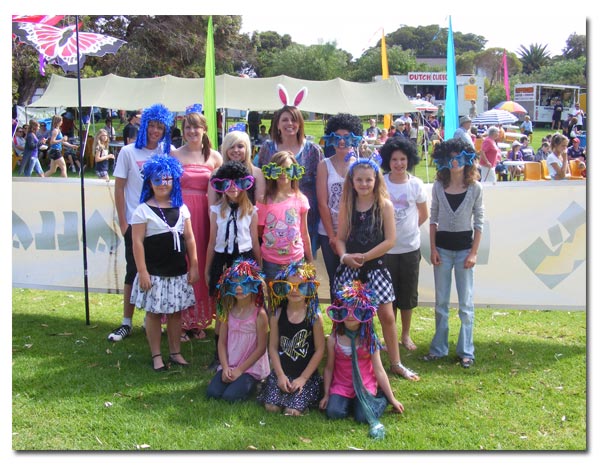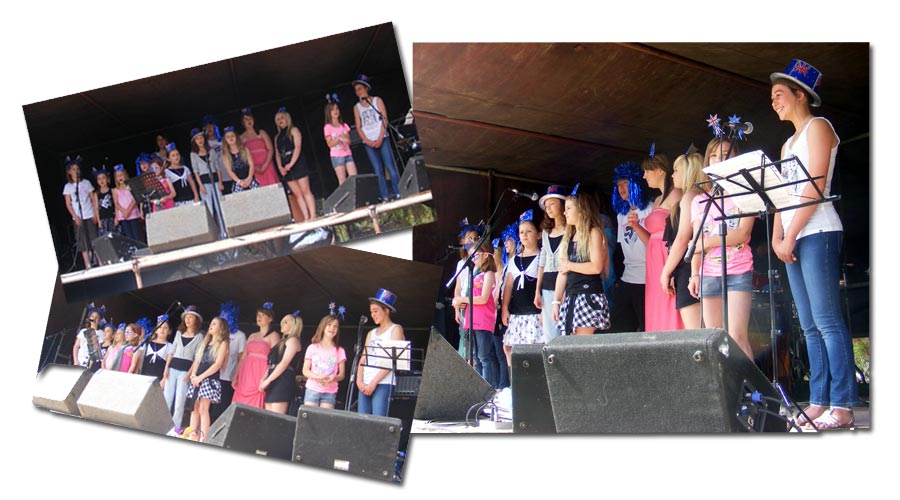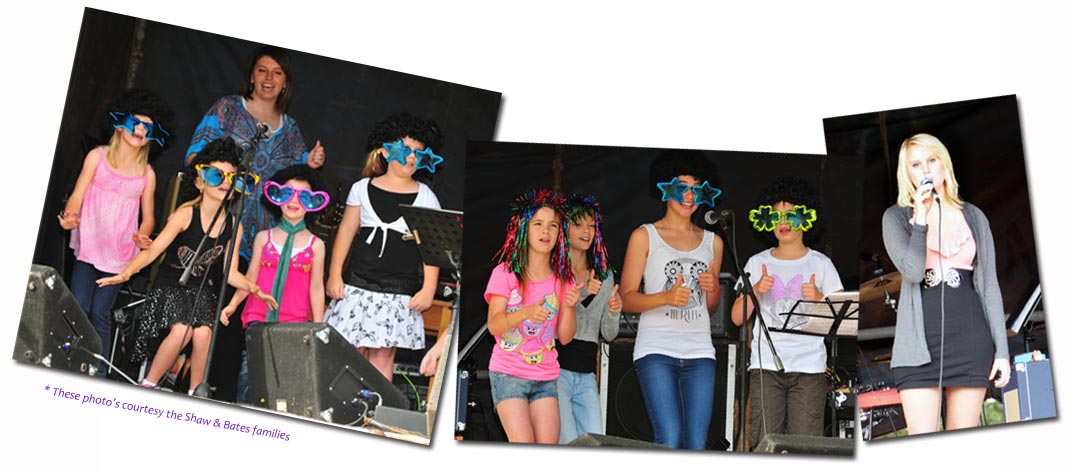 In order of appearance our cast was:
Hayley Marshall * Abby Goodwin * Lauren Carter * Meg Sheasby * Imogen Hulsman-Benson
Courtland Stopp * Neve Hulsman-Benson * Stephanie Bates * Hayley Carter
Emma Taylor * Breeze Millard * Sotiria Vlachoulis * Alana Bray
Halle Shaw * Tayla Shaw * Georgia Davidson * Caitlin Davidson
Alison Hams * Mark Tempany
THANK YOU to:
Whyalla 2010 FISHY FRINGE FESTIVAL
Gavin Chandler & Paul Travers
Events Whyalla and....
Our fantastic students, parents
& the general public of Whyalla!