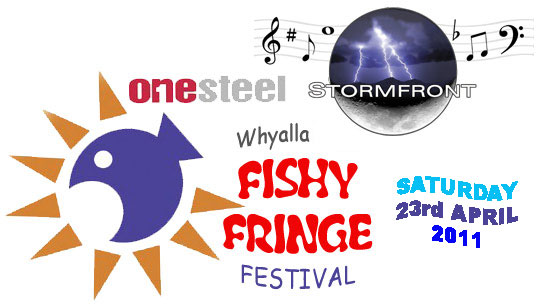 Saturday 23rd April saw a 35-strong Stormfront crew of singers and guitarists present a "showcase" performance to
kick off the 2011 Fishy Fringe Festival on Whyalla's beautiful foreshore.

Everyone put in a super performance including a number of students making their "big stage" debut with us -
and Emma Taylor who performed a beautiful tribute to her (late) brother.

A bumper crowd was on hand to cheer & enjoy the variety of solo performances & group songs -
no surprise given the perfect weather which prevailed for Whyalla's premier arts event!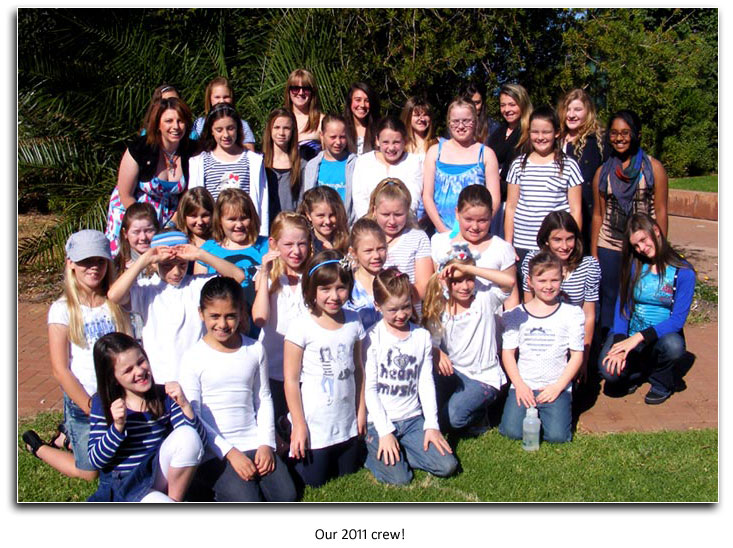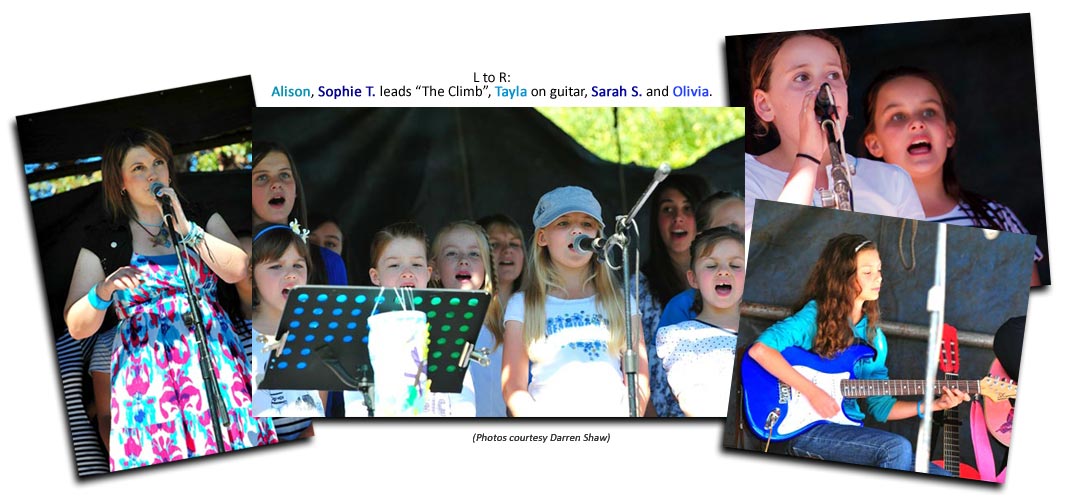 Our 2011 cast was:
Abby Goodwin * Lauren Carter * Meg Sheasby * Hayley Carter
Emma Taylor * Breeze Millard * Alana Bray * Halle Shaw * Tayla Shaw
Erin O'Halloran * Maria Alboino * Brianna Bolitho * Lucy Broekx * Jaylee Daniels
Jenna Daniels * Stephanie Milovski * Emily Rawlings * Caitlyn Utting * Rebecca Bubicich
Rebecca Aspey * Victoria Wood * Shakira Fauser * Sophie Tonkin * Jordie Arbuckle
Matilda Sweeney * Halee Adams * Sarah Stirling * Taylah Stirling * Mikhaela McCarron
Madelaine Bamford * Olivia Andon * Michaela Sandy * Predita Aiman
Alison Hams * Mark Tempany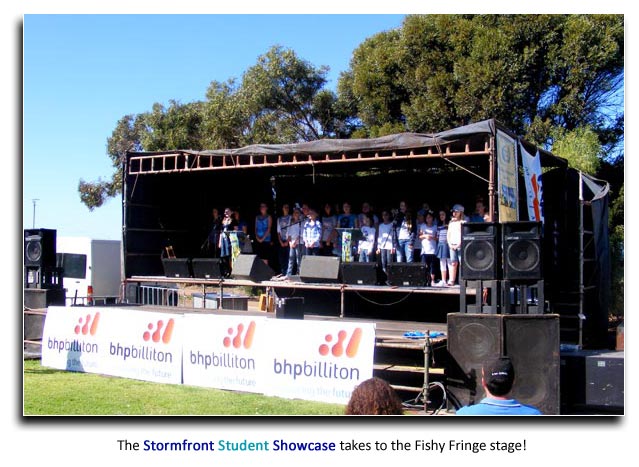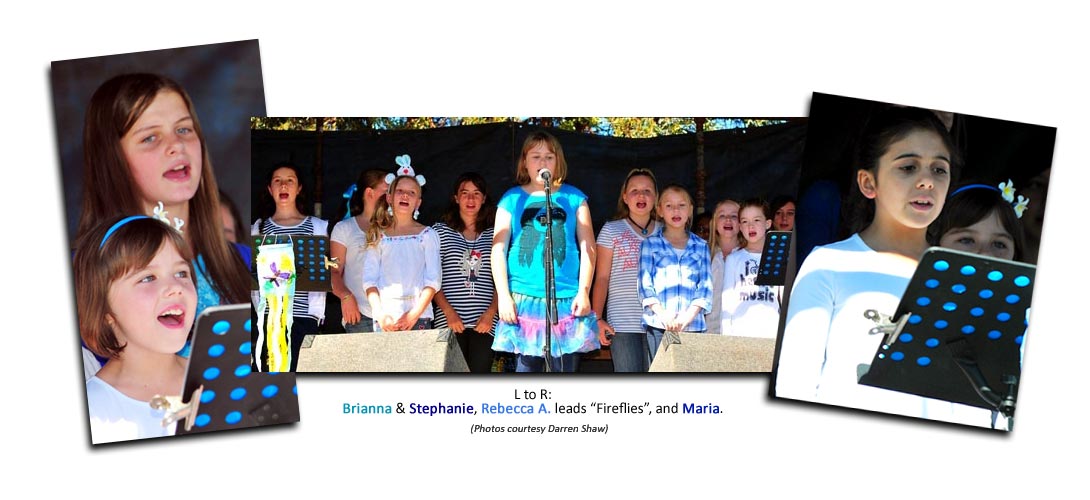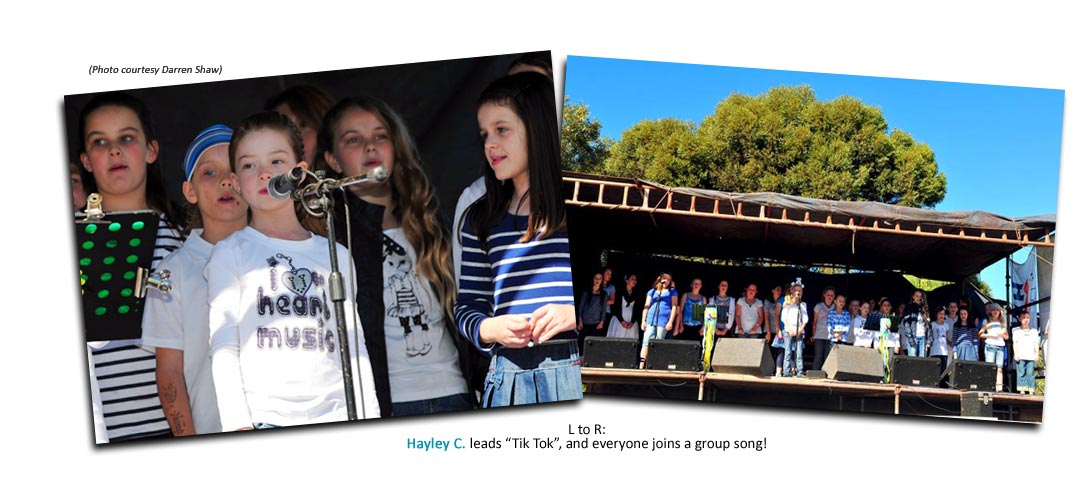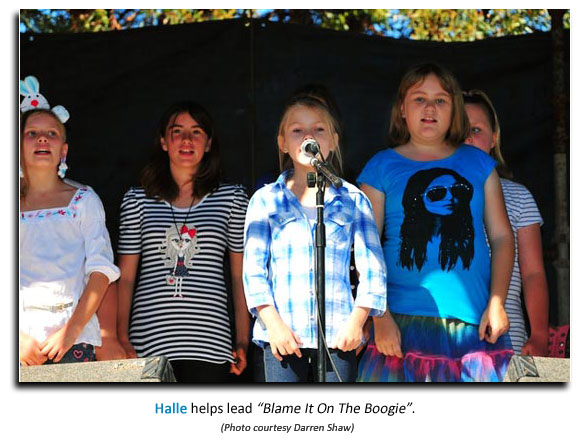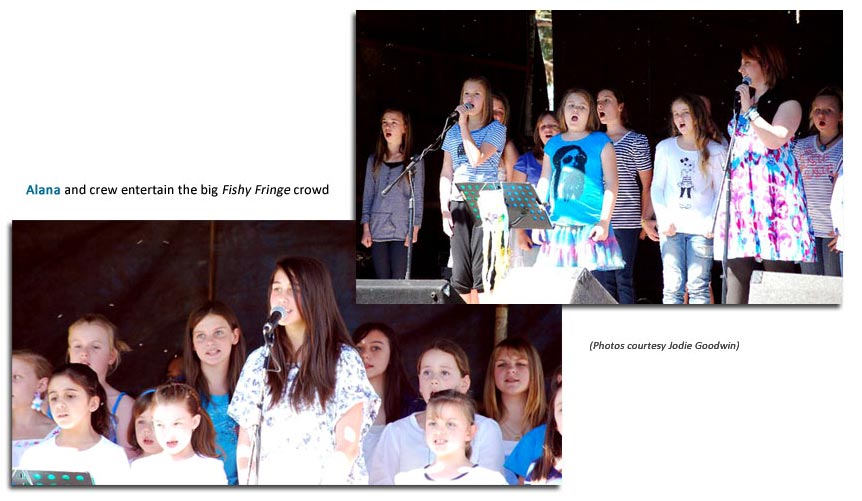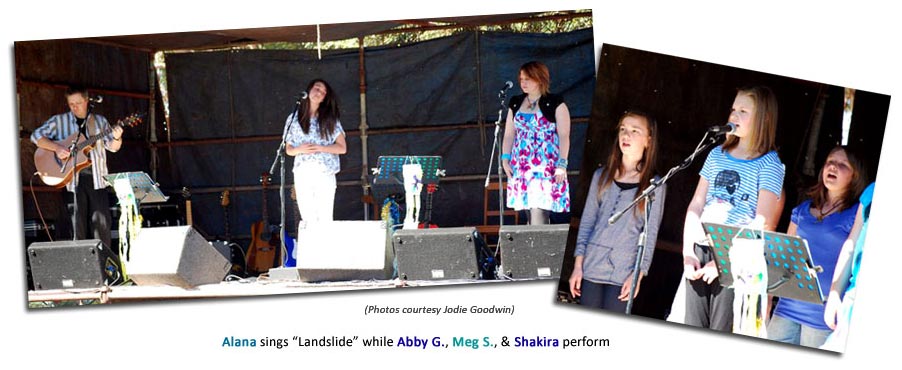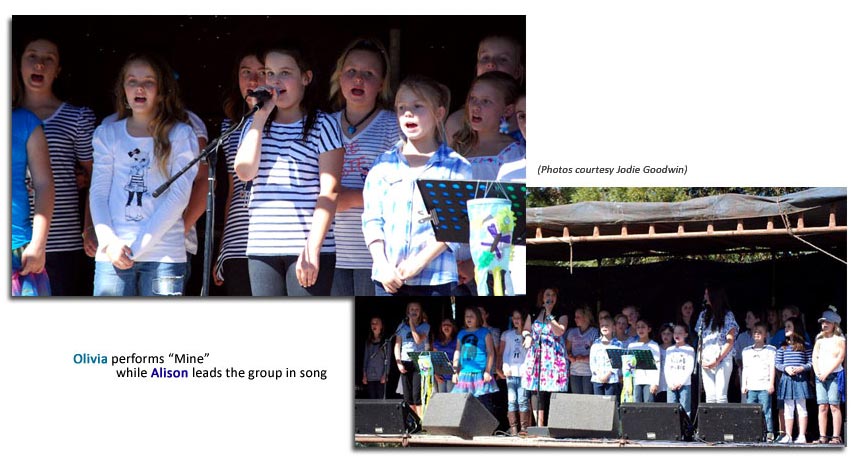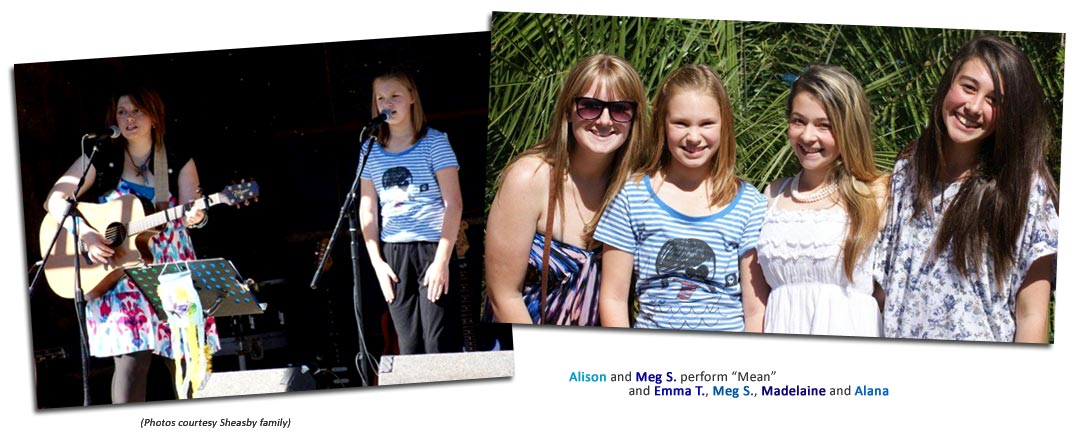 THANK YOU to:
Whyalla 2011 FISHY FRINGE FESTIVAL
Gavin Chandler & crew
Events Whyalla
and....
Our fantastic students, parents
& the general public of Whyalla!