Saturday 7th and Sunday 8th April saw a 34-strong crew of singers and guitarists present their annual
"Stormfront Students Sing" showcase at Whyalla's 2012 Fishy Fringe Festival.

On the strength of their performances over recent years, our Stormfront team were asked to open proceedings
on both days of the Fringe in 2012 - and a big crowd enjoyed the music, sea breeze and sunshine!

As Whyalla's premier arts event this event gets bigger and better every year - and we look forward to
continuing Stormfront's association with this Easter spectacular for many years to come!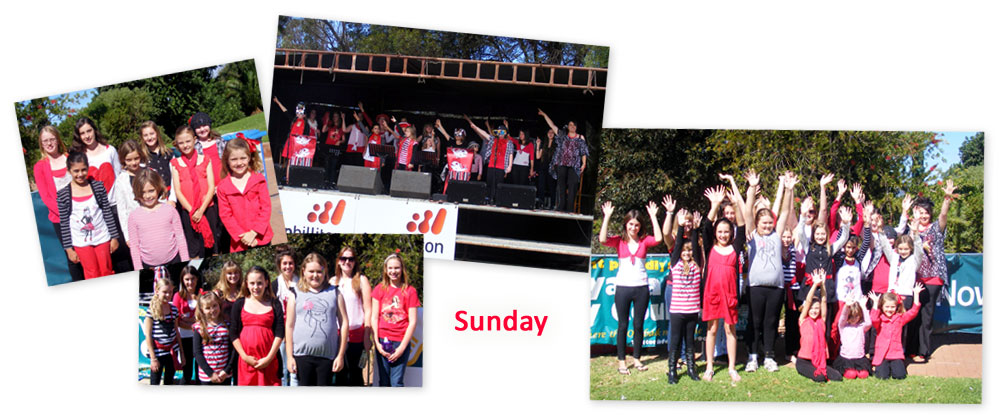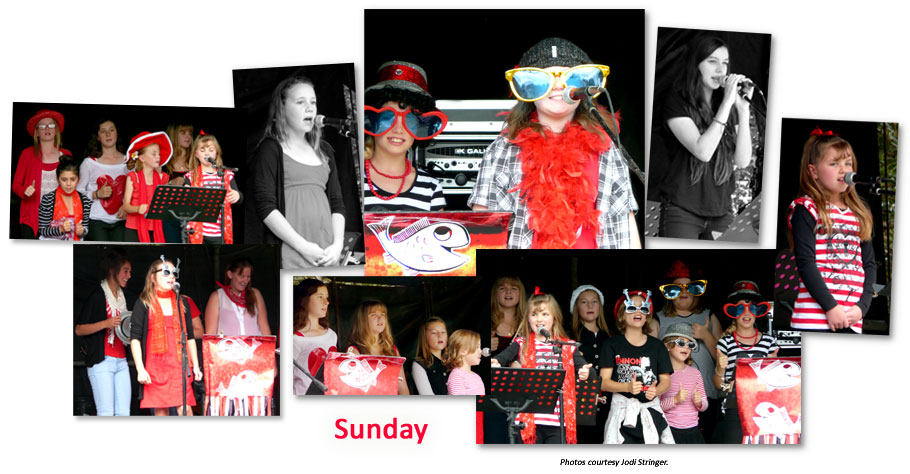 Our 2012 cast was:
Meg Sheasby * Emma Taylor * Breeze Millard * Alana Bray * Halle Shaw * Tayla Shaw
Erin O'Halloran * Maria Alboino * Lucy Broekx * Jaylee Daniels * Ellise Hill
Jenna Daniels * Stephanie Milovski * Emily Rawlings * Grace Smallacombe
Rebecca Aspey * Victoria Wood * Sophie Tonkin * Jordie Arbuckle * Asha Reed
Matilda Sweeney * Sarah Stirling * Taylah Stirling * Mikhaela McCarron
Olivia Andon * Michaela Sandy * Muskaan Monteiro * Jade Harvey
Alyssa Leopold * Kiarra Leopold * Amy Donnellan * Lana Phillis
Alison Hams * Mark Tempany
THANK YOU to:
Whyalla 2012 FISHY FRINGE FESTIVAL
Gavin Chandler & crew
Events Whyalla
and....
Our fantastic students, parents
& the general public of Whyalla!