Saturday 19th April saw a 32-strong crew of singers and guitarists present their annual
"Stormfront Students Sing!" showcase at Whyalla's 2014 Fishy Fringe Festival.

Our Stormfront team kicked off the Fishy Fringe Stage proceedings in spectacular style as usual,
and enjoyed performing for the first time in 2014 - Stormfront Music Tutoring's 10th celebratory year!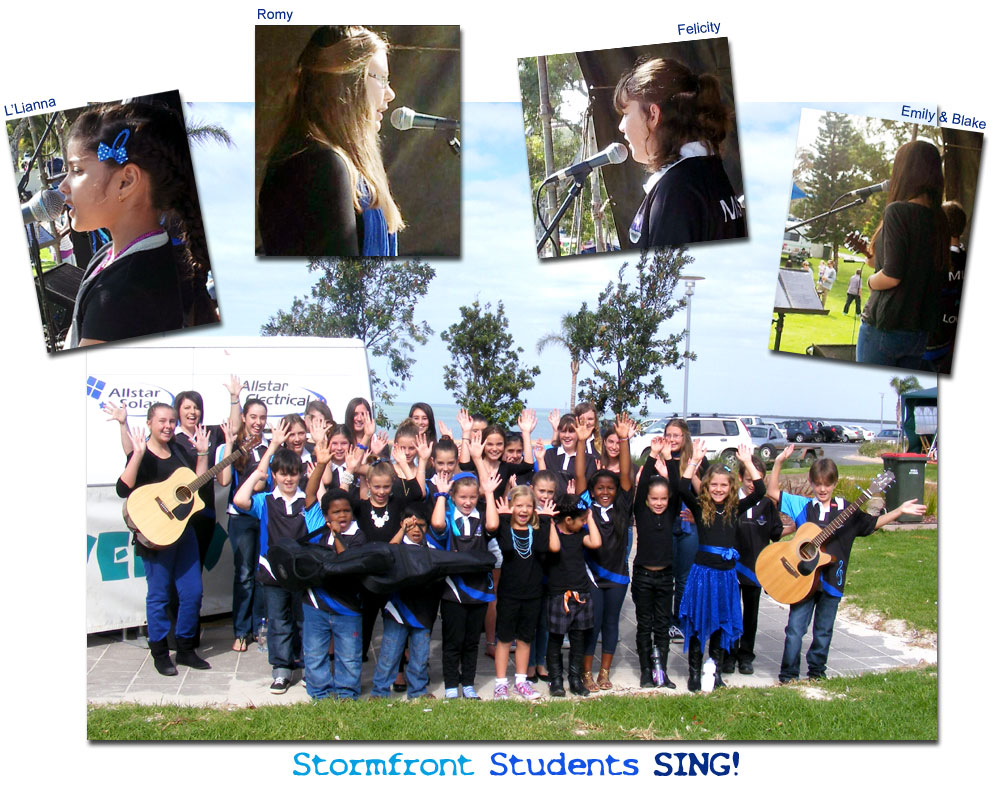 A mix of solos and group songs captivated the large audience from start to finish
with some "first-timers" making a wonderful stage debut.

Mark & Alison also performed on the Fishy Fringe stage
and everyone at the festival made the most of the food, facepainting and fun activities!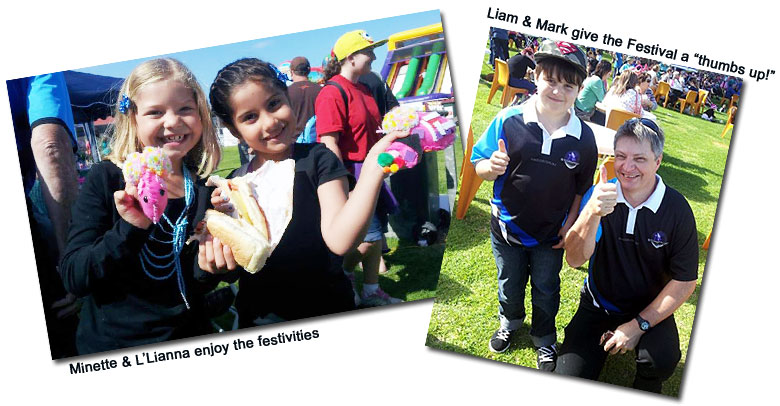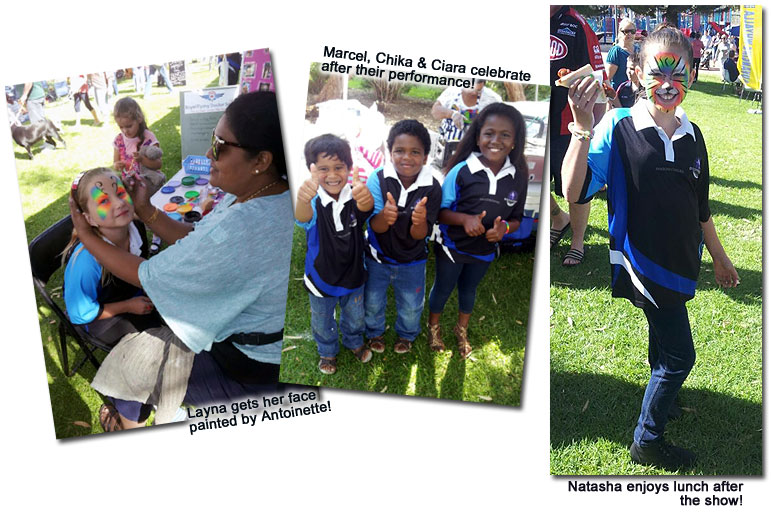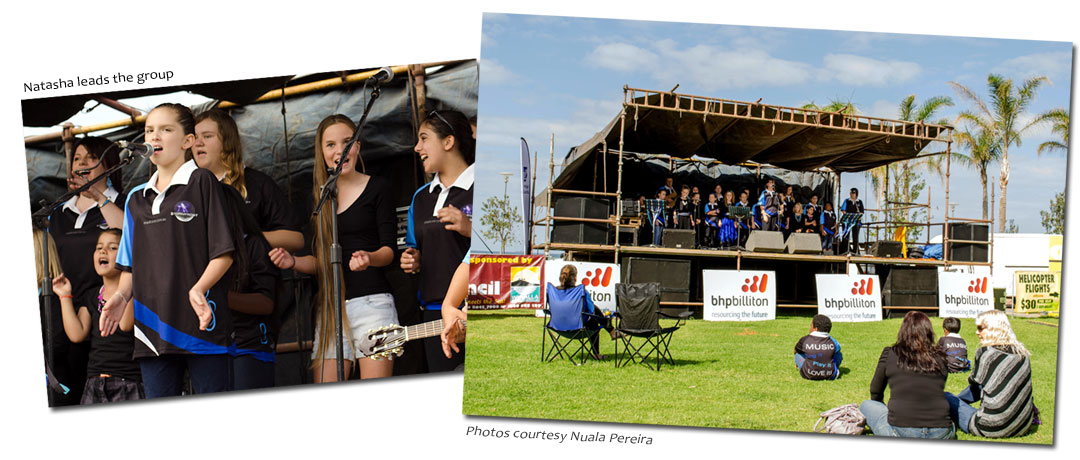 Stormfront looks forward to continuing their involvement with
Whyalla's premier arts event next Easter 2015!

Our 2014 cast was:
Alana Bray * Ashlee Sudholz * Blake Brougham * Breeze Millard * Charné Engelbrecht
Chika Francis * Ciara Francis * Ellise Hill * Emily Rawlings * Felicity Porteous
Grace Smallacombe * Jessica Payne * Kanesha Marks * Lauren Dempsey
Layna Gill * Liam Pudney * L'Lianna Pereira-Chantler * Logan Wagner
Maddie Utting * Marcel Daniels * Maria Alboino * Natasha Taylor
Radha Tucker * Rahni Wagner * Rebecca Aspey * Romy Foote
Sarita Trinidad * Sequoia Munday * Zali Munday * Minette Schoeman
Alison Hams * Mark Tempany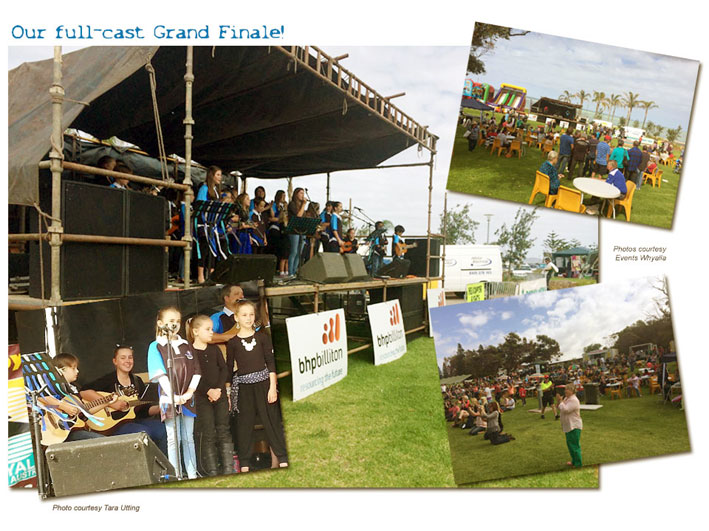 THANK YOU to:
2014 FISHY FRINGE FESTIVAL
Gavin Chandler & crew
Jim Hewitson & Events Whyalla
Madcore Custom Sportswear

and....

Our fantastic students, parents
& the general public of Whyalla!