On Sunday 29th of September a fantastic bunch of Stormfront students
showcased their talents at Tanderra Craft Village to celebrate the
end of the football season with a "Grand Final After Party".
Our "Footy Fever" showcase featured student solos and group numbers
with many students trying out new songs
or performing on a microphone or guitar for the very first time!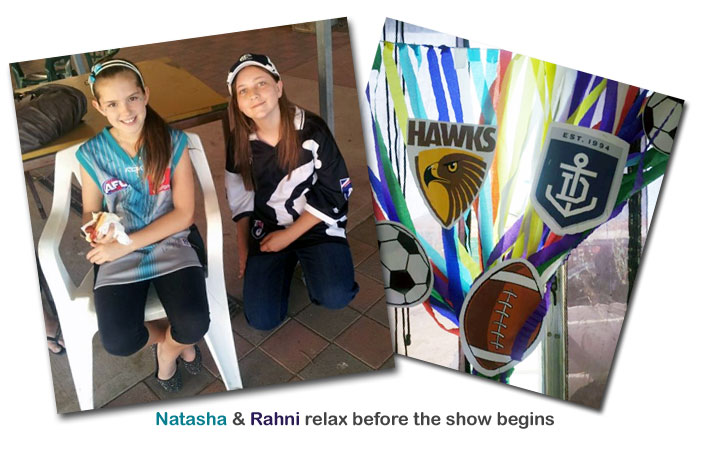 Despite less than perfect weather - with northerly winds and copious amounts of flies
each and every member of our Stormfront Students Sing! troupe looked and sounded very professional
and many dressed in their team colours as part of the Football theme.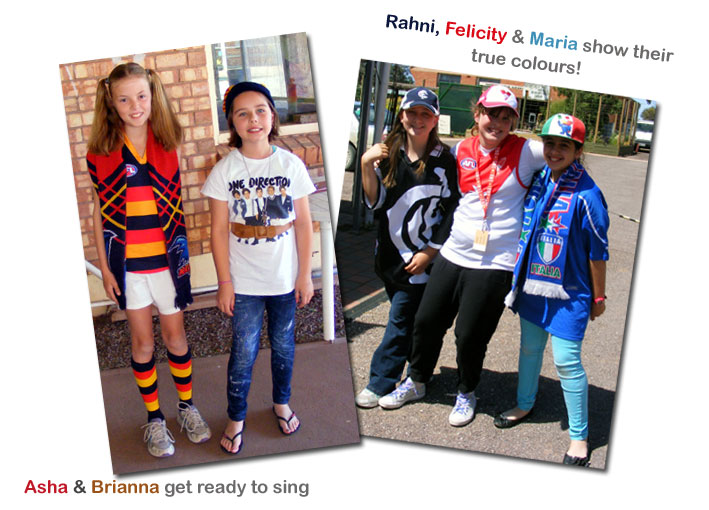 The photos below are once again courtesy of
Darren Shaw Photography.
To check out his work, and to order any photos
Please visit....
facebook.com/DarrenShawPhotography
or
his website
NOW!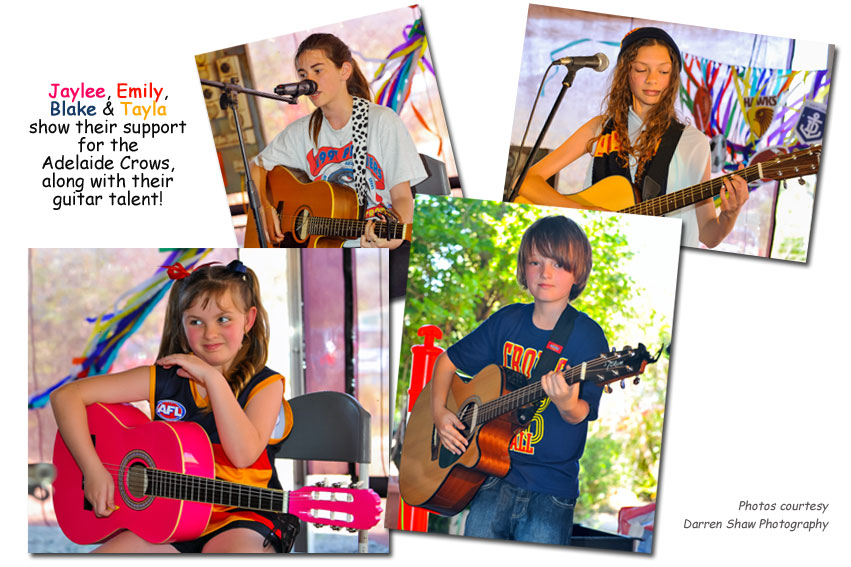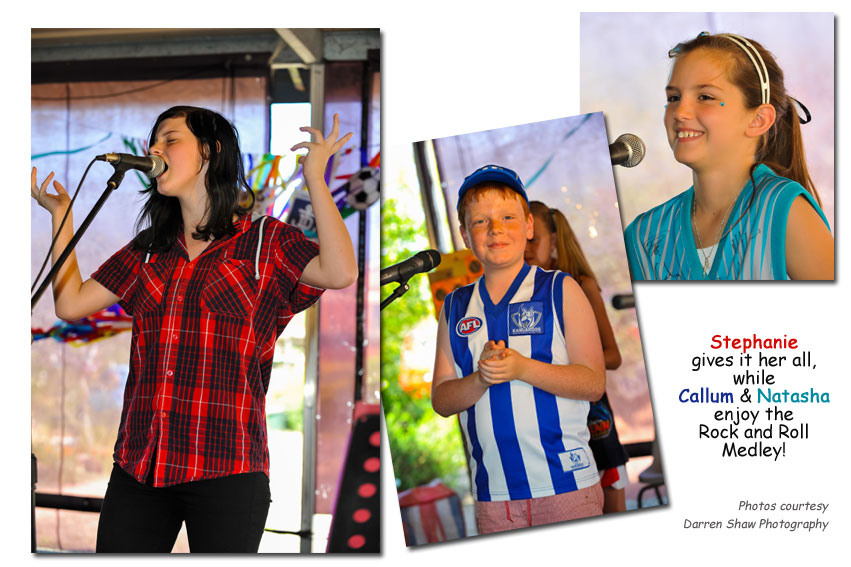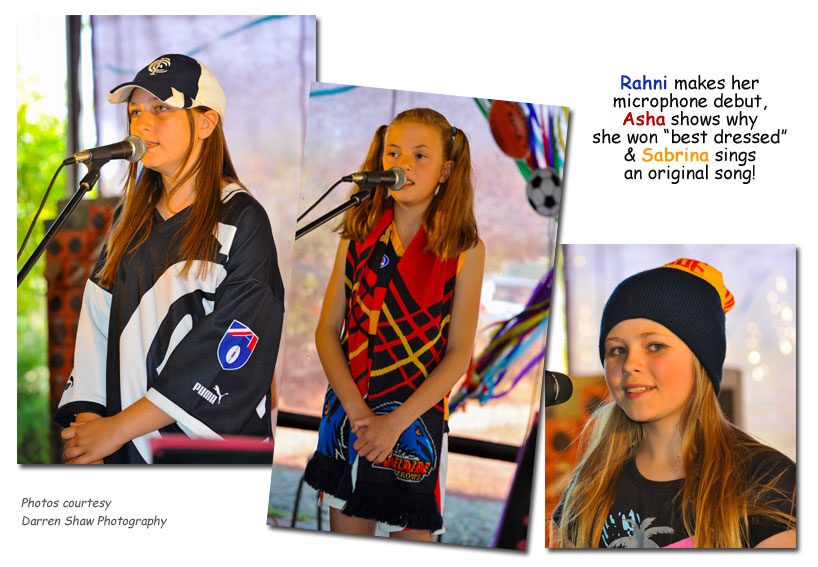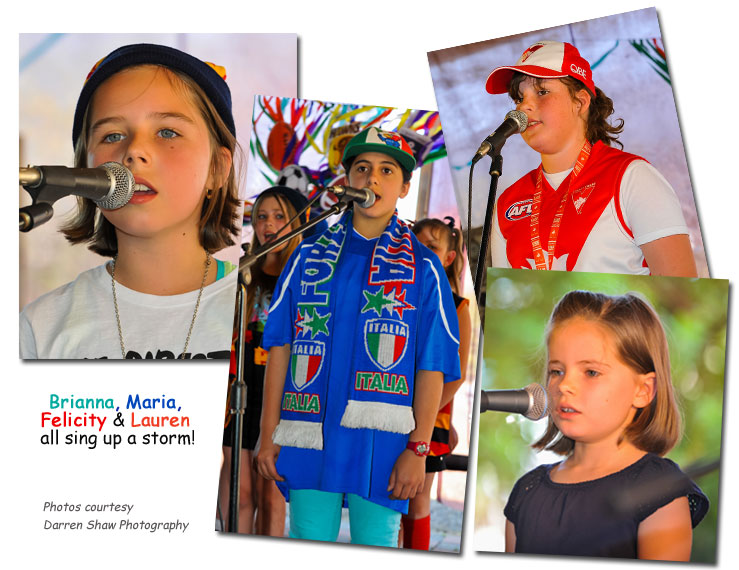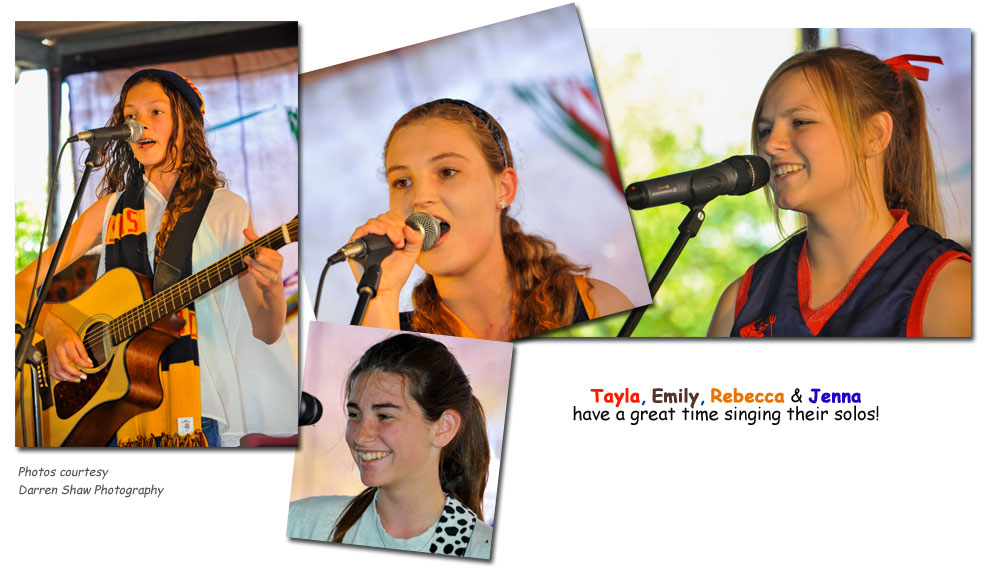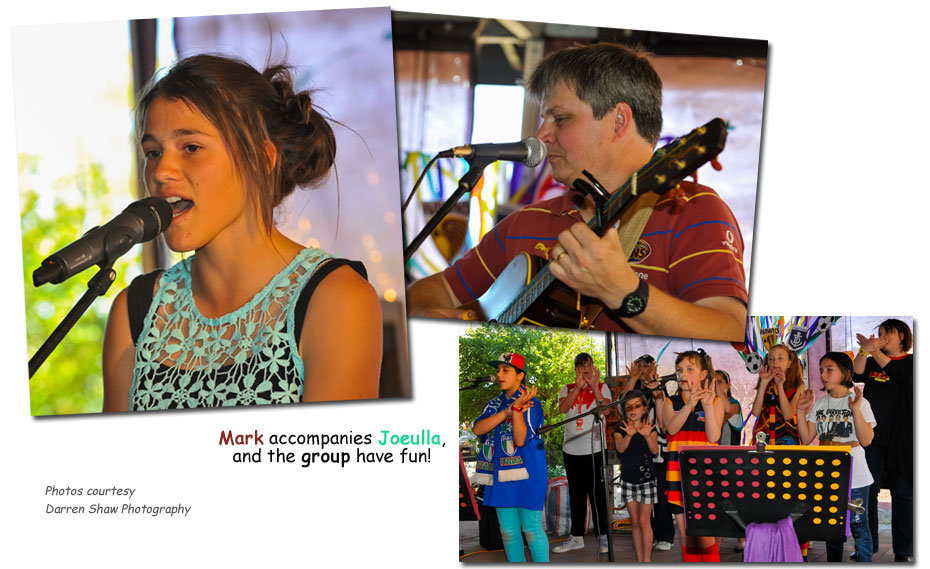 Our 2013 FOOTY FEVER Tanderra Cast:
* Felicity Porteous * Lauren Dempsey * Brianna Bolitho * Rahni Wagner *
* Jaylee Daniels * Natasha Taylor * Stephanie Milovski *
* Maria Alboino * Sabrina Small * Asha Reed * Tayla Shaw *
* Rebecca Foulkes * Blake Brougham * Callum Judd * Jenna Daniels *
* Joeulla Coulthard * Emily Rawlings *
* Alison Hams * Mark Tempany *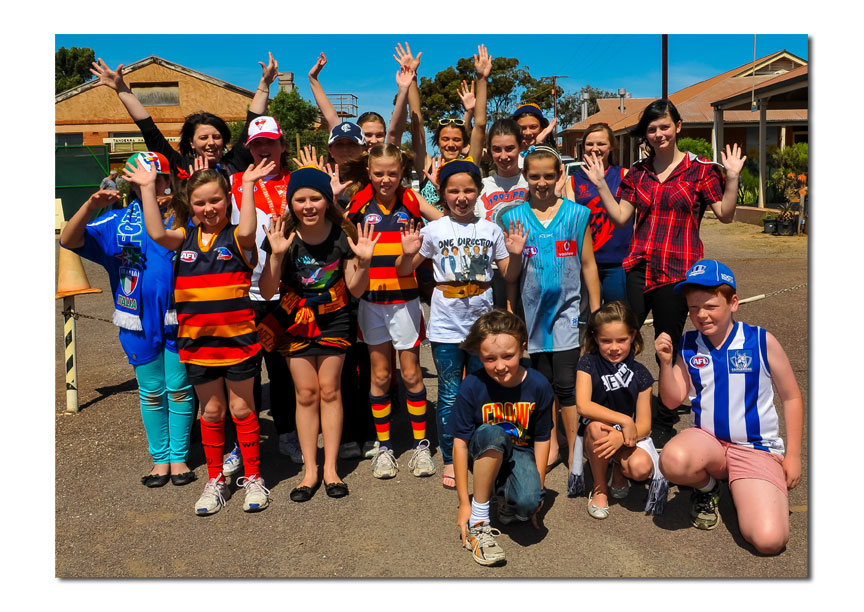 Special thanks to.....
Tanderra Craft Village
.....and our fantastic students & parents.