Saturday 1st November 2014 saw Alison Hams, Mark Tempany and a select group of 7
"Stormfront Students Sing! crew volunteer their services to assist the Whyalla Hospital Fete.

Very much an annual tradition in Whyalla, funds raised are used to
purchase equipment for the hospital that is not government-funded.

Stormfront converted the Hospital's Kiosk to a perfect and compact venue for the
2-hour performance which featured a range of solo and group songs,
with Mark & Alison also performing their own music for the crowd.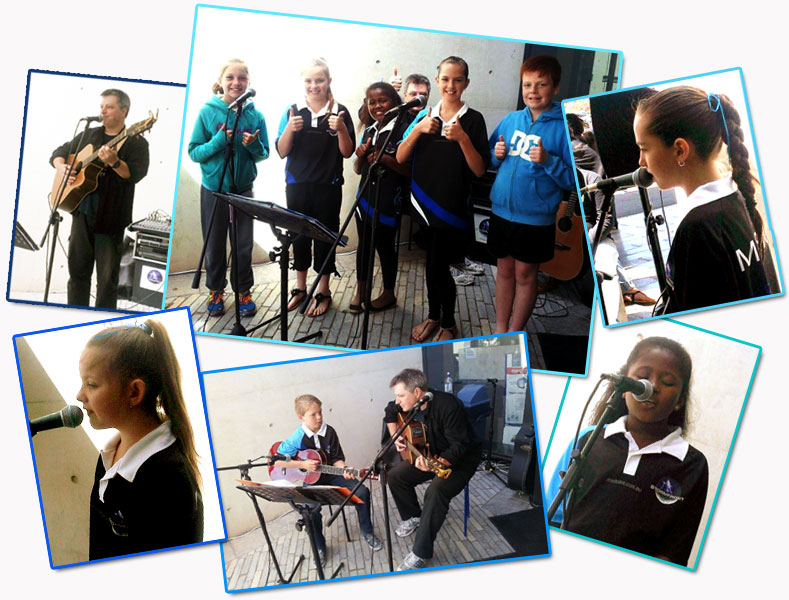 Our 2014 WHYALLA HOSPITAL FETE cast was:
Grace Smallacombe * Jaylee Daniels * Ciara Francis * Natasha Taylor
Tehan Schoeman * Callum Judd * Minette Schoeman
Alison Hams * Mark Tempany

THANK-YOU!
to....


Whyalla Hospital Ladies Auxilliary
...and all our fabulous students & families!