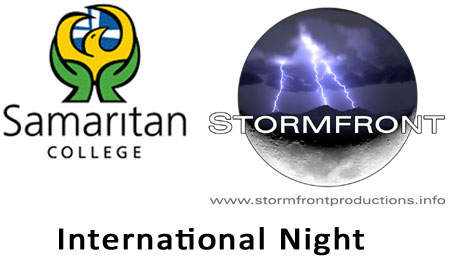 FRIDAY 19th NOVEMBER 2010
Samaritan Saint Johns Campus
Whyalla, SA
Six Stormfront music students took to the Samaritan College stage for the school's annual
International Night for a packed house on Friday evening 19th November.

Providing a student showcase of Stormfront's music tutoring services at Saint Johns Secondary campus -
for the first time Primary students were also featured from Saint Teresa's and OLHC Campuses.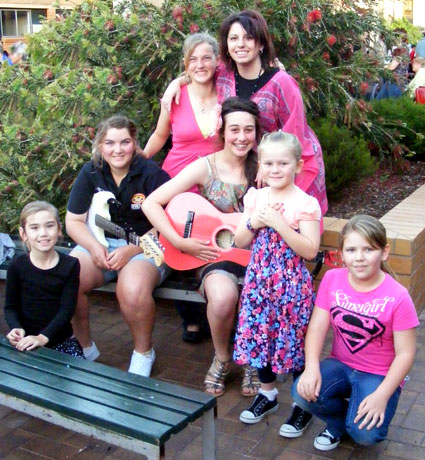 L to R:
Neve Hulsman-Benson, Velia McDonald, Rhiannon Butt, Alana Bray,
Alison Hams, Trinitie Fazah and Imogen Hulsman-Benson at International Night.
The 2010 Stormfront Showcase featured....
Trinitie Fazah (aged 6)
Neve (aged 8) & Imogen Hulsman-Benson (aged 10)
Alana Bray (aged 12)
Rhiannon Butt (aged 14)
Velia McDonald (aged 15).
A large number of Stormfront students also performed on the night as featured acts,
members of school band ensembles, and guest vocalists including.....
Jessica McMullen
Madelaine Bamford
Taylor Simpson
Lloyd Caddy
Daniel Meixner
Jessica Payne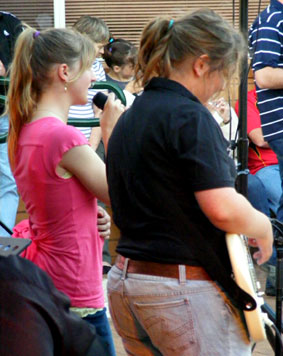 Rhiannon & Velia perform "Whitehorse" and "Forever And Always".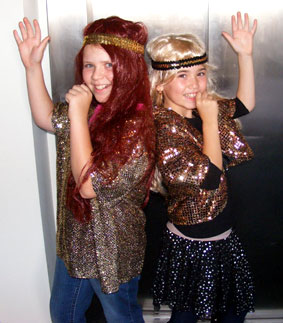 Imogen & Neve Hulsman-Benson prepare to "Party In The USA"!
CONGRATULATIONS!
...to all our performers on the night -
You were all exceptional & we are proud of the talents you displayed!