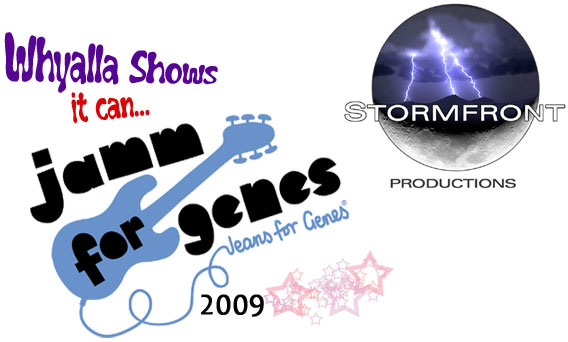 For the past three years Stormfront has organised an annual performance opportunity for it's students -
a "Jamm For Genes" held in 2009 at the Whyalla Show -
to raise funds for the national "Jeans For Genes" charity.

"Jeans For Genes" funds The Children's Medical Research Institute (CMRI) -
an independent organisation committed to unlocking the mysteries of genetic diseases in children.

"Jamm For Genes" is an initiative to encourage musicians & their love of music to sponsor this wonderful charity each year.

From humble beginnings at Whyalla's Westland Shopping Centre in 2007,
this year's concert featured 47 performers -
many of whom made their stage debut in the Bank SA Marquee.

Our 2009 cast ranged in age from five years to adult -
singing, dancing & playing guitar for a packed house.....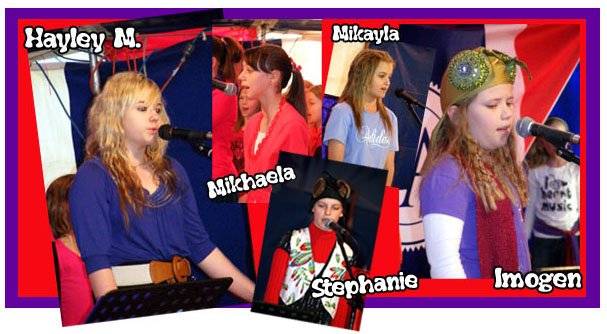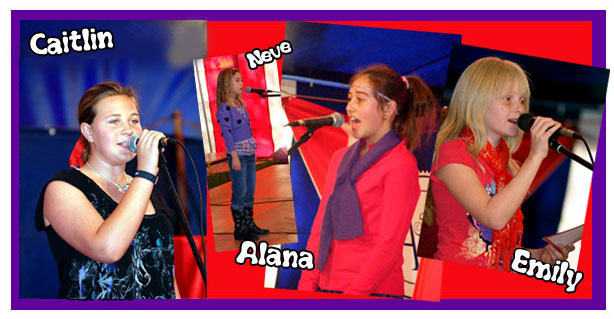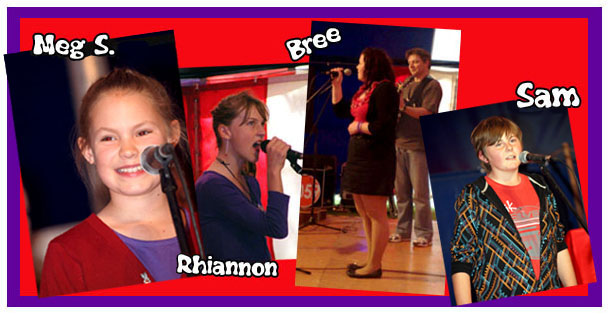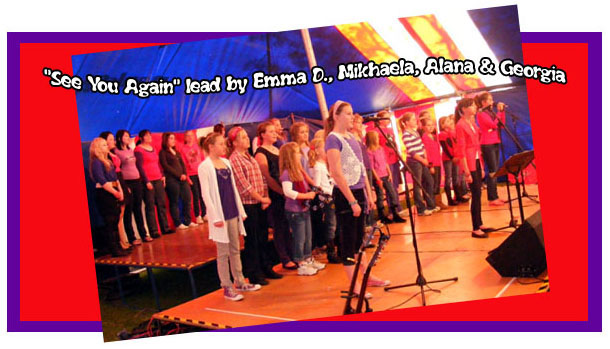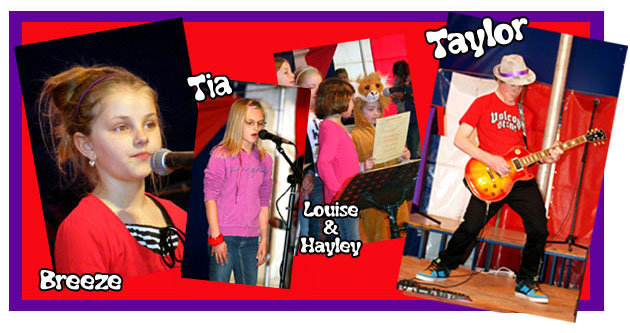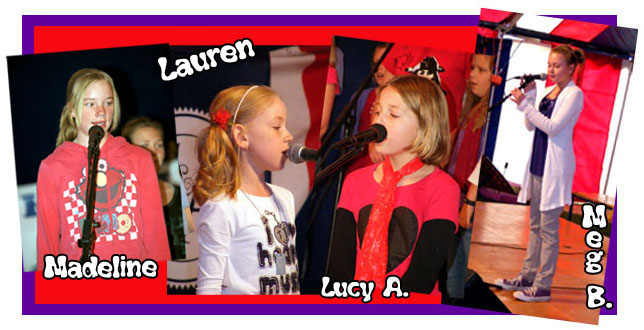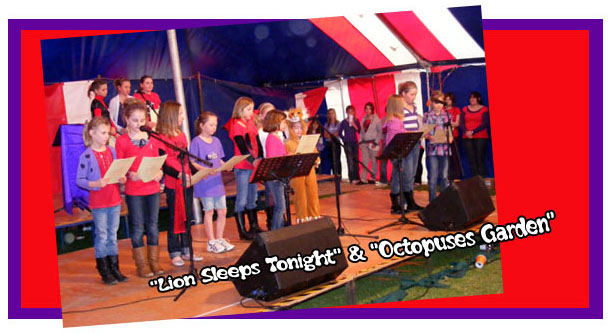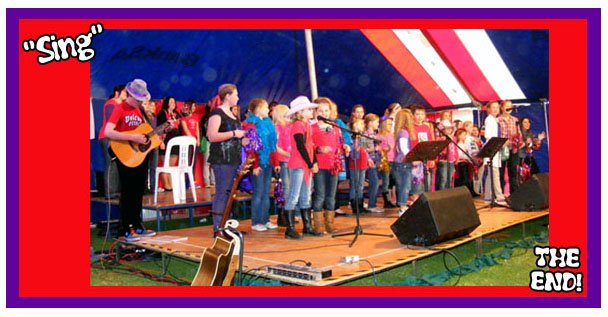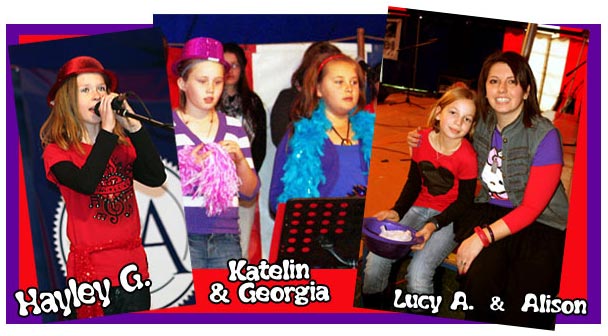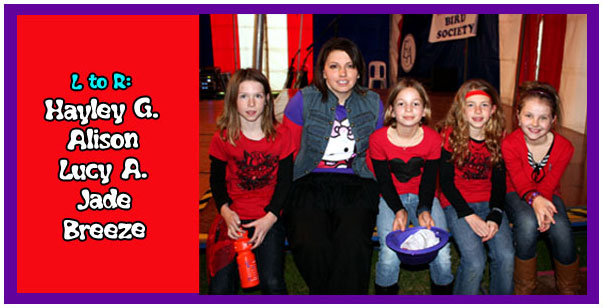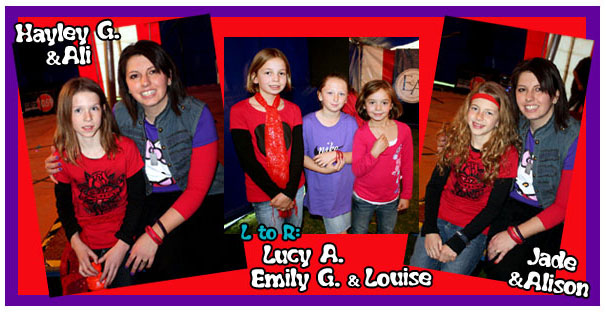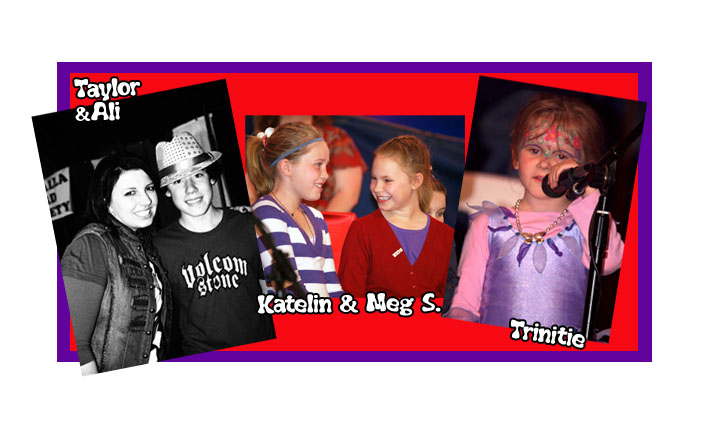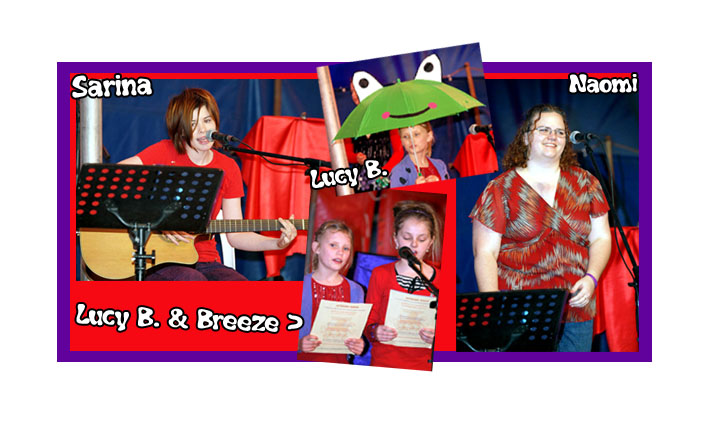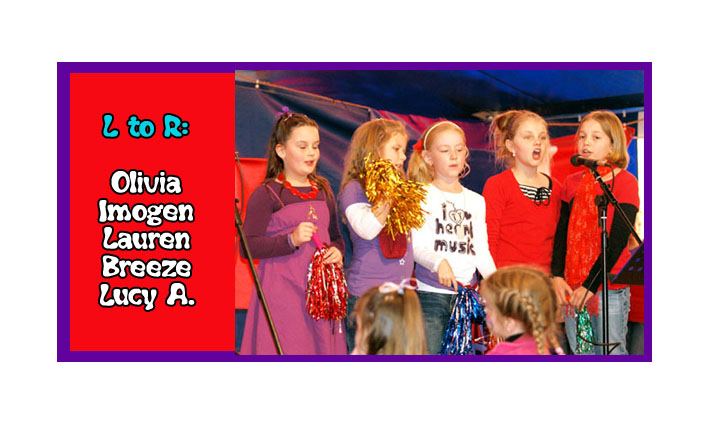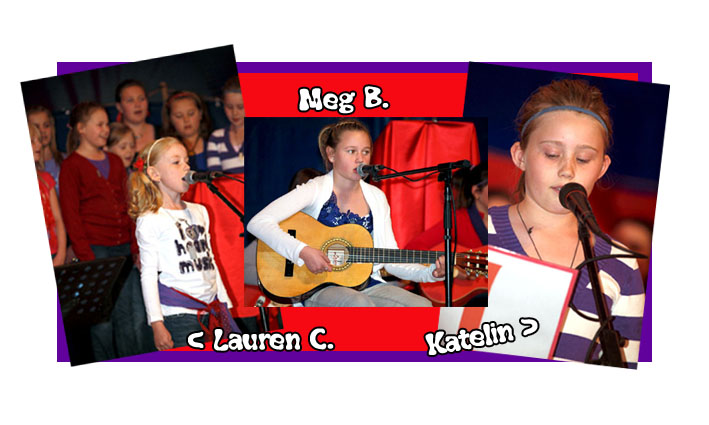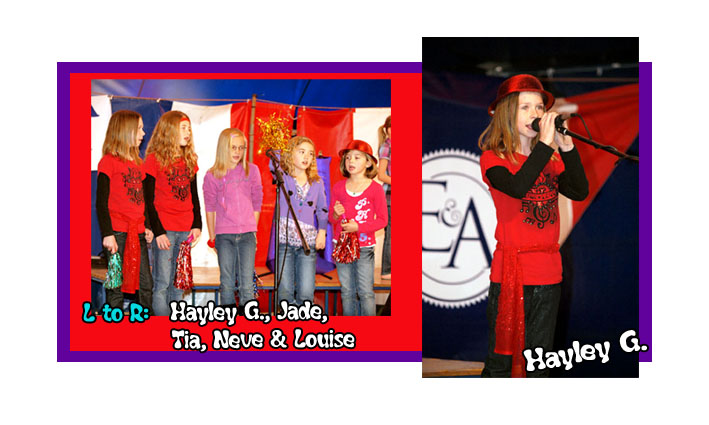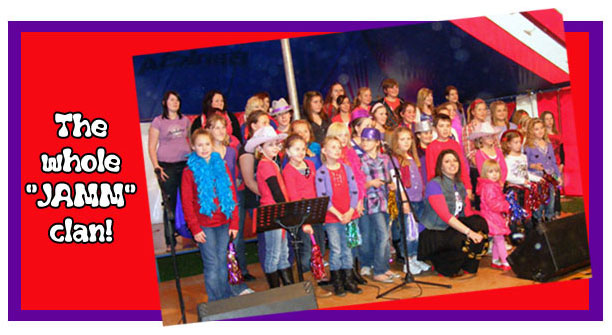 Our 2009 cast was:
Alana Bray * Alice Morgan * Amy Denton * Bethany Hall * Bree Peat * Breeze Millard
Caitlin Davidson * Chelsea Clappis * Emily Grindell * Emily Inglis * Emma Dowling
Emma Taylor * Georgia Davidson * Hayley Carter * Hayley Grinter * Hayley Marshall * Holly Clappis
Imogen Hulsman-Benson * Jacqueline Barsby * Jade Harvey * Jessica Payne * Justine Chalmers
Katelin Morgan * Lauren Carter * Liam Hulsman-Benson * Louise Ayling * Lucy Ayling * Lucy Broekx
Madeline Rademaker * Meg Bindi * Meg Sheasby * Michaela Sandy * Mikayla Smith
Mikhaela McCarron * Naomi Wilson * Neve Hulsman-Benson * Olivia Andon * Rhiannon Butt * Sam Dowling
Sarina Barsby * Stephanie Milovski * Taylor Simpson * Tia Bails * Trinitie Rae * Velia MacDonald
Mark Tempany * Alison Hams
THANK YOU to:
Whyalla Show Society Inc.
Gavin Chandler & crew
Whyalla News
Fred & Cobi Hams
ALL our fantastic students & parents!