Stormfront has completed it's sixth annual "Jamm For Genes" concert at
the Westland Shopping Centre Foodcourt to raise funds for the national "Jeans For Genes" charity.

"Jeans For Genes" funds The Children's Medical Research Institute (CMRI) -
an independent organisation committed to unlocking the mysteries of genetic diseases in children.

"Jamm For Genes" is an initiative to encourage musicians & their love of music to sponsor this wonderful charity each year.

This year's "Jamm" was definitely the "best ever" and featured a cast of 56 performers ranging in age from two to adult,
and coming from as far away as Arno Bay to perform.

A bumper crowd enjoyed the non-stop concert which packed 135 minutes of music onto the Westlands foodcourt stage
and featured a wide range of pop, rock and country music as instrumental, solo and group performances.

Every performer put on a fantastic show - some making their stage debut and
others showing the experience and leadership of their participation in Stormfront events before.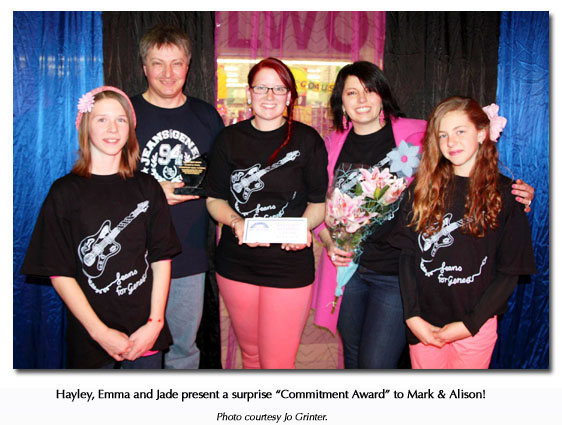 A presentation by Hayley, Jade and Emma of a "Commitment Award" to Alison and Mark
on behalf of their students and families in thanks for their dedication, hard work and support was entirely unexpected and humbling.

This year's "Jamm For Genes" raised a record $747.60 for the "Jeans for Genes" cause -
bringing the Whyalla event's total raised since 2007 to over $2000!
Any further donations to our 2012 event can be made online HERE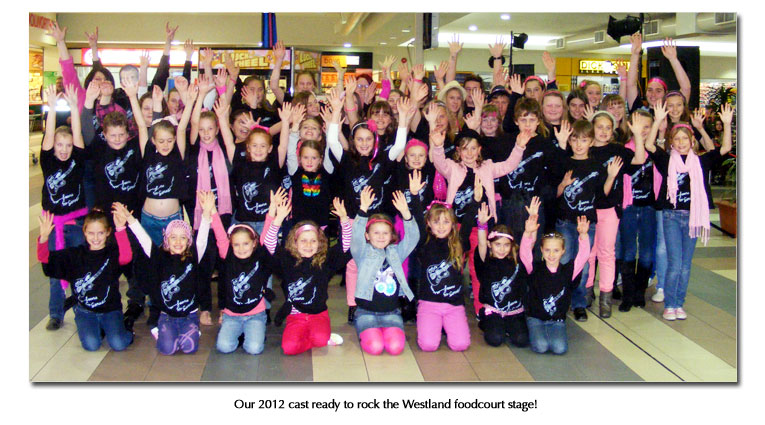 Our 2012 cast was:
Alana Bray * Breeze Millard * Maria Alboino * Blake Brougham * Tammi Godfrey
Emily Rawlings * Jenna Daniels * Jaylee Daniels * Claire Gordon * Tash Taylor * Abigail Van Neikerk
Georgia Davidson * Hayley Grinter * Jahred Ibbotson * Jack O'Halloran * Ellise Hill
Jade Harvey * Tayla Shaw * Rebecca Foulkes * Jordie Arbuckle * Brianna Bolitho
Dayna Duncan * Meg Sheasby * Sophie Lee Harris * Daniella Brito * Felicity Porteous
Asha Reed * Grace Smallacombe * Trinitie Fazah * Erin O'Halloran * Maddie Utting * Cort Duncan
Stephanie Milovski * Abbey Jenkins * Amy Donnellan * Kiya Monteiro * Zali Munday
Halle Shaw * Amali Kaesler * Alyssa Leopold * Muskaan Monteiro * David Donnellan * Madeleine Denny
Sophie Tonkin * Matilda Sweeney * Jordan Godfrey * Emma Taylor * Georgina Wilson
Dayna Jenkins * Lauren Dempsey * Kiarra Leopold * Ashlee Sudholz * Hayley Godfrey * Hayley Afford
Mark Tempany * Alison Hams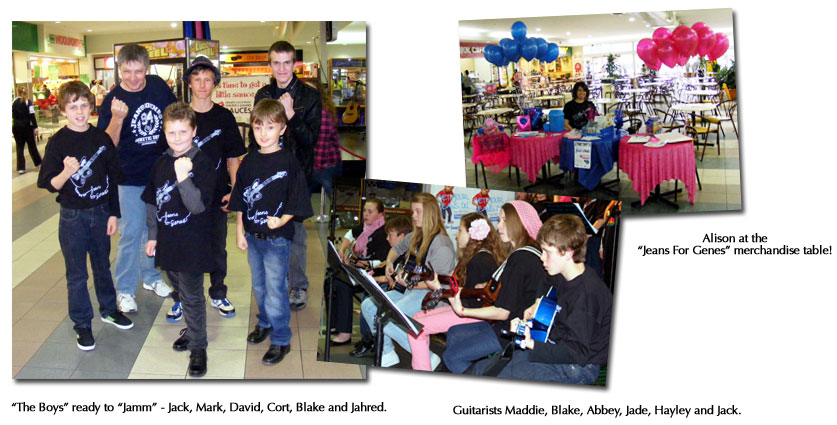 THANK YOU to:
Clare McLaughlin & Westland Shopping Centre
Darren Shaw Photography
Kazza's Helium
Shiell Party Hire
Fred & Cobi Hams
ALL our fantastic students & parents!