Saturday 12th November saw Mark & Alison plus three student soloists donate their time
and talents to the annual McHappy Day at Whyalla's McDonald's Family Restaurant.

This year McHappy Day celebrated it's 20th Anniversary -
and aimed to raise a record $3 million for Ronald McDonald House Charities (RMHC).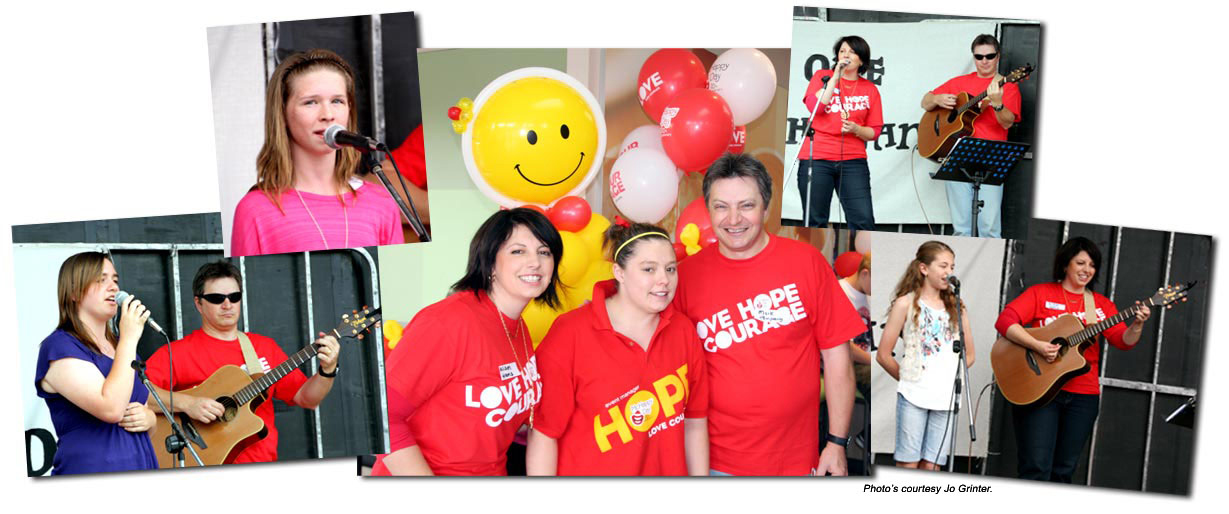 ABOVE:
Ashlee, Hayley, Alison Jaci & Mark, and Jade at McHappy Day 2011!
Since 1991's first McHappy Day over $18.5 million has been raised for RMHC & it's programme to assist families with seriously ill children.
Following Mark & Alison's longstanding commitment to this great initiative our team was proud to participate -
in 2011 for the first time also having the opportunity to perform as part of the outside entertainment
which was hosted by Whyalla's own One Night Stand.
As Jade Harvey, Hayley Grinter and Ashlee Sudholz put on masterful performances -
even Alison & Mark sang a song after dedicating an hour serving in-store on front counter & Drive-Thru duty.

Hayley, our team and Mark & Alison on duty at Whyalla's 2011 McHappy Day.
SPECIAL THANKS to:
Jaci & Whyalla Macca's crew
One Night Stand
Scholz Transport
and....
Our "McHappy Trio" students & families!