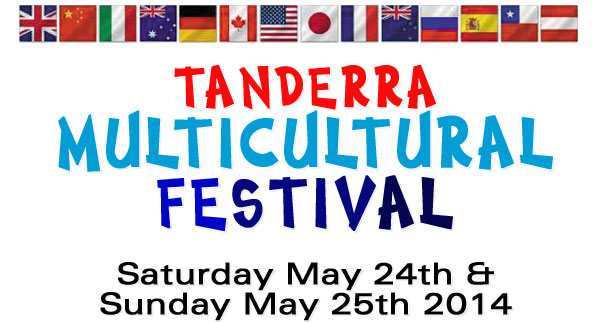 Saturday 24th May was Day One of the
"MULTICULTURAL FESTIVAL!" at
Whyalla's Tanderra Craft Village.

Stunning weather and a relaxed atmosphere made for a perfect day out to enjoy
food, fun & festivities, as well as great music.

Whyalla's own musical legend Gavin Chandler
offered brilliant sound engineering as usual and entertained the crowd
with some fabulous music after the official opening by the
Mayor of Whyalla, the Hon. Jim Pollock.

Mark & Alison performed and hosted the Multicultural Festival stage
which also saw performances from Stuart High Dancers, City Of Whyalla Pipe Band
and headline act THE BORDERERS!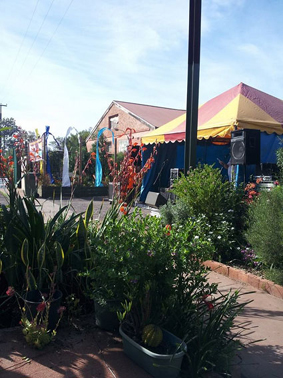 Day Two of the festival kicked off at 10.00am to the acoustic sounds of Two's Company.

Two's Company are Stormfront alumna Emma Taylor and current student Alana Bray
who together performed a great set of tunes old and new.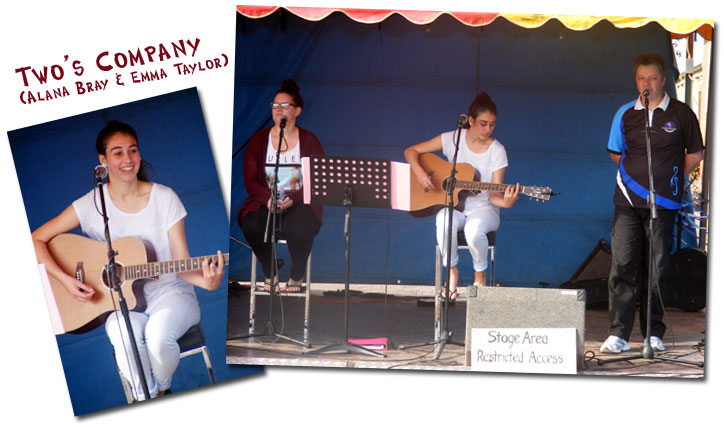 Then the Stormfront Students SING! showcase took to the stage!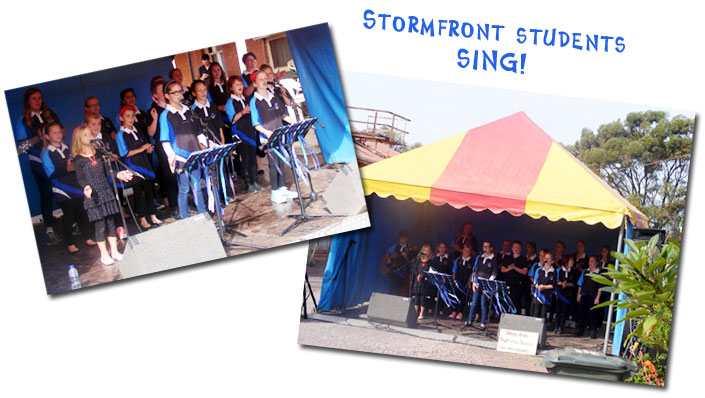 After a high-energy group number by the junior performance team
our feature soloists (and duo) entertained the ever growing crowd as the festival
got into full swing.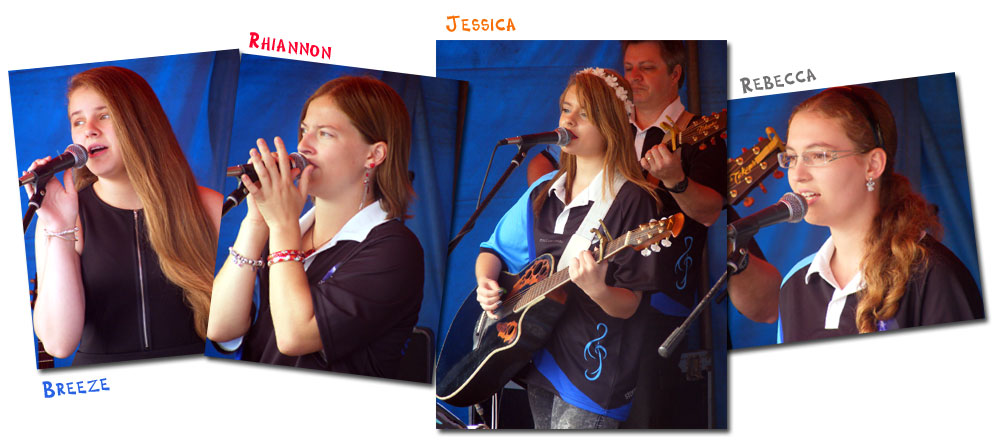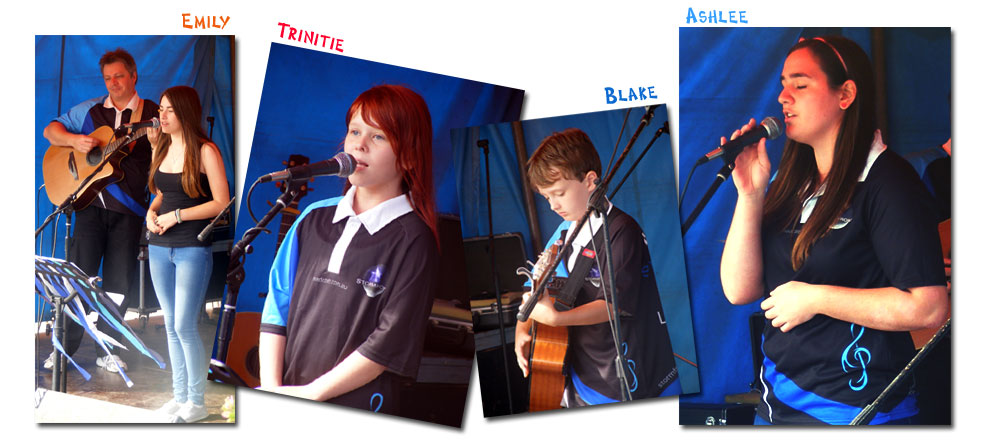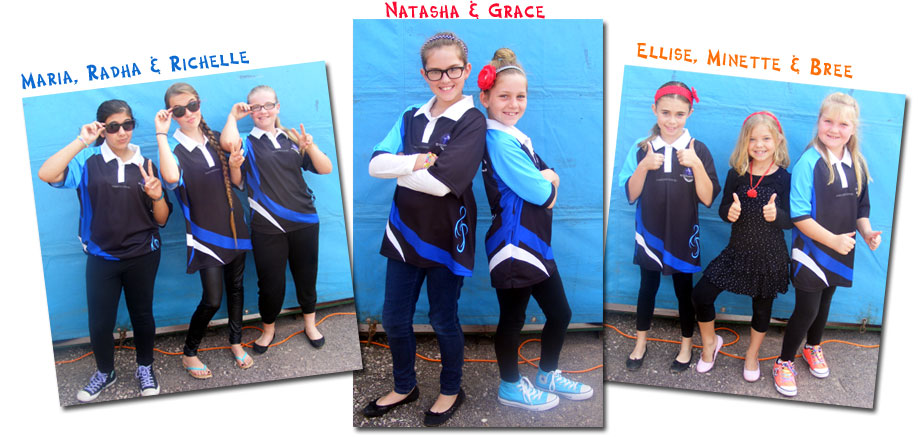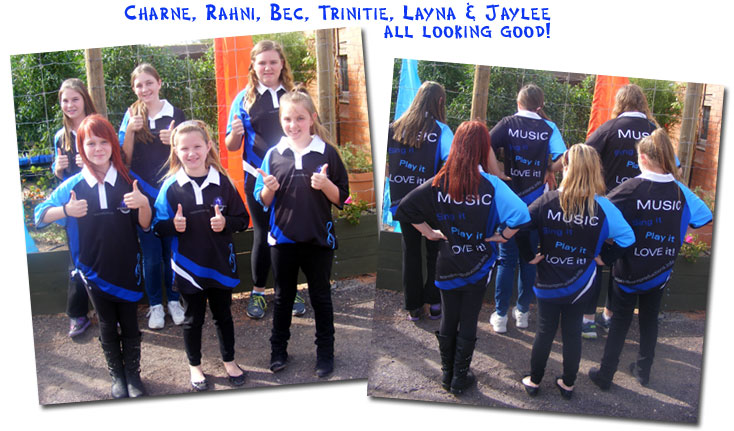 Our 2014 cast was:
Ashlee Sudholz * Alicia Butt * Blake Brougham * Breeze Millard
Charné Engelbrecht * Bree Puddy * Callum Judd * Ellise Hill * Emily Rawlings
Grace Smallacombe * Jaylee Daniels * Jessica Payne
Layna Gill * Logan Wagner * Minette Schoeman * Trinitie Fazah
Maria Alboino * Natasha Taylor * Rhiannon Butt * Richelle Kneebone
Radha Tucker * Rahni Wagner * Rebecca Aspey * Rebecca Foulkes
Alison Hams * Mark Tempany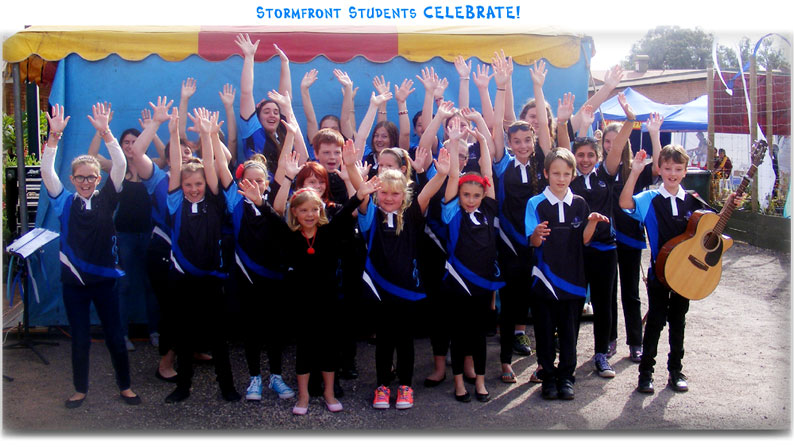 THANK YOU to:
2014 MULTICULTURAL FESTIVAL
Gavin Chandler & crew
Tanderra Craft Village
Madcore Custom Sportswear

and....

Our fantastic students, parents
& the general public of Whyalla!