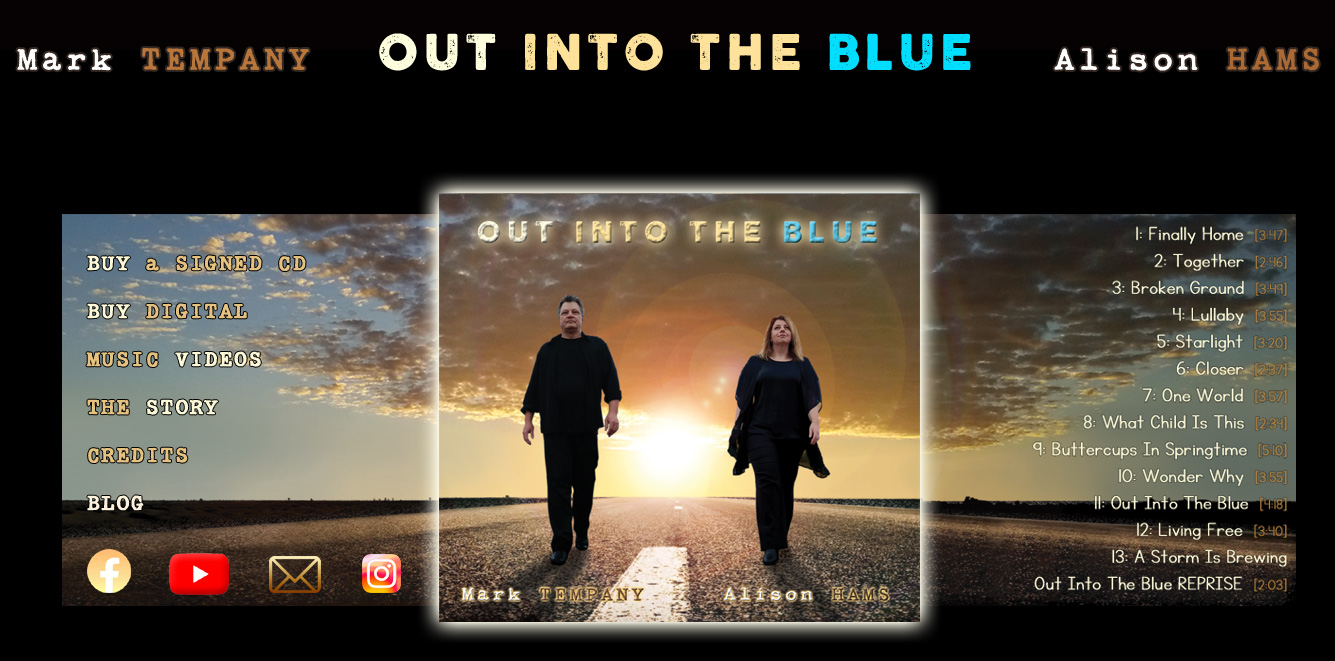 "Out Into The Blue" has seen an astonishing team of International talent
assembled by Mark & Alison to produce an album of amazing emotion, and class.
We are SO PROUD to be able to work with these multiple Grammy Award-winners,
"Hall Of Famers" & truly inspiring musicians who we now call "Friends"....
In Los Angeles, California USA: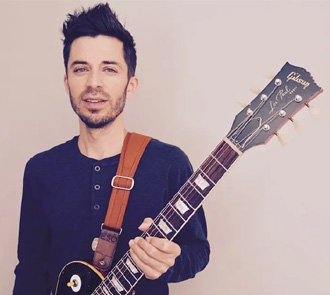 Through his House Of Syn studio Andrew has played on 25 Grammy Award nominated projects,
and Won a Grammy for himself in 2015 around the time Stormfront began utilising
his astonishing array of stringed instrument skills.
It's fair to say that "if it has strings - Andrew has one and can play it brilliantly!"
He's a go-to Hollywood movie soundtrack Session Player -
along with many other International superhits he played on a
"little song" called "Let It Go" from Disney's "Frozen".
Stormfront has worked a lot with Andrew, and we never cease to be amazed.
You'll find Andrew's multi-instrumental talent written all over
our album's "Finally Home", "Broken Ground" & "Lullaby".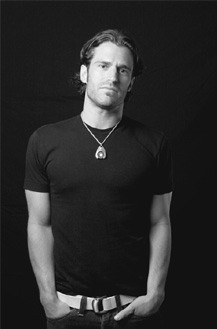 We were delighted to begin working with Ryan way back in 2017 as we launched
the inaugural Whyalla Recording Scholarship - he played knockout
"Mix-ready" drums on Breeze Millard's Debut Single "I Have My Own Life".
Since then we've built a Professional friendship during which Ryan's moved back
to his native Texas where he continues to provide the very best in Percussion Sessionwork!
On "Out Into The Blue" hear Ryan's grooves on the Duet "Lullaby".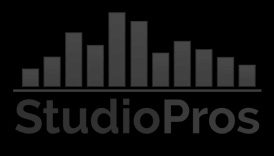 With a high profile LA base - Studio Pros offer instant access
to the very best West Coast USA Session Musicians.
We were delighted to utilise Studio Pros on our Title Track,
and it's Reprise "A Storm Is Brewing".
In Nashville, Tennessee USA:
....has maintained a very high profile as Drummer & Musical Director for US Supergroup Rascal Flatts
for many years, and been voted "Country Drummer Of The Year" on several occasions.
Also constantly delivering Lessons, Workshops & Sessions Online and in-studio from his Nashville base,
it's often said that nobody gets inside a song better than Jim.
Check out Jim's awesome skills on Alison's "Broken Ground" & "Finally Home".

....is a Session & Live Percussionist and Clinician based in Nashville, Tennessee.
She's building a huge reputation for her live performances with Artists including
Keith Urban and showcases the extra dimensions of being enormously skilled
the Specialist fields of Marching Band, and Orchestral Percussion.
Kayleigh's toured all over the world with much broadcast media coverage,
plus she's an "A-Team" Drummer now in legendary studios including
Addiction Sound, Ocean Way Nashville and Sound Emporium Studios.
KM never stops and maintains a constant Online lesson and Workshop schedule -
as well as running her own state-of-the-art recording studio servicing clients worldwide.
We started a working relationship with Kayleigh because of her amazingly diverse talent,
and feel like we've now become good friends who've had a ball along the way!
On our album's "Out Into The Blue" Title Track and it's dramatic Reprise "A Storm Is Brewing" -
Kayleigh plays brilliant layered Percussion sections including the primal & powerful
Cajon, Cabasa, Shaker, Djembe, Conga, Doumbek & Goats Nails!
She's also heard adding unique Percussion on Alison's track "Wonder Why".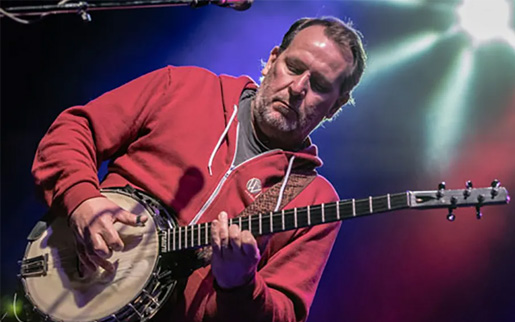 A comprehensive talent - Scott is not just one of the most unique & awarded
Banjo players ever seen - he's a legendary Live Performer, Recording Artist, Session Player,
Composer & Luthier building his ground-breaking Stealth Banjos.
Scott & his in-demand Underground Studio in Nashville has worked with legends including
Dolly Parton, Ricky Skaggs, Kenny Chesney, Alan Jackson and many, many more.
If you wanna tune in to the hottest darn Banjo you'll ever hear -
Scott plays on Alison's track "Closer".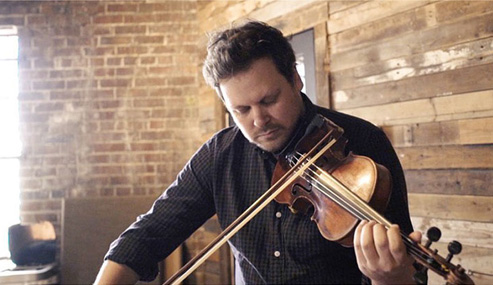 ....is one of Nashville's leading Session Fiddlers, and yet so much more than that.
As a Songwriter & Composer he's had #1 Billboard & television success,
and performed across the world including at The Grand Ole Opry & Carnegie Hall.
On "Out Into The Blue" Mark lends his magnificent string parts to
Alison's opening track "Finally Home".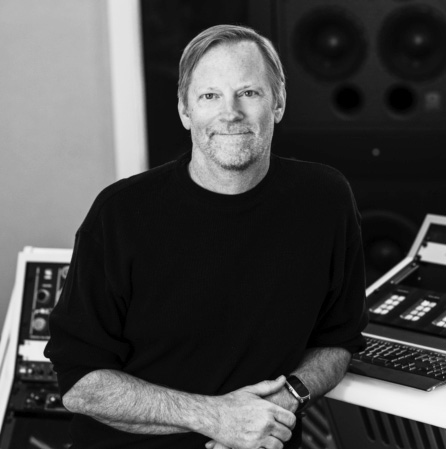 ....is a 28-time Grammy Award Winning Legend of the Music Mastering world.
Ted was there in the 1970's working with icons like The Eagles & Chicago -
and he's the Engineer Apple called to sort their formative certifications for iTunes.
From Green Day to The Rolling Stones - Ted's pretty much seen it all!
Stormfront is amazed & honoured to have been able to work with Ted over
several years via his base at Sterling Sound Nashville.
On "Out Into The Blue" Ted mastered "Lullaby" plus
both the Title Track & it's powerful Reprise "A Storm Is Brewing".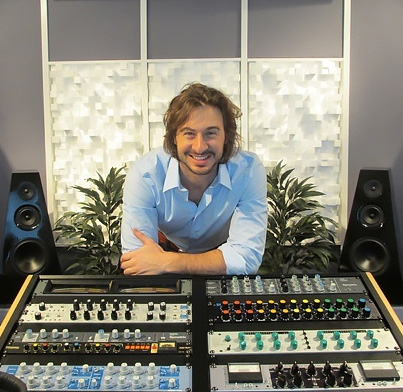 ....is our good friend and longtime member of the Stormfront International Production Team -
based at Nashville's Sage Audio where he always lends a helping hand to Independent Musicians.
Steve mastered Alison's brilliant Bluegrass track "Closer" to perfection!
In New York, New York USA: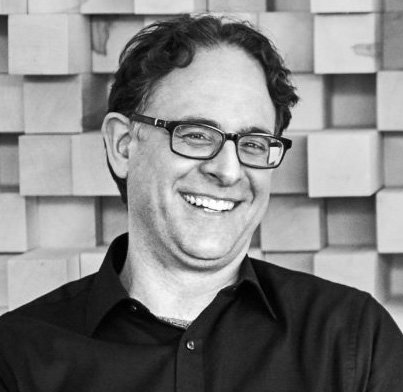 ....is one of the world's leading Mastering Engineers, an outstanding human being,
and a man we're honoured to have built a significant working relationship with over several years.
Randy boasts 13 Wins at the Grammy Awards and has worked with a vast array
of the world's best music talent including Adele, Lady Gaga & Taylor Swift.
Based at Sterling Sound New York - Randy has mastered for Stormfront on many occasions including for all
our recent Whyalla Recording Scholarship Winners Singles, and many other studio clients requiring only The Best.
On "Out Into The Blue" Randy mastered "Finally Home" & "Broken Ground".
In Charlestown, Indiana USA: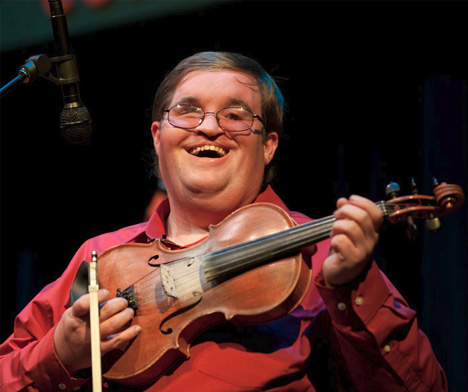 ....quite simply is one of the greatest Fiddlers ever seen!
A Grammy Award Winner, and 12-time IBMA Fiddle Player Of The Year -
Michael is a living legend of Bluegrass and Country Music.
His Group Flamekeeper is a 7-time IBMA Winner of "Instrumental Group Of The Year",
and Michael was Inducted into the (USA) National Fiddler's Hall Of Fame in 2018.
We have been so thrilled to work with this absolute gentleman who regularly
works the biggest stages including Nashville's iconic The Grand Ole Opry -
Michael just blew our minds with his Fiddle work on Alison's album track "Closer"!
Please check out Michael's amazing story & be inspired
by a genius who's still only just getting started!
In Atlanta, Georgia USA: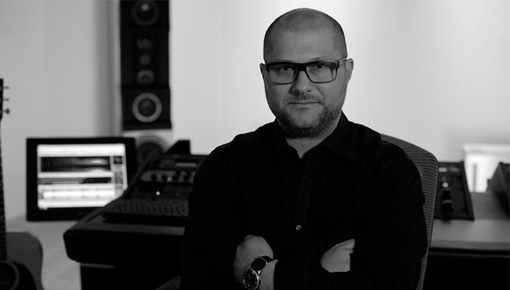 ....& his amazing SING! Mastering is based in Atlanta, Georgia USA -
providing some of the world's finest Mastering services to
artists including Beyonce and Justin Bieber.
With 15 Grammy Award nominations Colin's mastered product
currently accounts for over 100 million sales in the US alone.
Colin mastered "Wonder Why" on "Out Into The Blue".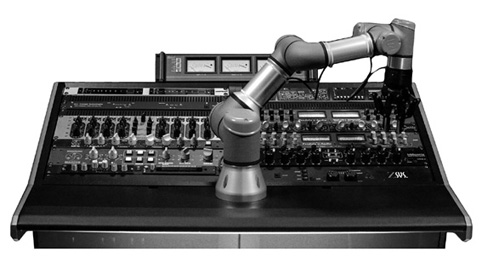 Also based at SING! Mastering but operating entirely Online, the
Aria Mastering platform allowed Mark to access a combination of some of the
finest analogue Mastering gear available - without leaving Whyalla, South Australia!
Aria's cutting edge technology allows some presets to blend with many manually
adjustable settings using a robot arm to operate real consoles in Atlanta, Georgia USA.
Mark expertly used Aria to master 7 tracks on "Out Into The Blue".
In Iowa USA:
"One World"
ELECTROMAGNETIC EARTH RECORDINGS
Courtesy of University of Iowa

In Florida USA:
"One World"
ELECTROMAGNETIC EARTH RECORDINGS
Courtesy of NASA

In Whyalla, South Australia: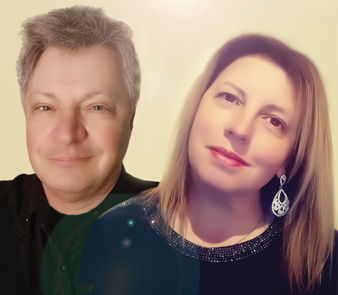 Mark Tempany & Alison Hams
Alison has undertaken central roles in almost every album track -
and been Songwriter, co-Songwriter & co-Producer on nearly every song.

In addition to her beautiful Lead & Backing Vocals she's played Bass,
Double Bass, Ukulele and Keyboard on the album - and she's now
driving The PR Machine for "Out Into The Blue" as it takes on the world!
In addition to being a Musician and Vocalist on every album track - Mark has
Engineered, Mixed & Mastered virtually every inch of "Out Into The Blue".

As a Lead Vocalist, as a Backing Vocalist - and across 13 tracks playing
Acoustic & Electric Guitar, Percussion, Keyboard, Bass, Ukulele, Banjo,
Harpsichord & Strings - Mark has been there from the first, to the last note.

Mark's been Songwriter, or co-Songwriter on
virtually every song on "Out Into The Blue".

He's been Producer & Arranger for every song and Music Video -
a workload that usually exhausts dozens of different people!

He's coordinated the album's CD manufacture with our friends at Implant Media,
designed & produced all Online content & completed ALL album artwork -
from taking the photos and videos, to printing the end result.