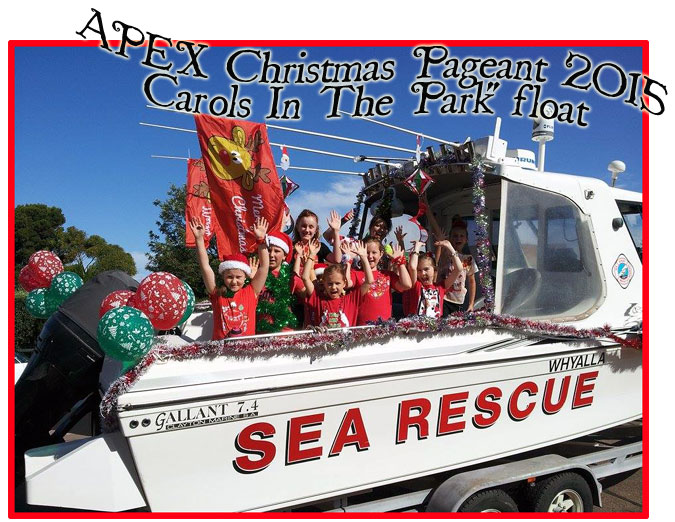 SATURDAY 28th NOVEMBER 2015
Thanks to Whyalla Sea Rescue our 2015 APEX Christmas Pageant entry
once again starred as it sailed through town with Carols Community Choir members aboard

Everyone had a fun-filled afternoon dancing & singing - and what a fantastic way to promote
"Carols In The Park" while supporting another great Whyalla Christmas tradition.

Thank you WSR for your support -
we look forward to sailing with you again in 2016!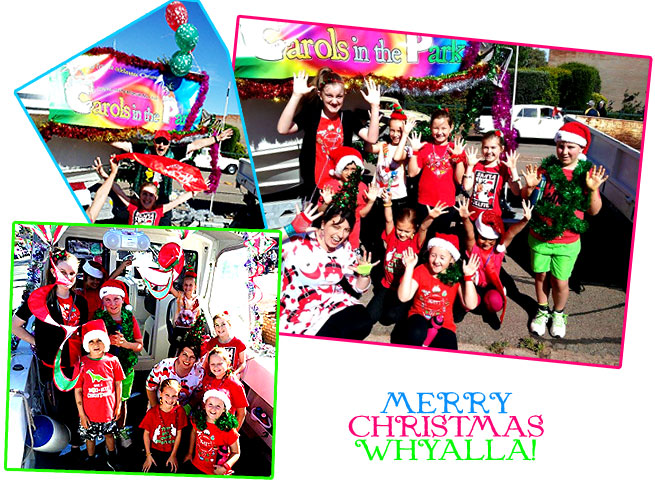 THANK-YOU!
to....


Whyalla Sea Rescue
APEX Club of Whyalla
...and our fabulous Community Choir & families!