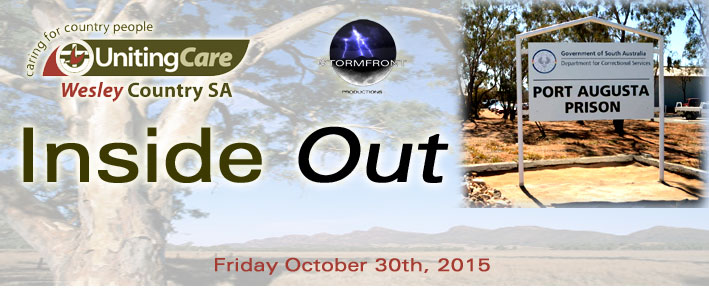 UnitingCare Wesley Country SA's "Inside Out" programme aims to
deliver skills, awareness and knowledge to clients to
support and enhance their positive re-engagement with their
family structures and the wider community.

It offers a diverse range of activities which focus on self-determination
through face-to-face program delivery integrating education and skills development
with an interactive activity as an engagement and retention strategy.

Mark & Alison - as part of this programme -
visited the Port Augusta Prison on Friday October 30th, 2015
to deliver Music Workshops to 18 male prisoners across 2 sessions,
primarily focussing on guitar, but also engaging participants in singing and music theory.

Some participants had never played guitar before and were able to leave the workshop
playing songs both as rhythm (chords) and melody.

Others already had skills which they polished and improved upon, and enjoyed
"jamming" with Mark & Alison on some well known tunes.

Read the "TRANSCONTINENTAL" newspaper article
HERE

Thanks to....
UnitingCare Wesley Country SA
Department for Correctional Services
Port Augusta Prison staff
and...
Wanda Rainsford, Sharon Jagt & Sarah Crowe