A team of twelve Stormfront performers volunteered their time to entertain participants of
Whyalla's 2012 "Relay For Life" event - staged annually on the city's Bennett Oval.

"Relay For Life" is a unique event where teams of 10 to 15 people challenge themselves in a
relay style overnight run or walk, raising money and awareness for the Cancer Council.

Under beautiful Spring skies the Stormfront team sang an hour-long set
of solo and group songs to keep the many walkers and runners on the track!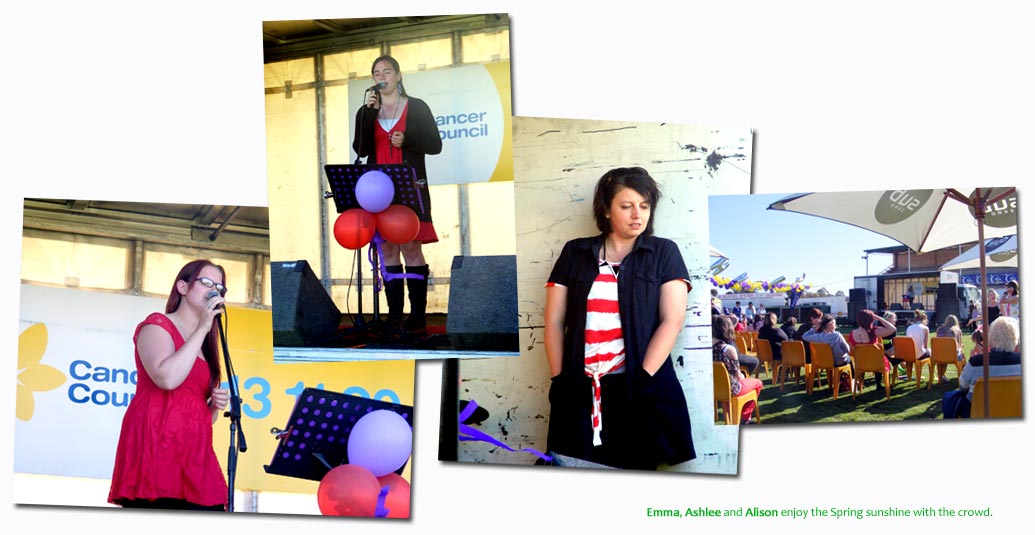 Our 2012 "Relay For Life" cast was:
Emily Rawlings * Asha Reed * Rebecca Aspey * Ashlee Sudholz
Rebecca Foulkes * Bonnie Taylor * Stephanie Milovski * Emma Taylor
Jenna Daniels * Jaylee Daniels * Mark Tempany * Alison Hams
THANK YOU to:
"Relay for Life" (Whyalla)
Gavin Chandler & Paul Travers
ALL our fantastic students & parents!