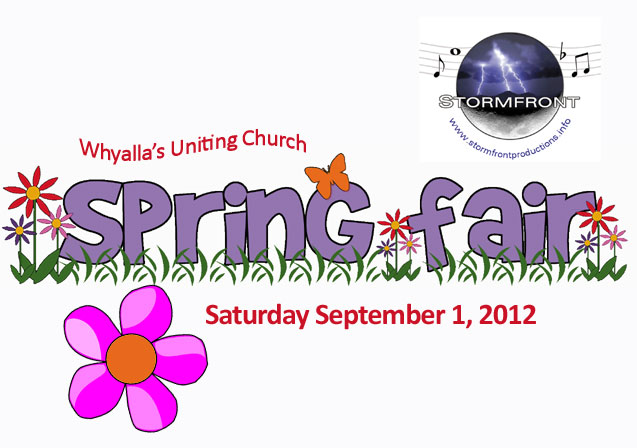 On Saturday the 1st of September 2012 a cast of 24 young Stormfront Students Sing vocal students opened the
Whyalla Uniting Church's Annual "Spring Fair" with a 45 minute showcase of songs.


Some students made their stage debut, while other more seasoned performers lead the way
as the girls took the appreciative crowd on a musical journey singing songs ranging from "Crocodile Rock"
through to the very popular "Party Medley" - leaving the audience calling for more!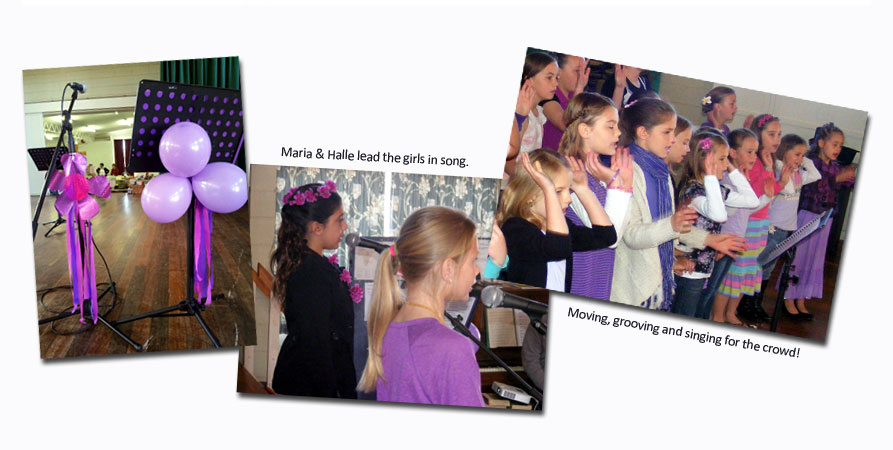 Looking fabulous in purple, many students wore a flower or two to celebrate the start of Spring.
Our 2012 cast was:
Ellise Hill * Maria Alboino * Emily Rawlings * Tash Taylor * Abigail Van Neikerk * Cailin Crowe
Brianna Bolitho * Felicity Porteous * Asha Reed * Trinitie Fazah * Radha Tucker
Halle Shaw * Amali Kaesler * Muskaan Monteiro * Madeleine Denny * Rebecca Aspey
Jordan Godfrey * Lauren Dempsey * Hayley Godfrey * Taylah Stirling * Sarah Stirling * Febee Smith
Mark Tempany * Alison Hams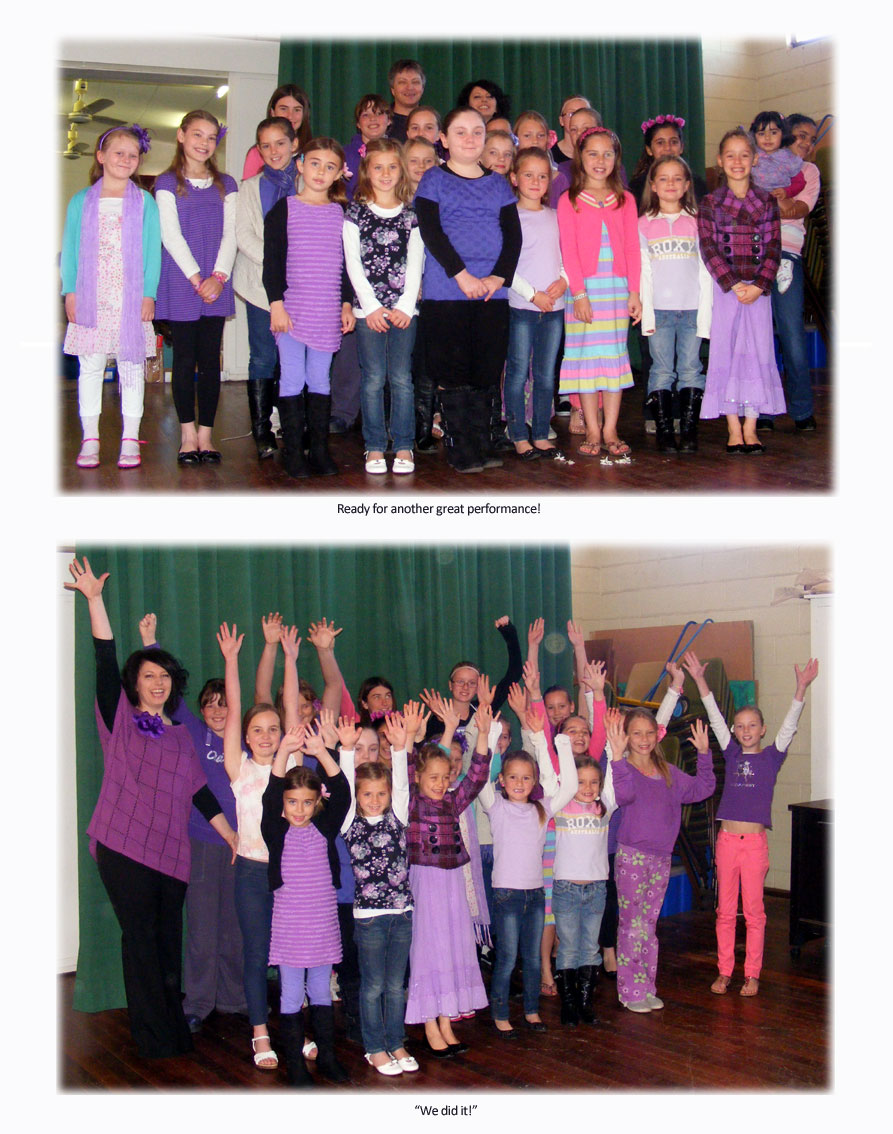 THANK YOU to:
Jo Simpson
Whyalla Uniting Church
ALL our fantastic students & parents!