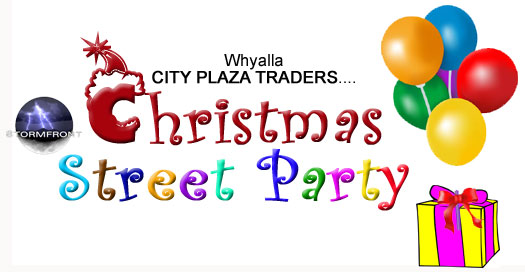 SATURDAY 18th DECEMBER 2010
6.00-9.00pm City Plaza Whyalla, SA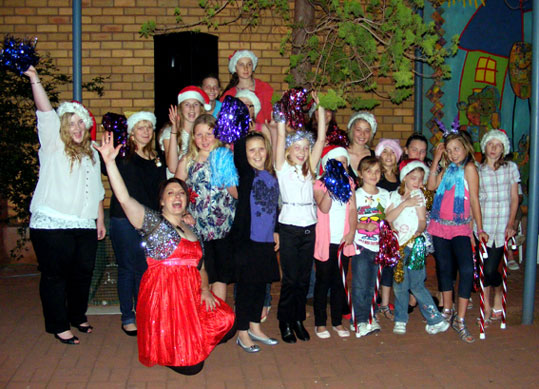 Our 2010 Street Party crew!
A group of 30 Stormfront students volunteered to stage a "Christmas Concert" at
Whyalla City Plaza Traders' annual Christmas Street Party held in the city's CBD on Saturday 18th December.

The night was a great success and attracted a big crowd who celebrated the
onset of the festive season in style with a host of fantastic group and solo performances.
Our 2010 "Street Party" cast was:
Jenna Daniels * Alana Bray * Breanna Jones * Hayley Carter * Hayley Grinter * Matilda Sweeney
Imogen Hulsman-Benson * Ashlee Sudholz * Lauren Carter * Lucy Ayling * Bonnie Taylor * Emma Dowling
Madeline Rademaker * Michaela Sandy * Neve Hulsman-Benson * Stephanie Milovski
Madelaine Bamford * Sean Fox * Sam Bolton * Michaela-Kate Bamford-Hickey * Kaine Bubicich
Holly Clappis * Jaylee Daniels * Rebecca Bubicich * Shakira Fauser * Rhiannon Cosgrove * Sophie Harris
Mark Tempany * Alison Hams
THANK YOU to:
Liz Attard (City Plaza Traders Association)
ALL our fantastic students & parents!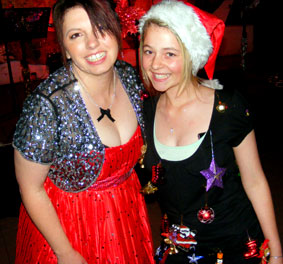 Alison Hams & Madelaine Bamford.

On-stage and singing for the crowd!