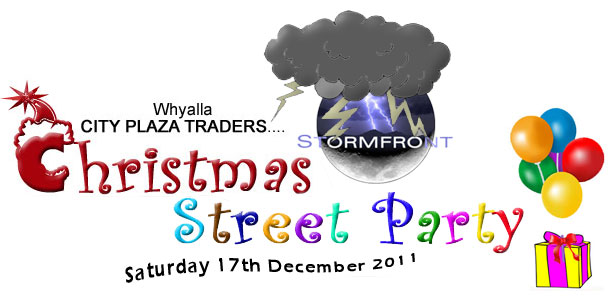 A Stormfront crew of 35 volunteered for the second year to stage a "Christmas Concert" at
Whyalla City Plaza Traders' annual Christmas Street Party held in the city's CBD on Saturday 17th December.

A big crowd were celebrating the onset of Whyalla's festive season with us in fine style until......

....with a crack of thunder, wind, rain and hail.........

....the event was washed out after a severe thunderstorm destroyed our gear and our gig!

Talk about a "Stormfront"?!

Our thoughts go out to everyone in Whyalla who suffered more damage & heartbreak than us -
especially fellow performer Graeme Stephenson also caught in the street when the tempest struck.
THANK GOODNESS we insisted on a last-minute venue change from the uncovered Bank SA Plaza!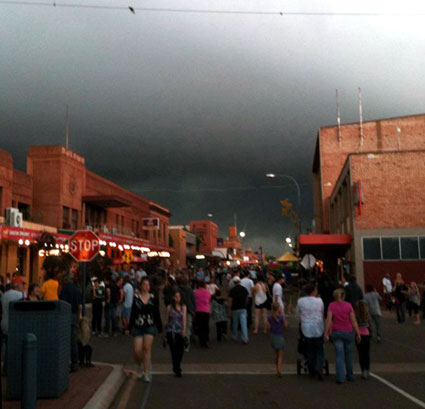 Wind, rain and hail incoming!
THANK YOU SO MUCH to our entire cast -
both those who had an opportunity to perform in our first half,
and to those who missed out after much preparation for this otherwise fun event.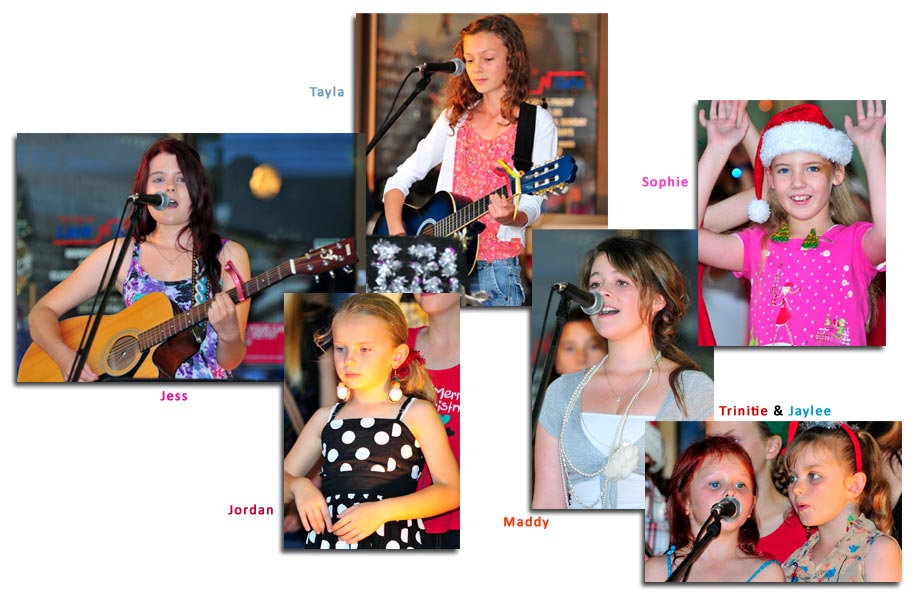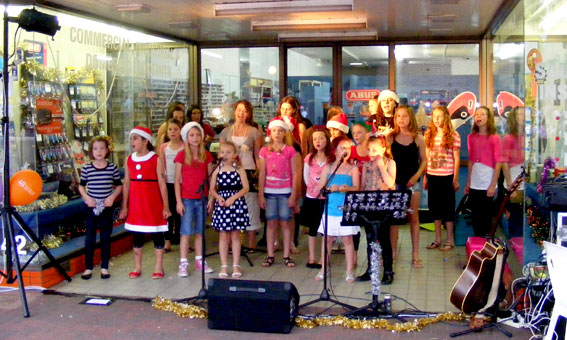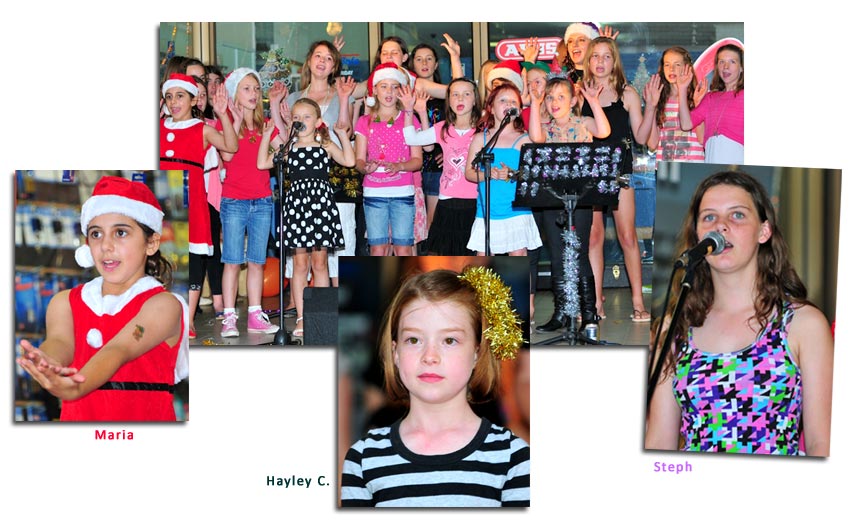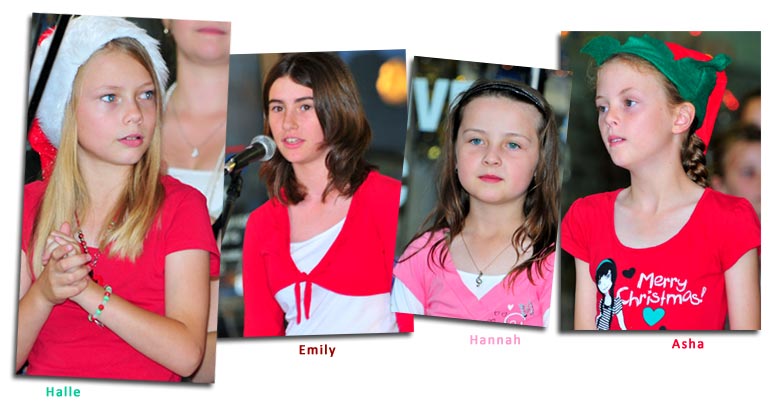 Our 2011 "Street Party" cast was:
Jenna Daniels * Hayley Carter * Hayley Grinter * Matilda Sweeney * Maria Alboino
Ashlee Sudholz * Lauren Carter * Lucy Ayling * Bonnie Taylor * Jordan Godfrey * Hannah Boehm-Wilson
Stephanie Milovski * Madelaine Bamford * Michaela-Kate Bamford-Hickey * Trinitie Fazah
Jaylee Daniels * Sophie Harris * Meg Sheasby * Halle Shaw * Tayla Shaw * Sophie Tonkin
Luke Sinclair * Asha Reed * Emily Rawlings * Jessica Payne * Mikhaela McCarron * Caitlyn Utting
Daniel Marinkovich * Jade Harvey * Tia Bails * Abby Goodwin * Lucy Broekx * Luca Starkey
Mark Tempany * Alison Hams
THANK YOU to:
City Plaza Traders Association
Whyalla Singers (a brief but lovely set until the storm!)
Darren Shaw Photography (for the above photos)
ALL our fantastic students & parents.....
ESPECIALLY all those who offered assistance in the deluge!