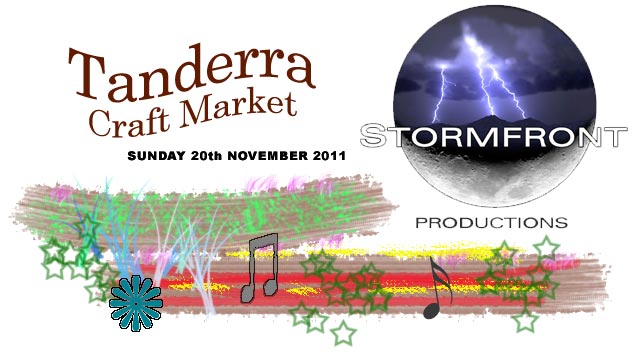 A beautiful Sunday 20th November saw 38 Stormfront students donate their time to
perform a non-stop two-and-a-half hour concert at Whyalla's Tanderra Craft Market.

Giving our talented cast a relaxed opportunity to sing for an enthusiastic crowd the day featured
songs from all genres and eras - and gave a number of students their chance to debut as soloists.

EVERY performance was impressive and it is wonderful to see the
growth in confidence and musical ability that all today's students showcased in so many ways!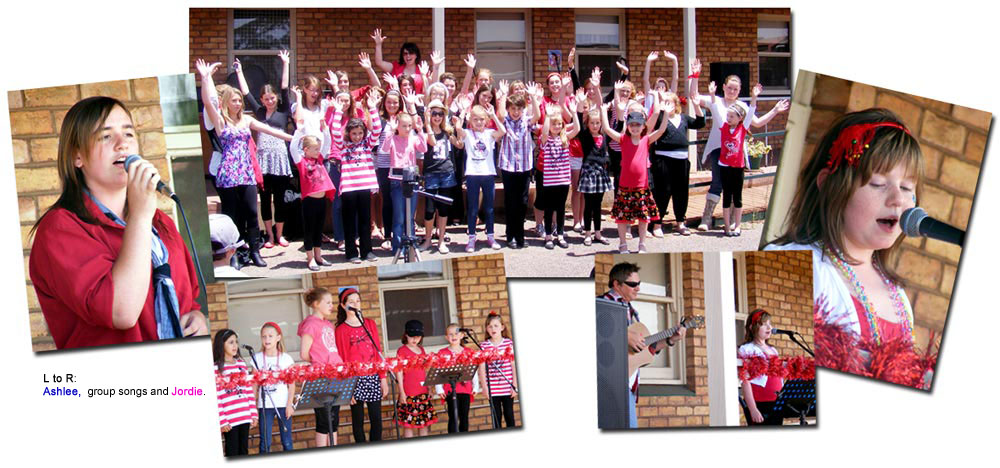 Our 2011 Tanderra Cast:
Michaela Sandy * Dayna Duncan * Stephanie Milovski * Jordan Godfrey
Bonnie Taylor * Tayla Shaw * Jordie Arbuckle * Ashlee Sudholz * Maria Alboino
Alana Bray * Caitlyn Utting * Luca Starkey * Taylah Stirling * Lucy Broekx * Madelaine Bamford
Emily Rawlings * Halle Shaw * Meg Sheasby * Jaylee Daniels * Daniel Marinkovich
Jenna Daniels * Matilda Sweeney * Rebecca Foulkes * Lucy Ayling
Sarah Stirling * Olivia Andon * Brianna Bolitho * Predita Aiman * Maddie Whitehouse
Hayley Grinter * Jade Harvey * Sophie Harris * Rebecca Aspey * Febee Smith
Hannah Boehm-Wilson * Alyssa Leopold * Sophie Lee Harris * Richelle Kneebone
Alison Hams * Mark Tempany


THANK YOU to:
Ellen and Tanderra Craft Market
and...
ALL our fantastic students & parents!