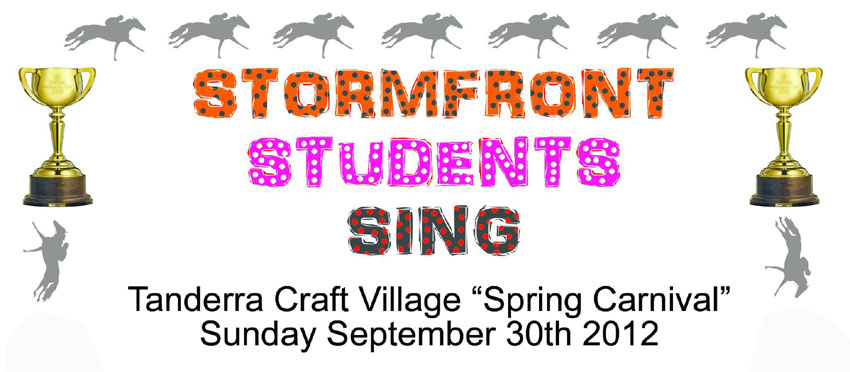 A cast of 19 Stormfront Music Tutoring vocal and guitar students entertained at the
Tanderra Craft Village "Spring Carnival" Market with a two-hour school holiday showcase of songs.


Some students made their solo debut, and other more seasoned performers lead the way
as the cast ranging from age 7 to adult took the appreciative crowd on a musical journey,
from acoustic numbers through to popular dance tunes.

Many students looked fantastic in race-day fashion as part of the market's Spring Carnival theme.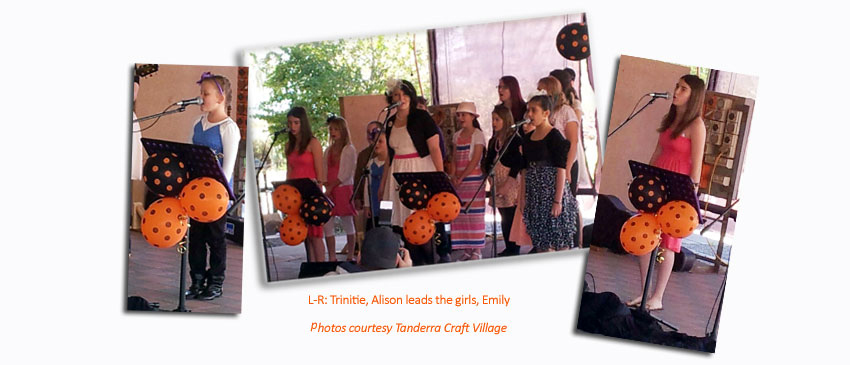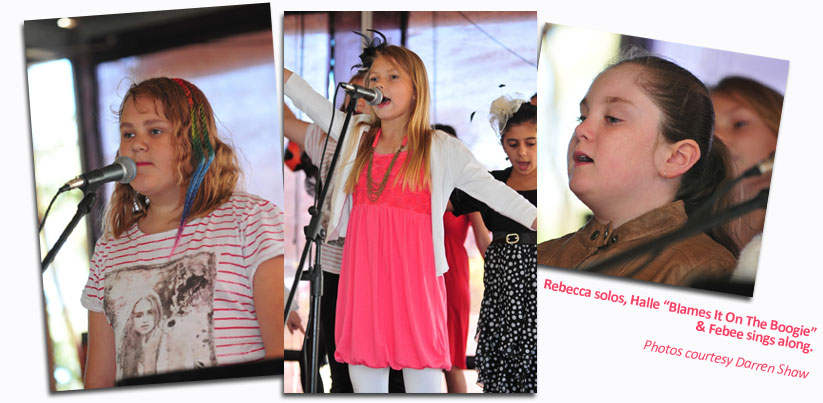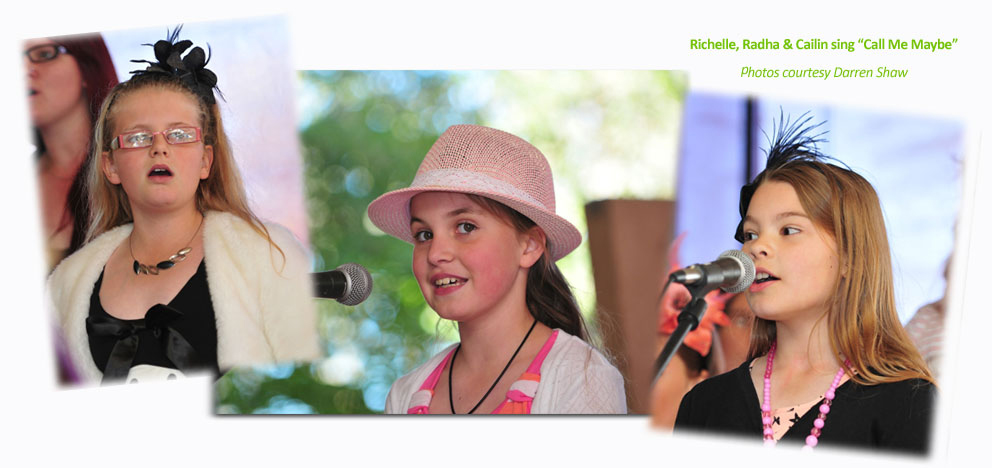 Our September 2012 cast was:
* Maria Alboino * Emily Rawlings * Cailin Crowe * Emma Taylor *
* Brianna Bolitho * Felicity Porteous * Trinitie Fazah * Radha Tucker * Jessica Payne *
* Halle Shaw * Rebecca Aspey * Stephanie Milovski * Alana Bray *
* Febee Smith * Luke Sinclair * Tayla Shaw * Richelle Kneebone *
Mark Tempany * Alison Hams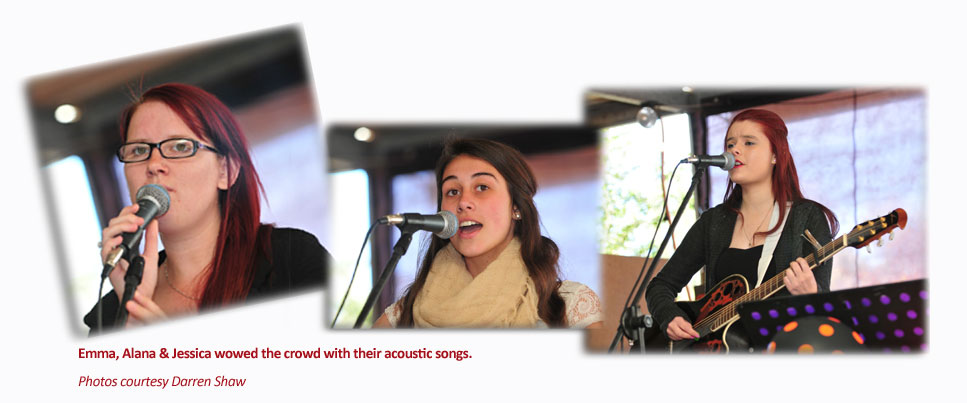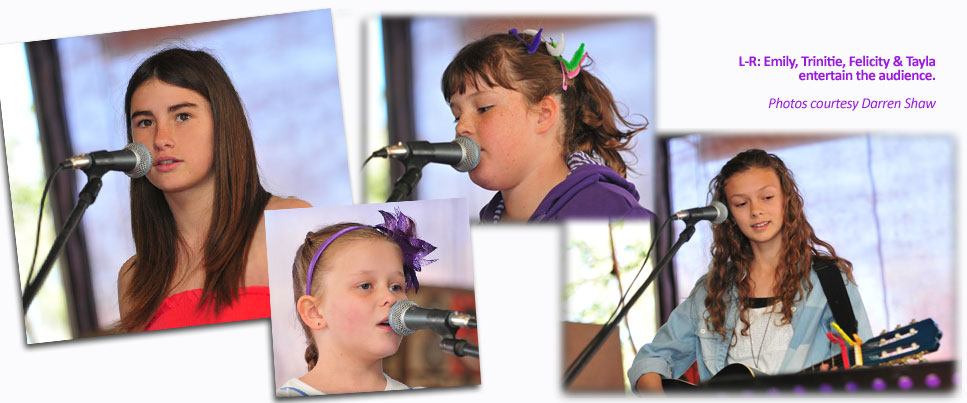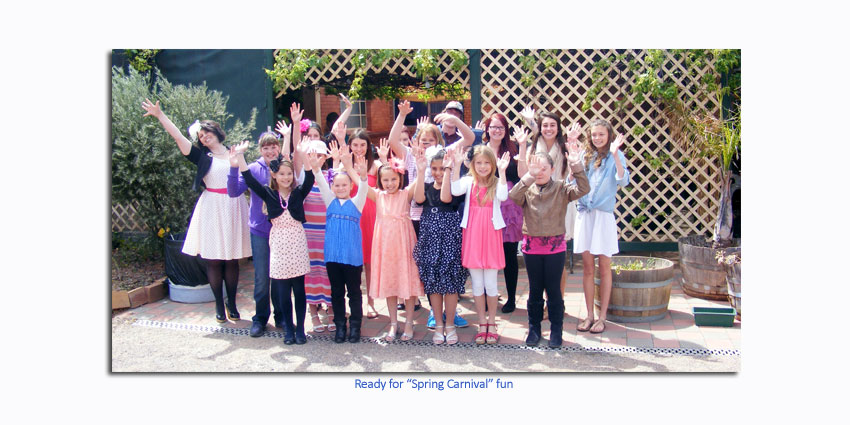 THANK YOU to:
Tanderra Craft Market
and...
ALL our fantastic students & parents!