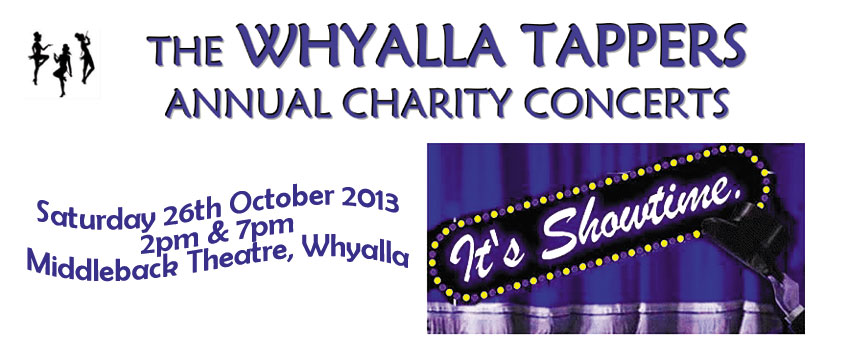 An elite cast of 15 Stormfront students wowed 2 packed Middleback Theatre audiences at
the annual Whyalla Tappers variety concert, raising money for cancer.

The "IT'S SHOWTIME" variety concert featured many Whyalla dance troupes and performers -
with Mark & Alison rounding out the cast with their own feature performance.

Our 2013 "Stormfront Students Sing!" team performed their very popular "Rock and Roll Medley" -
while soloist Breeze Millard wowed the audience with her beautiful voice and professional performance of "Love The Way You Lie".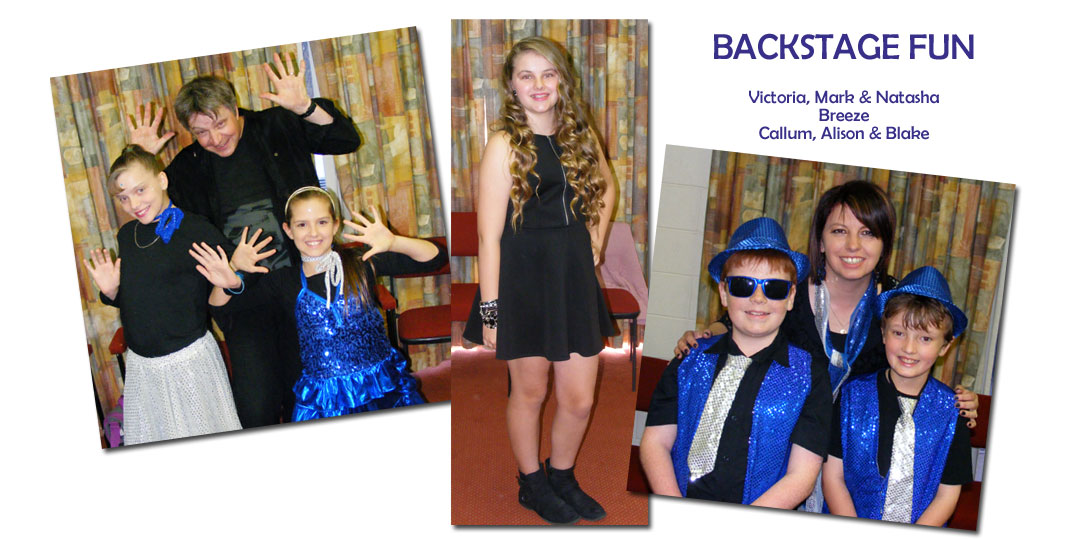 Our 2013 Tappers cast was:
Asha Reed * Blake Brougham * Brianna Bolitho * Callum Judd * Zali Munday
Grace Smallacombe * Halle Shaw * Jordan Godfrey * Lauren Dempsey * Victoria Wood
Natasha Taylor * Richelle Kneebone * Sequoia Munday * Trinitite Fazah
Breeze Millard
Alison Hams * Mark Tempany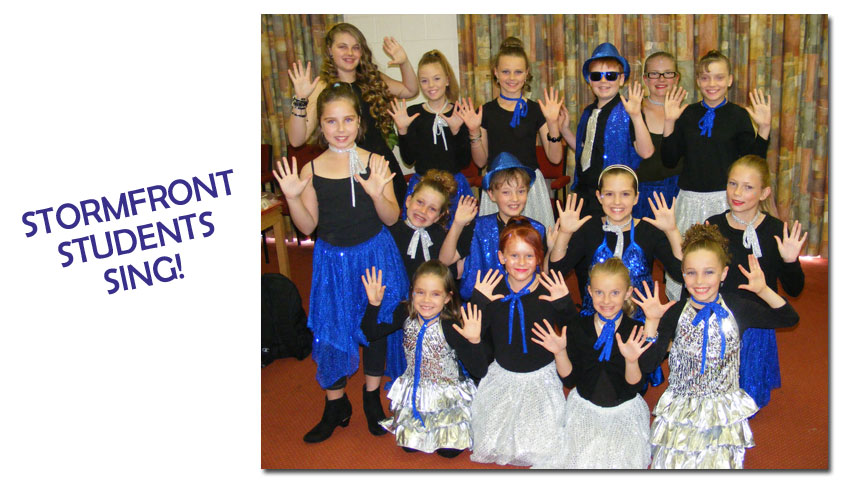 THANK YOU to:
Whyalla Tappers
Middleback Theatre
and...
ALL our fantastic students & parents!