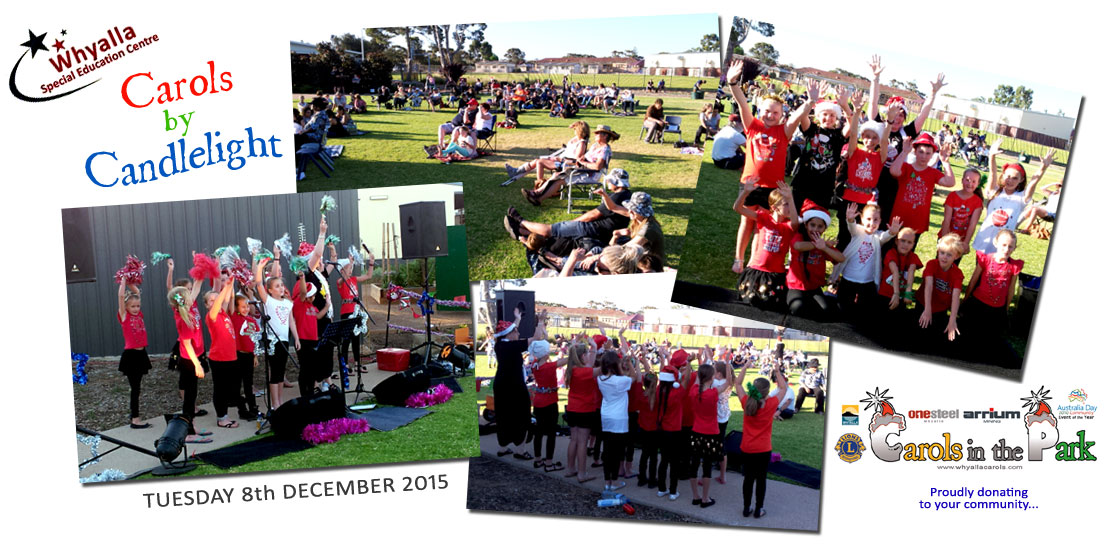 Members of our Carols Community Choir have volunteered their time for our annual "donated performance" for a local community organisation.

In the past beneficiaries have included Whyalla Aged Care facilities - but in 2015 our choir decided to
renew their 2014 commitment to stage a concert for the Whyalla Special Education Centre.

A wonderful evening - showcasing all that is good about Whyalla - was had by all!
Our Choir was warmly welcomed by students & families of WSEC - and on such a balmy outback night
only Santa could have added any more magic to a very Special occasion!

THANK-YOU!
to....


Whyalla Special Education Centre
Tricia Gerahty and....

Our 2015 "Carols Community Choir" volunteers:

Ellise * Ruby * Maddelyn * Isabella
Sequoia * Nemayah * Max * Alison
Jaylee * L'Lianna * Keira * Bree * Summer