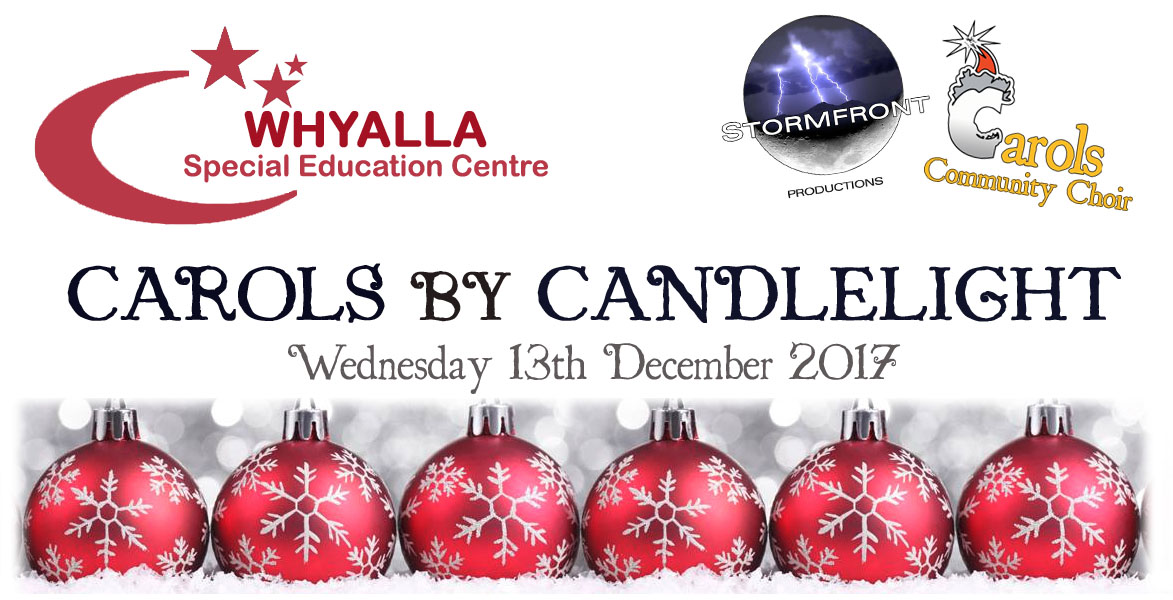 Members of our Carols Community Choir have once again volunteered their time for
their annual "donated performance" for the Whyalla Special Education Centre's
very special "Carols By Candlelight" Christmas event.

Past beneficiaries of this community initiative have also included Whyalla Aged Care facilities.

Our Choir was warmly welcomed by students & families of WSEC on a beautiful Outback evening.

Only Santa could have added any more magic to a very Special occasion -
AND HE DID by arriving right in time for the Finale to much joyful celebration!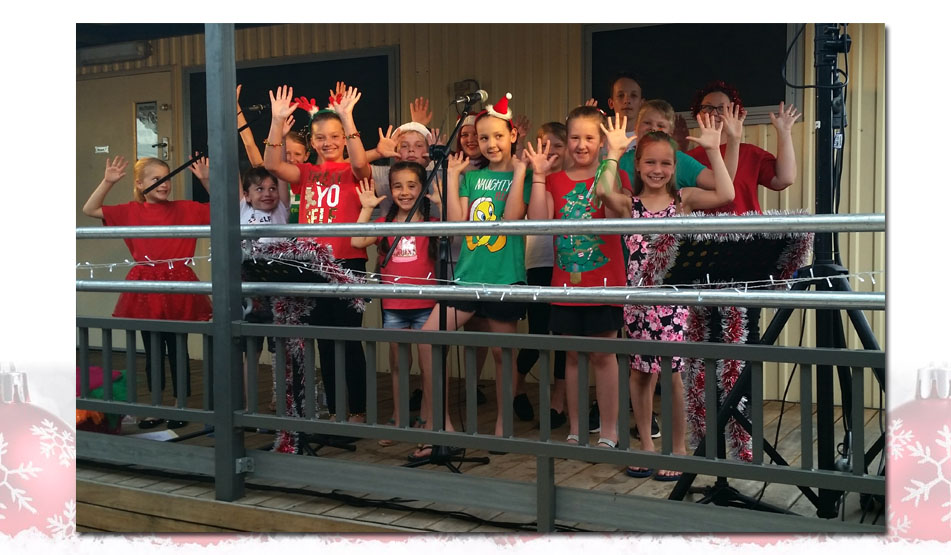 THANK-YOU!
to....


Whyalla Special Education Centre
Ronnie Spirat, Cath Wood & team

and....

Our 2017 "Carols Community Choir" volunteers:

Isabella * Alison * Maddelyn * Harrison
Keira * Joshua * Janke * Imke
Logan * Tina * Matilda * Indiah
Drake * Shakira * Marlee