Saturday 17th December saw our "Stormfront Students SING!"
team, along with members of the "Carols Community Choir"
complete their final performance commitment of 2016 -
and what fun it was at the Whyalla City Plaza Traders Christmas Street Party
Along with the APEX Christmas Pageant & Fair and LIONS "Carols In The Park" -
the Christmas Street Party provides Whyalla's final annual Christmas community celebration -
and allows everyone to relax and look forward to the festive season ahead.
This year showcased a huge range of student talents,
with groups songs, solo vocalists, and of course a reprise of our "Carols Communty Choir" with
a great collection of Christmas carols to woo the big crowd.
Whyalla is extremely lucky to host so many fine Christmas community events -
and Stormfront is immensely proud to contribute significantly to each one!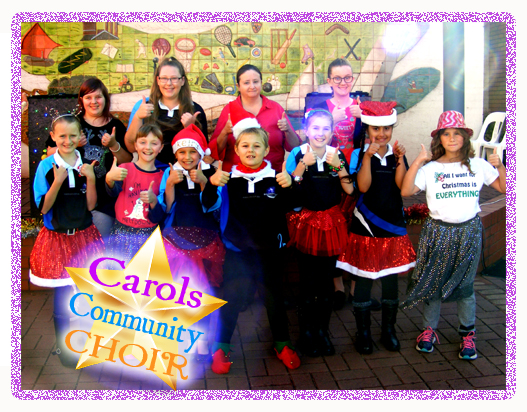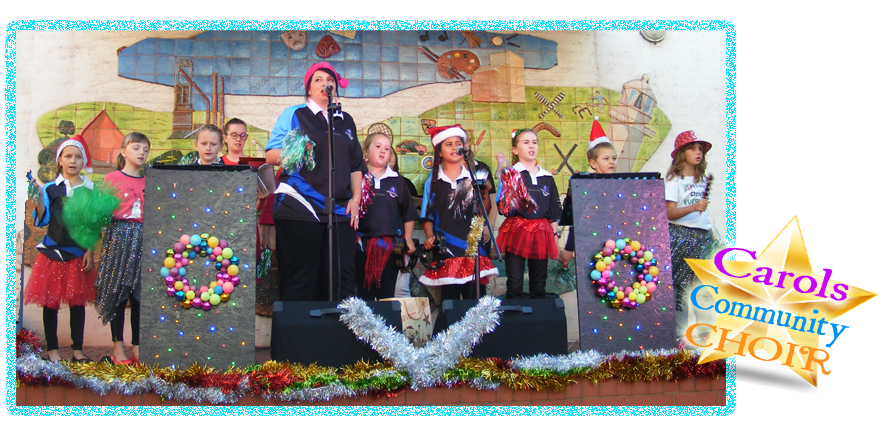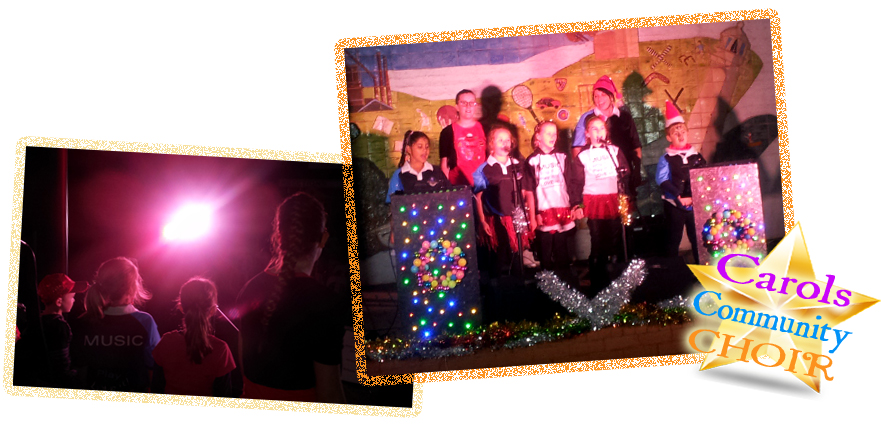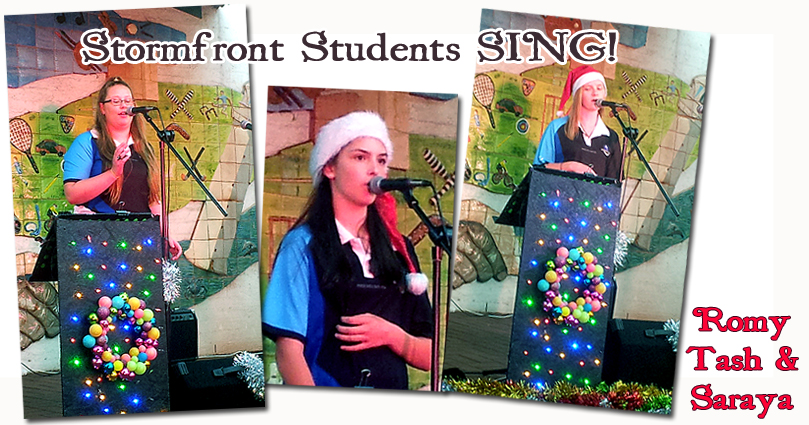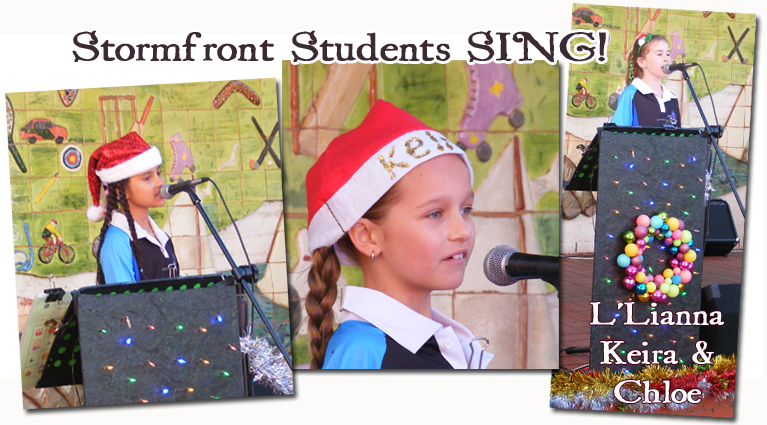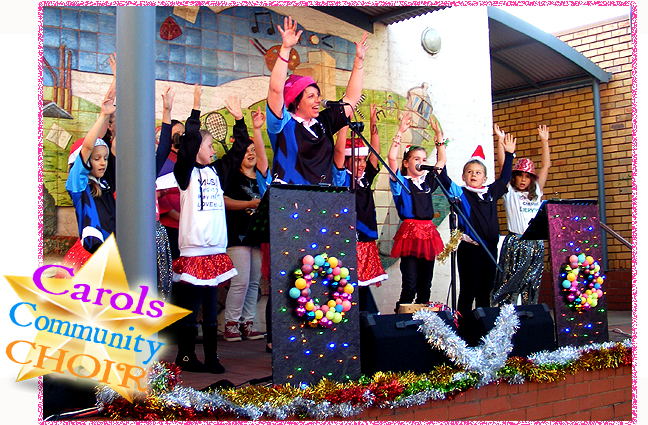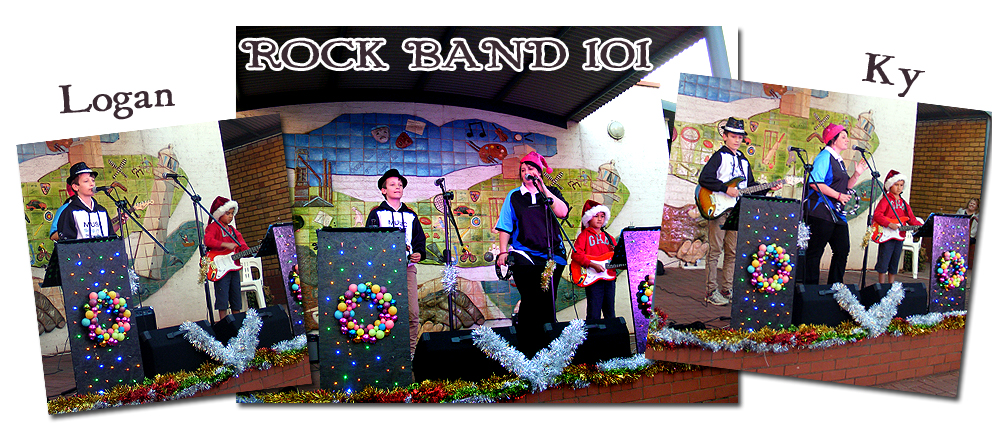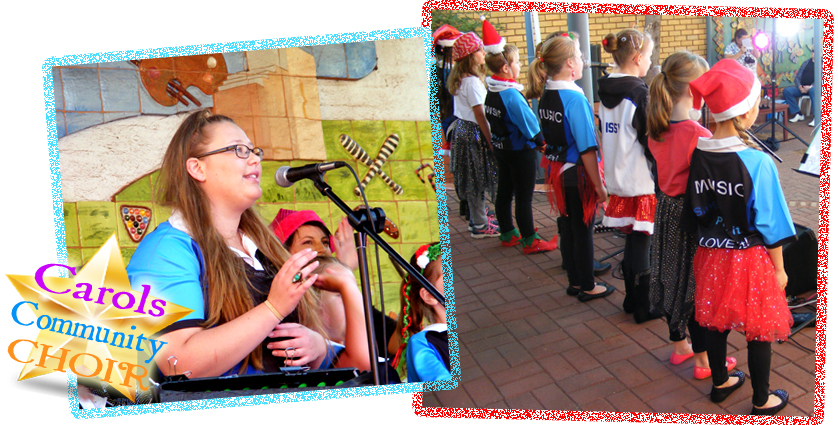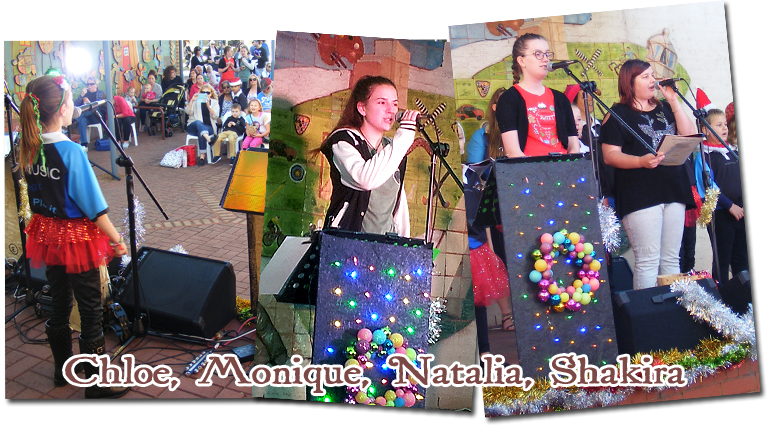 Our 2016 STREET PARTY cast was....
BIBI * CHLOE * IMOGEN *
ISSY * JACK * KATE * KEIRA *
KY * LLIANNA * LOGAN * MADDIE R *
MADDIE U * MONIQUE * NATALIA *
NATASHA * ROMY * SARAYA * SHAKIRA * SP *
Mark Tempany * Alison Hams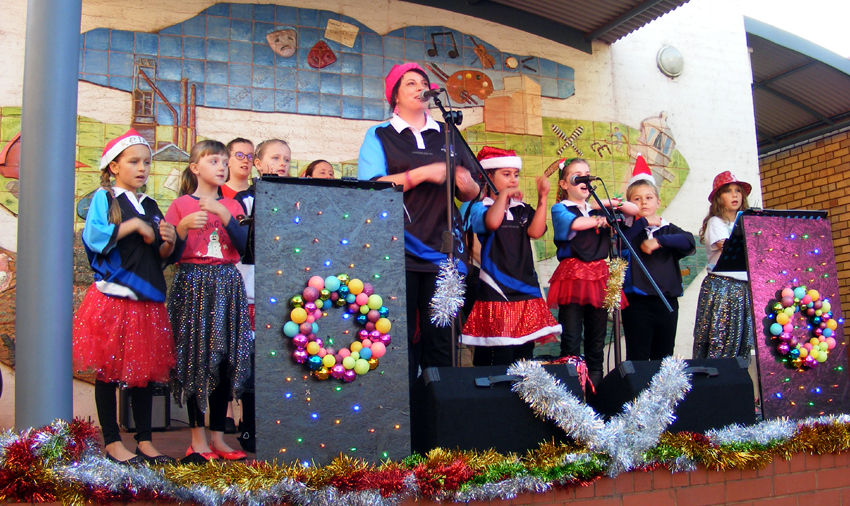 THANK-YOU!
to....


Maxine Burke & Whyalla City Plaza Traders
...and our fabulous students & families!